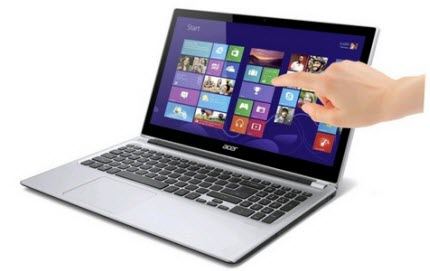 New statistics from an analytics company show that Windows 8's user share growth slowed significantly last month which hints a further trouble for the struggling operating systems.
Since the official launch of Windows 8 in October 2012, the operating system's user share grew by the smallest month-over-month amount, said Web measurement vendor Net Applications. Recently statistics show that Windows 8 accounted for 5.9% of all systems running Windows at the end of July.
Why the Windows 8's User Share Growth Slows Significant in July?
From November 2012 to July 2013, Windows 8's user share grew by an average of six-tenths of a point each month. It lows in February and April share grew of five-tenths and a high share in June of nine-tenths of a percentage point. But in July, the increase was about a third of June's.
Below we list some possible reasons which caused the significant slow share of Windows 8 in July.
Tied to PC Sales
The slowdown of Windows 8's user share is most likely due to the continuing problems of the personal computer industry, which has seen five consecutive quarters of contracting shipments.
According to IDC's estimate, the PC shipments fell 11% in the second quarter compared to the same period the year before. The downturn in consumer computer sales hit heavily to Windows 8, since enterprises have been hesitant to migrate, leaving only individuals and very small businesses willing to take the risk to run the new Windows 8 operating system.
Windows 7 and Windows XP Still Takes Up the Market
Another reason for the slowdown of Windows 8's user share is Windows 7 and Windows XP still takes up the market. Windows 7 has the lead at 44.7 percent of use at the moment, while Windows XP holds the share of 40.6 percent, the same as in June. Consumers are unlikely to update their currently Windows operation system to the radically-changed Windows 8 OS.
3 Measures Microsoft Taking to Save the Slow User Share of Windows 8
Towards the slow user share of Windows 8, Microsoft takes a series of measures to save it. Below we list the main 3 measures of Windows 8.
Free Update to Windows 8.1
Microsoft hopes to turn around Windows 8's fortunes with the free Windows 8.1 upgrade, planned for launch this year. The new Windows 8.1 will bring the Start Buttons back and redesign the Windows Store etc. which can be a big attracting point.
The Retirement of Windows XP
Another measure is that the retirement of Windows XP. Within just one year, on April 8, 2014, Microsoft will stop delivering security updates for Windows XP. As the retirement of Windows XP, there will be more people turn to use Windows 8 instead.
The Cut of Surface Pro Tablet and Surface RT Prices
To stimulate its sales, Microsoft had a price cut for the Surface RT in mid-July and cut Surface Pro tablets prices by $100 for the month of August. This will attract more people to buy Surface Pro Tablet and Surface RT especially in a back-to-school shopping season. The growing sales of Surface Pro Tablet and Surface RT will increase the use share of Windows 8.
It will be interesting to see if the Windows 8 user share will grow after the release of Windows 8.1.
P.S.:Unfortunately forgot Windows 8 password? Don't Worry! Windows Password Recovery will help you crack your forgotten password without any issues.
Free Try Windows Password Recovery Tool
World's 1st Windows Password Recovery Software to Reset Windows Administrator & User Password.
Free Download
Free Download