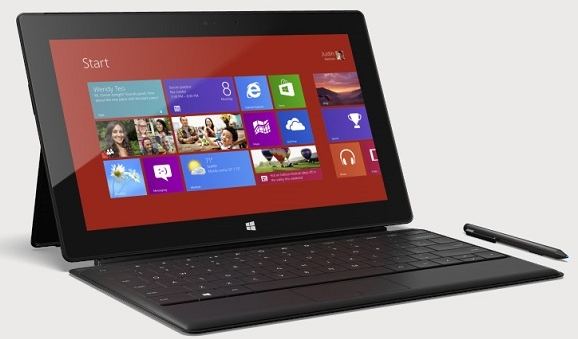 Microsoft officially announced to cut Surface Pro tablets prices by $100 for the month of August following a similar price cut for the Surface RT in mid-July. This is another strategy of Microsoft after that the tech titan reveals that marketing the tablets has cost more than the revenue they have brought in.
As Verge reported, Microsoft offers a $100 price cut for its Surface Pro tablet with one slight catch – those interested in purchasing the device, at discount, will have until August 29 to benefit from the promotional pricing. This (temporarily) reduces the total cost of the Surface Pro to $799 for the 64GB version of the tablet-laptop and $899 for the 128GB iteration.
Why Microsoft starts such a heavy discount for Surface Pro tablet? According to Microsoft 's 2013 fiscal report showed that the company has increased its sales and marketing budgets for the Windows Division in 2013 by $1 billion, which included an $898 million increase in advertising costs "associated primarily with Windows 8 and Surface." The original intention was to increase its sales. However, the revenue generated from both the sales of Surface Pro and RT combined is only $853 million.
People's ideas towards the cut of Surface Pro tablet are different. Some think that Microsoft's struggling tablets just haven't been selling enough, and that these cuts are the "easy button" for Microsoft to regain a little bit of its lost footing. Once when the Surface RT cut price, Microsoft CFO Amy Hood said, "We reduced the price of Surface RT by $150 to $349 per device. As a result of this price change, as well as inventory adjustments for related parts and accessories, we recorded a $900 million charge to our income statement." This seemly supports those people's idea towards the cut of Surface Pro tablet.
Some other people think is that Microsoft is looking to clear out inventory for an eventual upgrade to a new version of the Surface RT, Surface Pro, or both tablets. Recent rumors have that the new Surface RT will include a powerful Qualcomm Snapdragon 800 chip and could go 4G for even faster internet connection. The Surface Pro will probably be beefed up with a next-generation Intel Haswell chip, as featured in top-notch new Ultrabooks and tablets. Though some hints showed that Microsoft is looking for some kind of update to both tablets is on the way, it's still not clear when the update will come.
After talking about so much, you need to notice that the price cuts are in place just in time for the back-to-school shopping season. So if you plan to buy the Surface Pro tablet, just seize this opportunity. For more Microsoft news, click here.
Free Try Windows Password Recovery Tool
World's 1st Windows Password Recovery Software to Reset Windows Administrator & User Password.
Free Download
Free Download