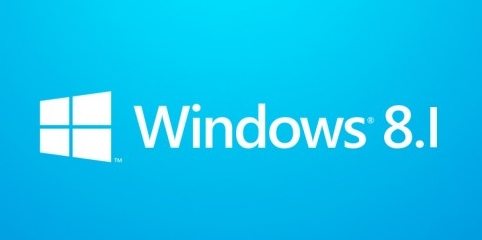 June 26, 2013, Microsoft Officially unveils the first preview of Windows 8.1, the update of the previous forward-thinking but flawed Windows 8 at the company's developer-focused Build conference.
The Windows 8.1 was launched about 8 months after Windows 8 went on sale. And the free update is available now in beta for Microsoft partners and other technology partners. It will also be freely available for users to test via the Windows Store software in Windows 8.
What Changes We Can See in Windows 8.1?
Every change in Windows is a genuine improvement compared to Windows 8. Here we will talk some changes in Windows 8.1.
1. Start Button
Now you can boot to desktop and you can also boot basically anywhere else you want. The Star Button returns back to Windows 8.1 but a little different from the old one. The Start button's main function in Windows 8.1 is actually to call up the Start screen while the old one calls up to the Stat menu. When you're in desktop mode and you click the Start button, it won't take you completely out of the desktop but bring you to a semi-transparent version of the Modern UI where you can choose an app.
2. Redesigned Windows Store
The Windows Store has been completely redesigned in Windows 8.1 so that customers can connect to the apps they want more effectively and quickly. This change includes increased merchandising opportunities for apps, better discoverability based on an individual's preferences and new search controls from Bing in the user interface. Moreover, App listings have a new layout with refined navigation and more related content.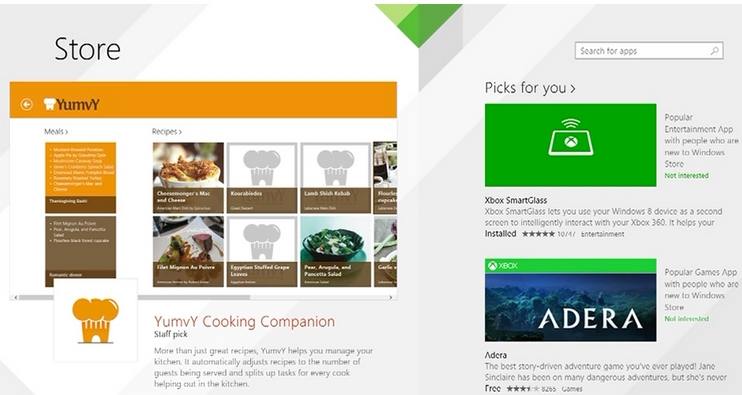 3. New Gestures for on-Screen Keyboard
There are also some new gestures for on-screen keyboard. Now you can slide up from any key that has a number as a secondary key, and the number will be inserted automatically, instead of having to switch to a different panel. You can use hand-free swiping to scroll through apps.
4. Other Changes in Windows 8.1
There are also many other changes in Windows 8.1 which makes Windows feel more customizable.
All your Modern/Metro apps will get automatic update through the Windows Store in Windows 8.1.
Snap View. In Windows 8.1 you can pin a Metro app to either side of the screen and drag to resize the apps.
IE11 in Metro can now open more than one window, and can have infinite tabs.
The lock screen can now be a moving collage of photos from your PC, SkyDrive, and Phone. And the lock screen has more function now such as you can answer Skype calls from the lock screen.
Music got a new auto-generating playlist feature that makes a whole playlist from a selected artist.
With so many attracting changes, it will be extremely interesting to see whether the new Windows 8.1 will save Microsoft's largest slump in PC sales since records began in 1994.
P.S.: If you are looking for a tool to recover Windows 8 password, Windows Password Recovery will be a wise choice for you.
Free Try Windows Password Recovery Tool
World's 1st Windows Password Recovery Software to Reset Windows Administrator & User Password.
Free Download
Free Download