Microsoft has officially confirmed that Windows 8.1 will be released to the general public in October 17 and will be available to buy in retail from October 18. It will be available to existing Windows 8 users for free on Windows Update.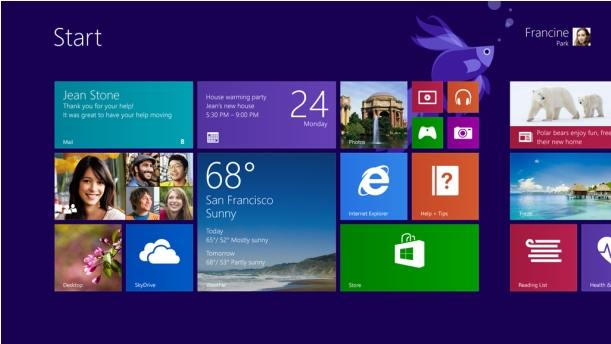 The official confirmation from Microsoft: "Today we are excited to share that at 12:00am on October 18th in New Zealand (4:00am October 17th in Redmond), Windows 8.1 will begin rolling out worldwide as a free update for consumers on Windows 8 through the Windows Store. Windows 8.1 will also be available at retail and on new devices starting on October 18 by market."
In earlier days, Microsoft unveils Windows 8.1 Preview at Build Conference. Now the Windows 8.1 will finally come to us. For people who have installed the preview already have an idea about this version. The most visible change in Windows 8.1 is the addition of a "boot to desktop" option, as well as significant changes to the Start screen and support for smaller form factors.
5 Reasons to Upgrade to Windows 8.1
It has been almost one year since the release of Windows 8. Designed for both PCs and touch-screen devices, Windows 8 forces its users to boot to the shifting, shiny Start screen which complained by many desktop uses. Windows 8.1 is Microsoft first attempt to make the OS more palatable than its predecessor. Here we list top 5 reasons to upgrade to Windows 8.1.
1. Enjoy Better Desktop Experience
As we mentioned before, the Windows 8.1 has finally give us an option to boot directly to the desktop mode instead of the Start screen when logging in. And the new version of Windows offers a Start button (not a Start menu) providing a visual cue to help you return to the Start screen.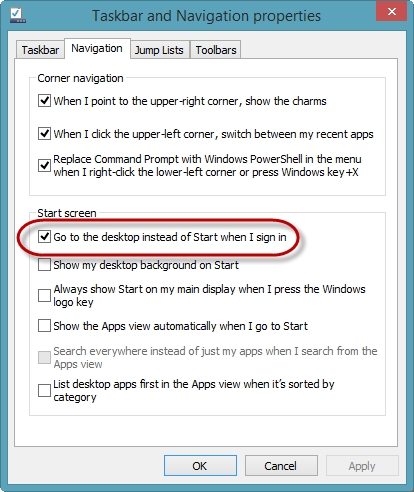 2. New Internet Explorer
Internet Explorer 11 will ship with Windows 8.1. "IE11 will offer even better touch performance, faster page load times and several other new features we think you will enjoy," says Leblond. "For example, you can now adjust the appearance of modern IE11 to always show the address bar and you can have as many open tabs as you like. And you can access your open tabs in sync across your other Windows 8.1 devices."
3. Redesigned Windows Store
The Windows Store gets a new look in Windows 8.1, designed to make it easier for you to find new and interesting apps. With Windows 8.1, you don't have to guess what the featured apps at the front of the Store do because there is a carousel flips through large images and descriptions of each of the six featured apps in turn.
4. Aggregated search
Windows 8.1 enables the aggregated search. Instead of having to select an app and then search when you go to the Search charm, Bing now powers an aggregated search system from the web, your files, SkyDrive and elsewhere. And in the desktop, the Search charm overlays a Search pane on the desktop rather than chucking you over to the Start scren.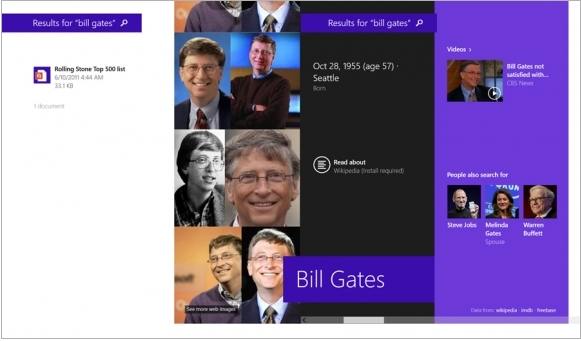 5. More snap views
Another big change in Windows 8.1 is the more-flexible Snap function allowing you to have multiple modern-style apps open at once. Once in Windows 8.1, you are limited to have two apps open simultaneously. Now it Windows 8.1, you can have as many as four apps snapped on a single screen, and you can now dynamically alter the size of snapped windows.
To sum up, the Windows 8.1 is really worth of upgrading. But one thing to remember it will not please everyone especially if you were hoping for the Windows 7 Start menu back.
P.S.: If you are looking for a tool to recover Windows 8 password, Windows Password Recovery will be a wise choice for you.
Free Try Windows Password Recovery Tool
World's 1st Windows Password Recovery Software to Reset Windows Administrator & User Password.
Free Download
Free Download