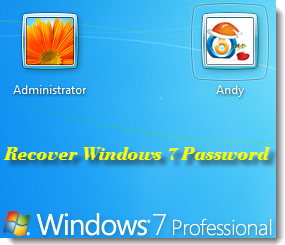 How to reset Windows 7 password? I forgot it on my new computer and I cannot log into at all now. I was the Administrator for the computer with that account. Now I have to use my old XP computer to ask for help! Anyone knows how I can find my password to log into or bypass my admin account? It truly made me disappointed for I should've been very happy on Christmas Eve and prayed for a better new year. But it just happened and I got all things messed up.
Lost an important password, say Windows 7 password, or email password on a certain moment really makes people mad. Once that happens, if so, what would you do? Here we would like to intorduce some easy ways of Windows 7 password recovery.
Login to Windows 7 computer with other accounts if you have
Method 1: Right click "My Computer" -> "Manage" -> "Local Users and Groups". Set a new password for the Administrator account without typing its original password.

Method 2: Click the "Start" button with typing "lusrmgr.msc" into the Search box, and press ENTER< "Local Users and Groups". The following steps are the same as Method 1.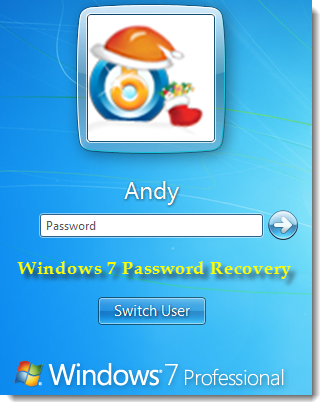 If you have the only one pc login account, please refer to Windows 7 password recovery tools.
Tool 1: Use PC Login Now
PC Login Now is one of the best free recovery programs for lost Windows login password I've tested. It can help you delete or remove your forgotten password so that you can login to your computer bypass the password. It is quite easy to operate the program and if you want more detailed information please Google it and then enter into its official website. But this free recovery tool has disadvantages in itself, that is its capability of recovering less than 15 character password with a disappointing speed.
Tool 2: Try Ophcrack
The Ophcrack Windows password cracker is by far the fastest free Windows 7 password recovery tool available. In the test on my Windows 7 PC, Ophcrack can recover at most a 10-character password to my administrator account.
Tool 3: Windows Password Recovery Tool
Windows Password Recovery Tool is a professional program designed to recover Windows 7 login passwords and other Windows system. Easy-to-use operations and fast recovery speed are the most significant features of this recovery program.
As a person who knows how awkward the situation is when you forgot Windows 7 password and has also tested all those methods above to recover Windows Password, I'd suggest you to take Windows Password Reset disk/ USB into more consideration, for it is not only easy-to-use or with fast speed, but it is also a professional program, safe, clean and can be quality-guaranteed.
Free Try Windows Password Recovery Tool
World's 1st Windows Password Recovery Software to Reset Windows Administrator & User Password.
Free Download
Free Download