There is no doubt that Microsoft Surface series is the best product line in its history, and Surface laptop is not of them. Some Surface Laptop Burgundy/Platinum/Cobalt Blue/Graphite Gold or Surface Pro 4/3/2/1 users are accustomed to create a login password on it. However, once the password is forgotten or lost, they begin to regret doing that and try their best to figure out tips and tricks on how to reset password Surface Laptop password on Windows 8.1/8. Below I have picked up some of the top 4 ways that people share most so far.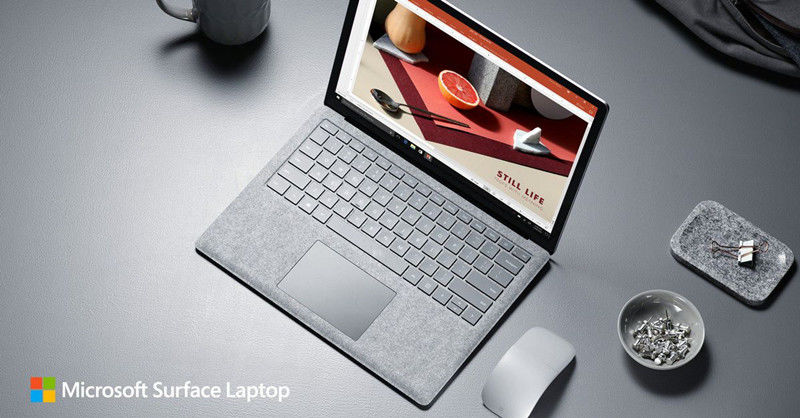 Method 1. Reset Surface Password with Microsoft Account
Locked out of Surface Pro/Laptop/Studio/Book in Windows8.1/8? If you sign in Surface laptop with Microsoft account, you can easily reset the password by Microsoft official webpage whenever you forget it. Just visit account.live.com and select "I forgot my password" and follow the instruction to reset Microsoft account password. At last, you are able to use new password to login Surface laptop again.
You can't miss this page about the detailed steps: How to Reset Password for Your Windows 8/8.1 Microsoft Account (Windows Live ID)
Method 2. Change Forgotten Password on Surface Pro 4/3/2/1 with Administrator Account
Suppose that there is more than one account in your Surface Laptop and the locked account is not Windows 8.1/8 administrator account, and you know admin password, in that circumstance, it is easier for you to unlock locked account. That is, to login admin with admin privilege, and then change password of locked account in the account setting screen. Otherwise, you have to learn how to factory reset Surface without logging in with other options.
Method 3. Recover Password with Surface USB Recovery Drive
How to reset password on Surface in Windows 8.1/8? You can reset Surface laptop to factory default by using Surface Laptop recovery image. Before doing this, you have to prepare a USB flash drive with at least 8GB disk space. The specific user guide is like this:
1. Use another computer and navigate to Microsoft Surface Support website and then choose Product to be "Surface Laptop" and type in the Serial number, which is printed on the back side of it by default.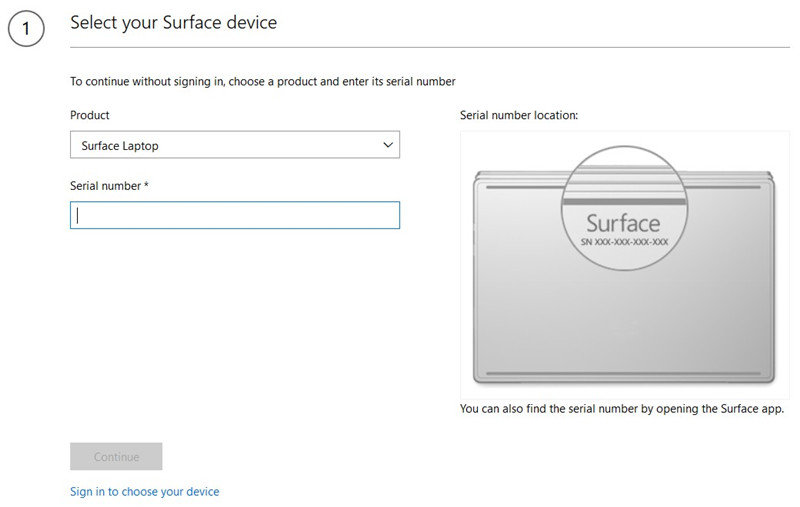 2. After that, download the recovery image and extract the inside contents of the ZIP file to the root path of your USB drive.
3. Shut down the locked Surface laptop and plug in USB disc. Press and hold Volume-down (-) button and then press Power button, your laptop will start again. Once you see Surface logo, release the Volume-Down button.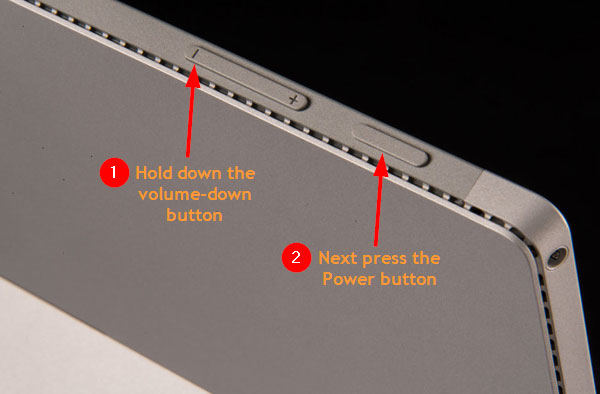 4. Surface will boot into the recovery environment, just select your language and keyboard layout. Hit on "Choose an option" screen and follow the guideline to preform factory resetting Surface without password.
Method 4. Reset Surface Laptop Password via Windows Password Recovery Tool
The last recommendation for you is to take advantage of Windows Password Recovery Tool to reset password of Surface laptop easily and quickly. As long as the desktop or notebook is running on Windows 10/8.1/8/7/Vista/XP system, you are capable of changing or removing Windows password by using this professional tool. Now keep your eyes open and try to see how to do that as below.
Step 1. Download, install and open Ultimate of this software from another accessible Windows computer.
Free Try Windows Password Recovery Tool
World's 1st Windows Password Recovery Software to Reset Windows Administrator & User Password.
Free Download
Free Download
Step 2. Insert a blank USB to the computer and then this software will recognize it. Choose "USB Flash Drive" and then tap on "Burn" button. Wait for a moment, it will begin to burn a password reset disk.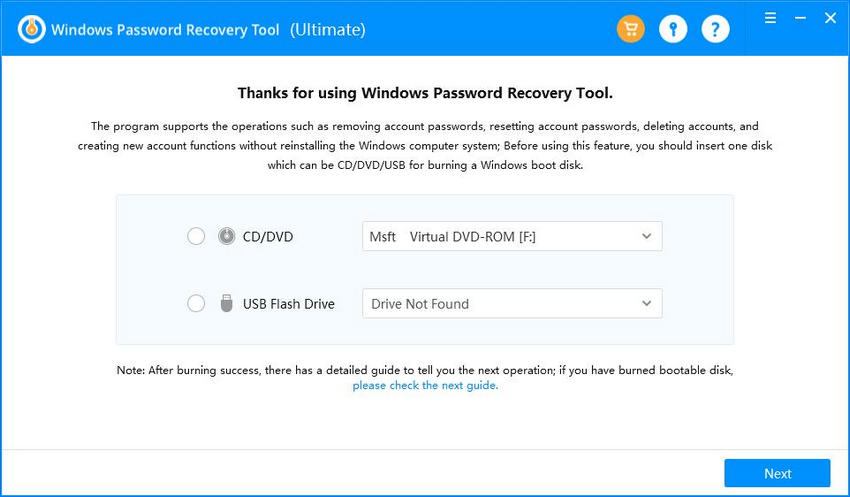 Step 3. Insert USB to locked Surface laptop and restart it. Press F12 quickly to access BIOS setting. Change BIOS setting to boot from USB and then save and exit it. Your machine will reboot again.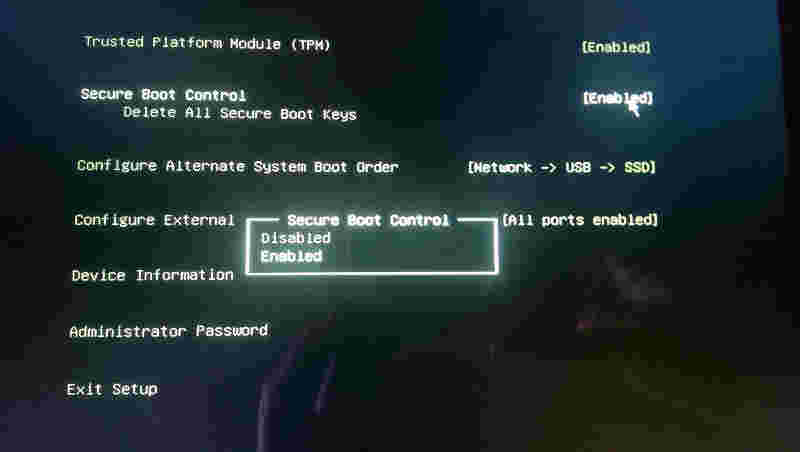 Step 4. After a while, you are going to see Windows Password Recovery Tool interface. Choose Windows Path and Version, then select "Reset your password" and hit "Next" button. In the next window, choose locked account and set up the new password of it. Click "Next" and then "Reboot", your Surface laptop will reboot again.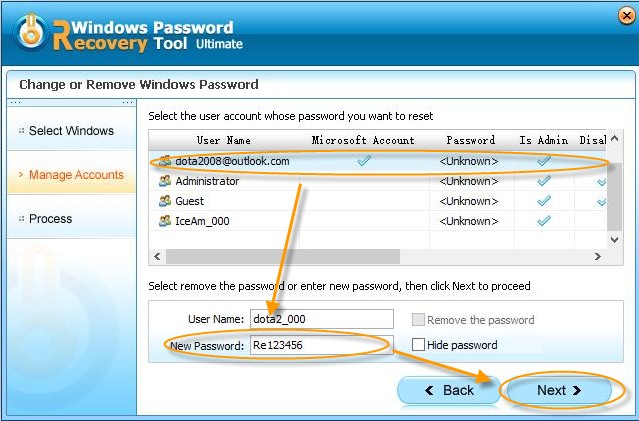 Done! Now you are able to login with the new password and get access to Microsoft Surface Laptop as usual by using one of the above methods. By the way, these ways also work on Surface Book 2, Surface Studio, Surface RT, Surface Pro 4/3/2/1, etc. In the end, I'm so glad to see your comments if you have any feedback about using Surface Laptop or new measure to reset password.
Free Try Windows Password Recovery Tool
World's 1st Windows Password Recovery Software to Reset Windows Administrator & User Password.
Free Download
Free Download