If you have ever been locked out of computer for the lost or forgotten password, you should know how important a Windows 10 password reset boot CD is. It's definitely a frustrating thing that you can't access all the files and programs on your PC, but with a bootable disk you can easily crack the Windows 10 password. In the following part, I will show you the easiest way to create a bootable CD for Windows 10.
How to Make A Bootable CD on Windows 10?
There are a lot ways to create bootable CD from ISO file for your Windows 10 computer, and most of them should meet 3 conditions at the same time: secured ISO image, CD/DVD/USB drive and ISO burning software. All 3 are indispensable to burn Windows 10 bootable CD/DVD.
If not, here introduces the best bootable CD burner software – Windows Password Recovery Tool. It will provide you with default ISO image used to reboot Windows 10 PC, saving you a lot of trouble to search around on the Internet, and the whole burning process can be finished within minutes.
1. Download and install Windows Password Recovery Tool on another accessible Windows computer and insert a portable storage drive.
2. Click Burn to copy bootable ISO to CD/USB drive. Or find Advanced Recovery Wizard for more detailed options, where you can decide the specific Windows version.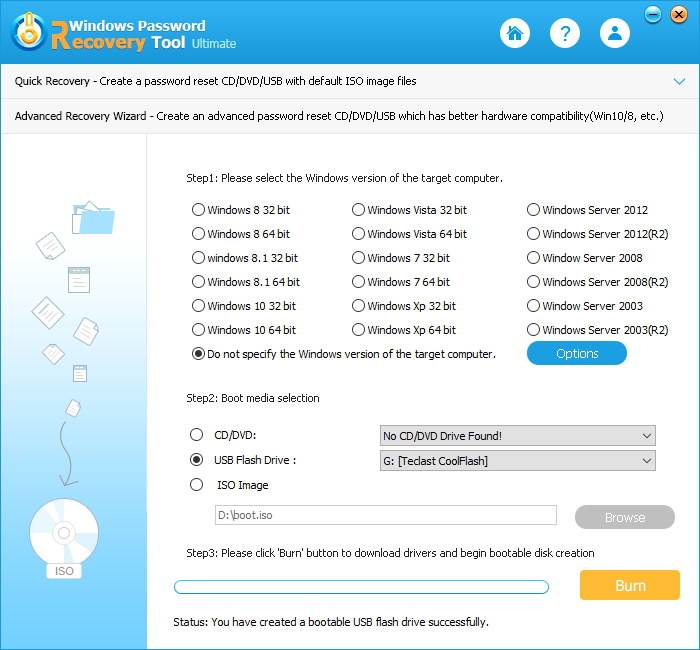 There you have successfully made a bootable password reset disk for Windows 10. Super easy, isn't it?
How to Use Windows 10 Bootable Password Reset CD?
Basically, this Windows 10 bootable CD is used to boot a password-locked computer and reset the login password. Below simple guide will walk you through how to use the bootable disk.
1. Insert the boot CD you just created into PC and restart the machine.
2. Press appropriate key to enter BIOS Setup and choose to boot your computer from removable drive.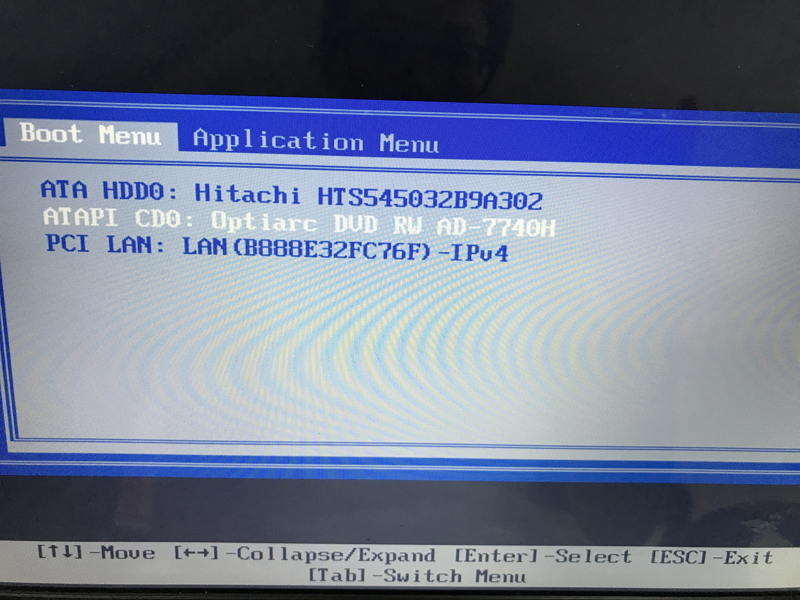 3. Select Windows 10 Installation and choose whether to reset your password or completely remove it or add a new account.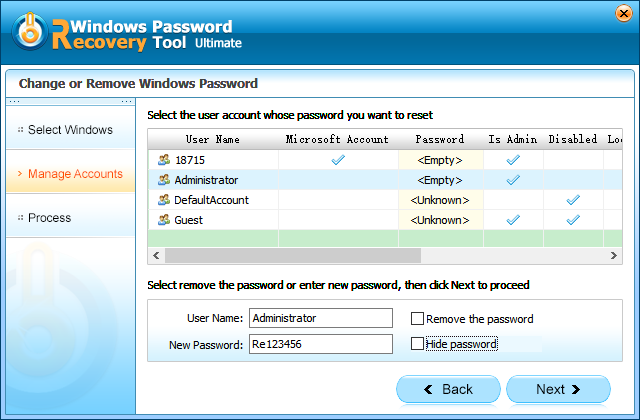 After that, save the changes and reboot your Windows 10 computer. You will have no problems with login then. That all about how you can create bootable CD from ISO on Windows 10 and way to use it. Hope you can find something helpful.
Free Try Windows Password Recovery Tool
World's 1st Windows Password Recovery Software to Reset Windows Administrator & User Password.
Free Download
Free Download