How to Easily Fix Windows 8 BSOD Error?
It has been app. one month since I am getting this problem. I have Windows 8 Release Preview and when I start the PC, immediately after the boot screen, it gives Windows 8 BSOD error and then suddenly restarts and I couldn't read the error. I think it says something like Cache Memory and today when I was checking it, it has nothing but just "You can search for this error online later:" and then blank. What do I do?
Windows 8 blue screen of death looks cuter and friendly with a sad smiley face along with a text saying "Your PC ran into a problem that it couldn't handle, and now it needs to restart". It looks little less scary. However, the issue is your computer can't reboot normally again! This may be caused by the software incompatible or hardware damage. If it is something wrong with your hardware, it is hard to fix Windows 8 blue screen unless sending your computer to professional repair shop. And there is no software can help you get out of that dilemma. Vice verse, you can use Windows 8 BSOD repair program to help you.
Buy Now
Method 1. Fix Windows 8 Blue Screen in Safe Mode
Restart your computer and boot Windows 8 into System Recovery Option. In that screen, choose Troubleshot > Advanced Options > Startup Settings > Restart > Enable Safe Mode. And then download some different drives to fix the problems. This method is quite suitable for those new computers which don't have enough rubbish messages. If you can't rescue blue screen with this method, please go to the second method.
Method 2. Repair Window 8 Bluescreen with Windows Boot Genius
Windows Boot Genius is one of the useful Windows 8 BSOD screen repair program. It holds more than 20 Windows OS repair tools that can fix all Windows 8 boot issues including blue screen of death. The guide below tells you how to repair Windows 8.
Step 1.

Create a Win 8 Boot CD/DVD or USB Drive

Download Win 8 blue screen repair software (Windows Boot Genius) and install it in any available computer. Run the program and select CD/DVD or USB you have inserted to the computer in advance. Then click "Burn" button to begin burning.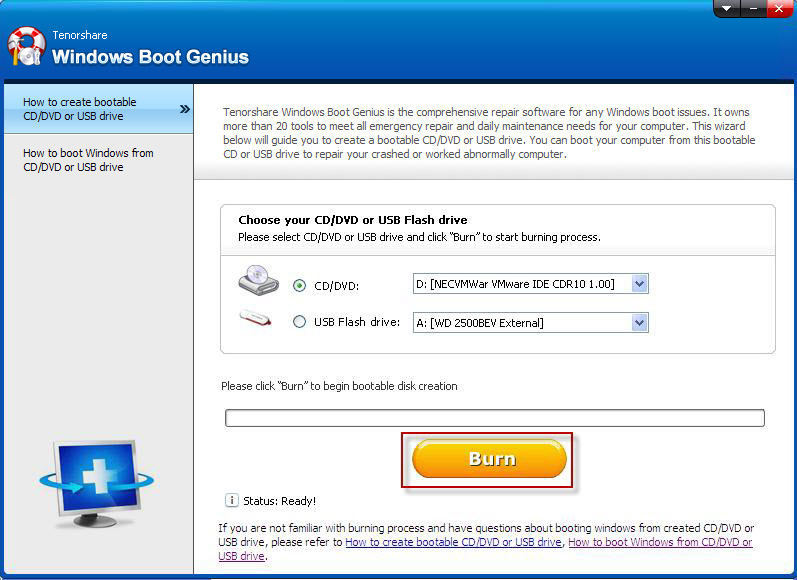 Step 2.

Boot BSOD Computer with the Newly Created CD/DVD or USB

Insert CD/DVD or USB drive to the Windows 8 BSOD computer and press F12 or Delete to get into BIOS boot setting. Here, please set the computer boot from CD/DVD or USB drive.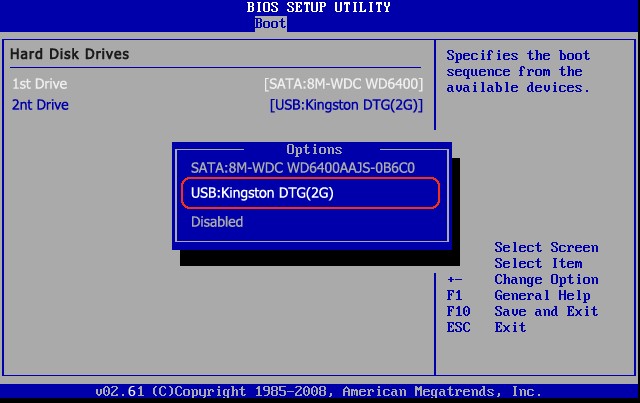 Step 3.

Repair BSOD Computer

When successfully get into WinPE environment, you will see the icon of Windows Boot Genius. Run it to get into Windows Rescue Menu to repair Windows 8 BSOD computer under the "Crash before loading" instruction.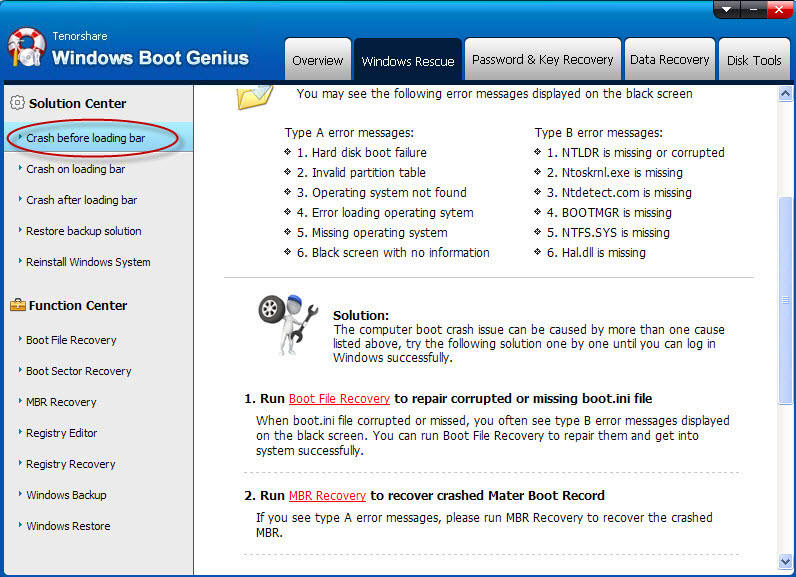 Now you must know how to fix Windows 8 blue screen when booting up. Try methods above if you or your friends encounter the Windows 8 blue screen of death.