Forgot password of a Windows 7 computer can be really a bad thing for users, especially for nowadays users who cannot work without a computer. Is there any way to safely recover the password for Windows 7 computer and also keep the data and files in computer safe? Here we are going to recommend the best 3 free Windows 7 password recovery tools.
Top 1: Windows Password Recovery Tool
Windows Password Recovery Tool can be regarded as the world's best Windows password recovery software which can help to reset Windows administrator and users' password in only 3 steps. With a 100% Windows password reset/recover rate, users don't have to reinstall Windows 7 system anymore.
Step 1:
Users should download this software to an available computer and get a CD/DVD/USB flash drive to create a password reset tool.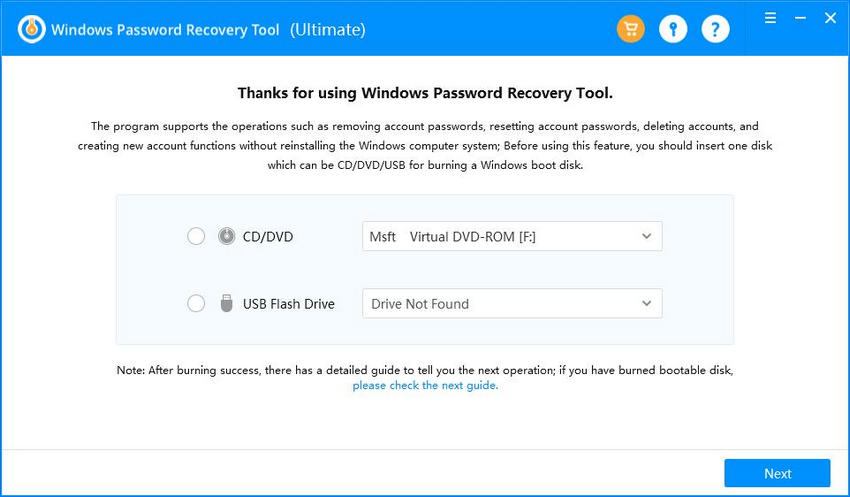 Step 2:
Use the password reset disk which you have just create, insert into the Windows 7 computer which you have forgot the password. Start your locked computer and continuously press F2/F10/Delete to enter BIOS setup.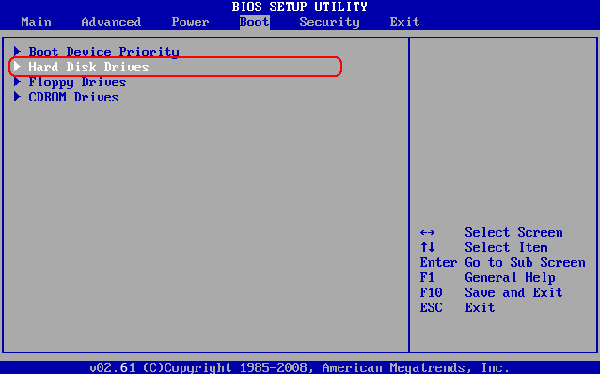 Step 3:
After you go to the main interface of Windows Password Recovery Tool, you can choose the target user account which you want to reset and click "Next" to go on and finish.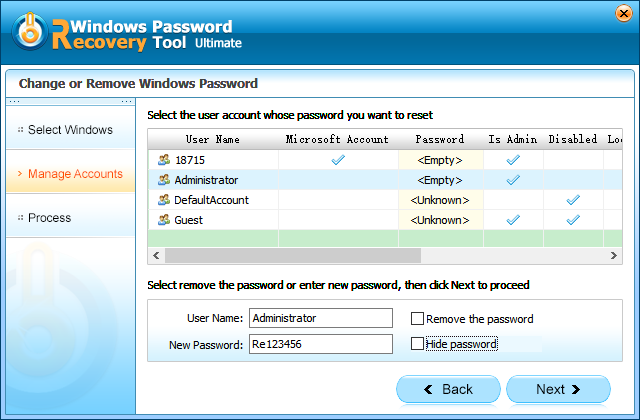 This software provide free version for users to have try, with the help of Windows Password Recovery Tool, you will sure to recover your Windows 7 computer's password. If want to recover Windows 10/8.1/8 password, this software will also be helpful.
Top 2: Windows Password Key
Windows Password Key is also a professional Windows password recovery software, it not only allows you to reset Windows password, but also allows you to create new admin account. To use it, you are also required to create a bootable CD/DVD or USB flash drive first and then boot your password protect Windows 7 from the password recovery disk.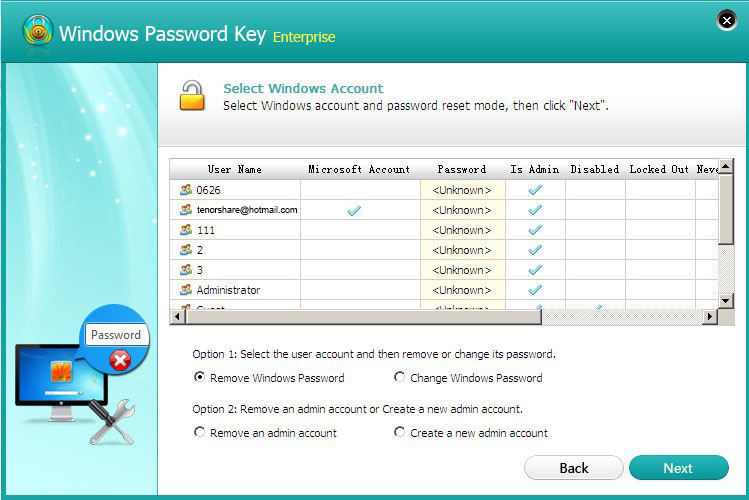 This software can locate the accounts thus users can easily choose password to remove or recover passwords and even set new password for the target account.
Top 3: Ophcrack
Ophcrack, a good password recovery tool based on rainbow tablet, if users choose to use this software, then users may need to visit its site and download the free ISO image to burn a password recovery disk. Insert the disk to your computer, it will automatically run and locates the accounts of your Windows 7 computer.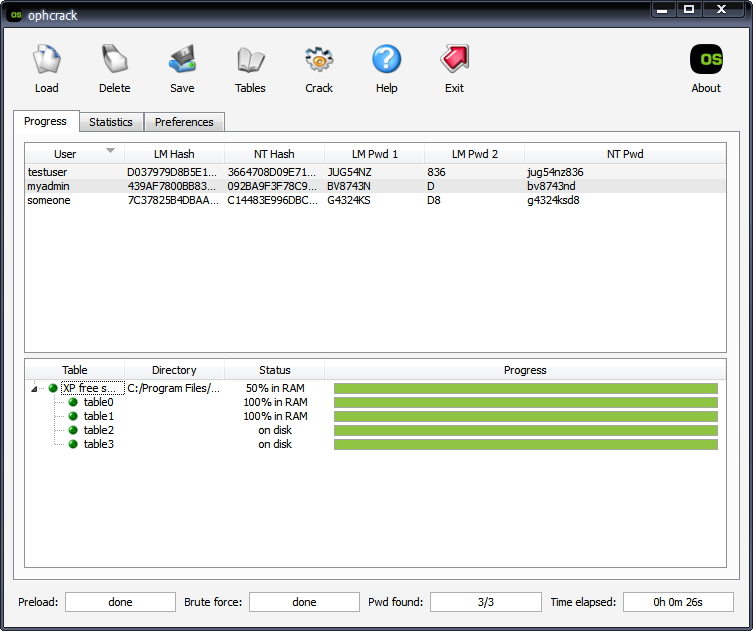 The steps to use Ophcrack, users can find in its site. Worth to mention, the speed of its recovery process is quick, but this software only support the limited length of 14 characters and it could get identified as malware mistakenly. Even worse, Ophcrack cannot find Windows 10 password by far.
That's all free Windows 7 password recovery software, users can choose the one you want to get your Windows password recovered. Besides, if you have Windows 10/8.1/8 computer to recover the password, this article will also be helpful!
Free Try Windows Password Recovery Tool
World's 1st Windows Password Recovery Software to Reset Windows Administrator & User Password.
Free Download
Free Download