"I forgot the admin password on Windows 10, how can I reinstall it? I have a Win10 laptop bought from Dell several years ago. Not under warranty now. I accidentally signed up with a made-up email for Microsoft to try out a feature of the computer, now it became the login info and obviously I don't know them. Now I'm using a guest and so the question is, can I reinstall windows from this account to save my files?"
People use password on Windows 10 to prevent important documents from spying. But recently, some users complained that they forgot the login password on their Windows 10 and cannot get access to the data anymore. Some people tried to get back their files by using another account or reinstalling Windows 10. Actually, there's no need to reinstall Windows when lost password. Just follow this post to recover forgotten password on Windows 10 and get back all your precious data with ease.
Part 1: Reset Windows 10 Password with Microsoft Live Accounts
When forgot local administrator password on Windows 10 laptop, the first choice for retrieving password can be Microsoft password reset tool. Go to Microsoft Password Reset page; choose "I've forgotten my password"; from the three options listed and click "Next"; to go on.

Now you need to enter your Microsoft account and enter the code.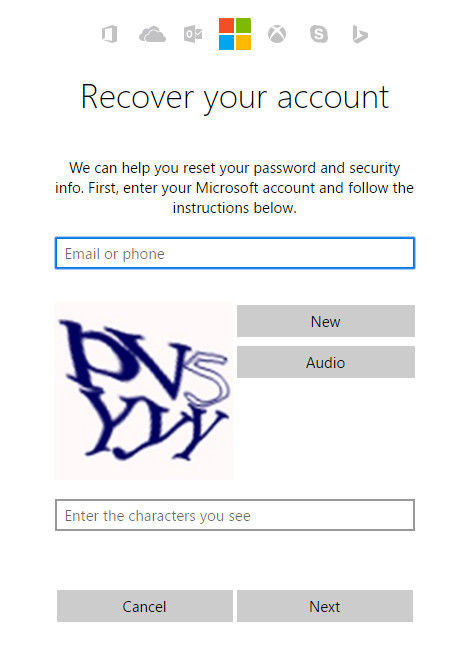 After that, you'll be asked to choose a channel to get your security code, use the code you get and type it. Follow the procedure to reset password on Windows 10 without USB drive or software.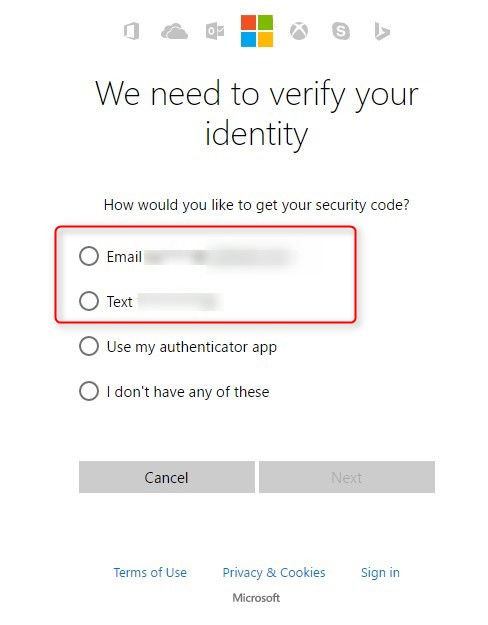 Part 2: Use Reset Disk to Recover Forgotten Password on Windows 10
Many people didn't realize the importance of a reset disk, actually it's the easiest way to recover lost Windows 10 login password.
On the Windows 10 login screen, type a wrong password and click "OK";.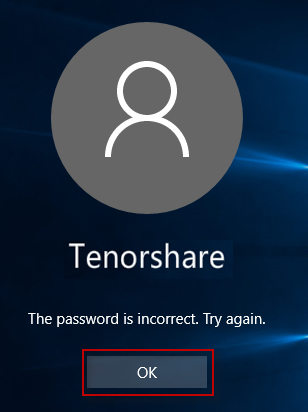 Now you'll ne back to the login screen, click "Reset Password"; under the password box.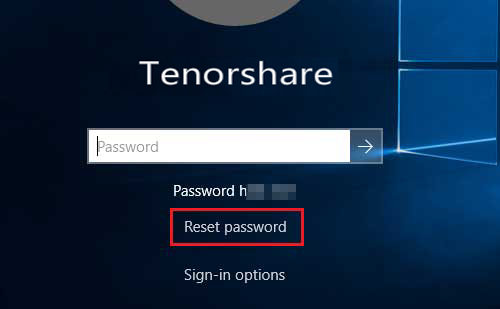 Then insert the password reset disk to computer and follow the Password Reset Wizard to complete Windows 10 password reset.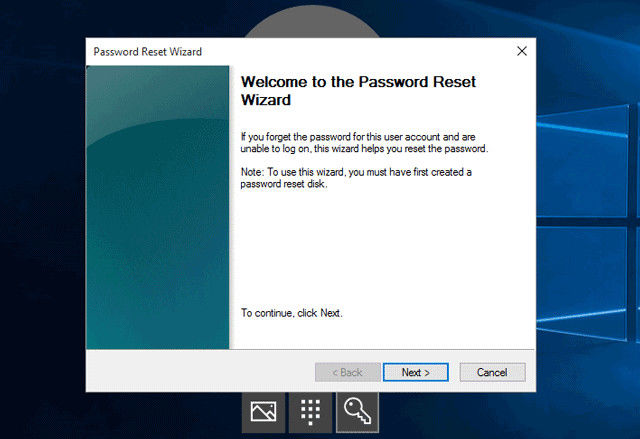 Part 3: Reset windows 10 Administrator Password without Disk
In many cases, people forgot admin password for Windows 10 and no reset disk or CD is available, but they can still get back the lost password with the professional Windows 10 Password Recovery Tool. This software is designed to restore windows password without system reinstallation or data damage.
Download and run the software in another workable computer, create a Windows 10 password reset CD/DVD or USB flash drive. Click "Burn" to start the process.
Plug out the reset disk and insert it to the locked computer. Reboot computer from the USB flash drive.
Now the Windows Password Recovery Tool screen will appear, Select the target Windows system user account you want to reset and choose "Reset your password" to reset your lost Windows 10 password local account.
After changing the password successfully, click "Reboot"; to reboot your computer and login Windows 10 with the new account.
After going through the methods above, you must get the password recovered successfully. It's really unnecessary to reinstall Windows 10 when you forgot the admin password. If you still want to reinstall system, you can check here to see how to reinstall Windows 10 without losing data.
Free Try Windows Password Recovery Tool
World's 1st Windows Password Recovery Software to Reset Windows Administrator & User Password.
Free Download
Free Download