PDF (Portable Document Files) enables its creators to block the viewers from conducting certain actions, like printing, copying and editing with a password. If you are the owner of an encrypted PDF file but have forgotten the password, or you don't have full access to it, you need to find a solution to break PDF protection. PDF applications like Adobe Reader don't offer decryption support. If you don't make this fact clear, you may spend hours trying to break Adobe password with PDF applications.
In fact, remover PDF security is quiet easy if you use proper third-party software such as PDF 1.6 Password Breaker software. It is a PDF Restrictions Breaker to break PDF print protection, break PDF copy protection, and break PDF edit protection. Compared with the solution of break PDF Password online free, it is safer and ensures your PDF content never been leaked.
How to Break PDF Password?
Below is the detailed guide of how to break Adobe acrobat PDF password with this PDF Password Breaker. Depending on how complex your password is, this process could take anywhere from several seconds to a few minutes or longer.
Step 1: Import Encrypted PDF Files
Download PDF Password Remover, install and run it. You will see a fancy interface as following. Click "Add PDF(s)" to import PDF files that are protected with passwords. It is very effective software since you can load up to 200 PDF files and break them at a time.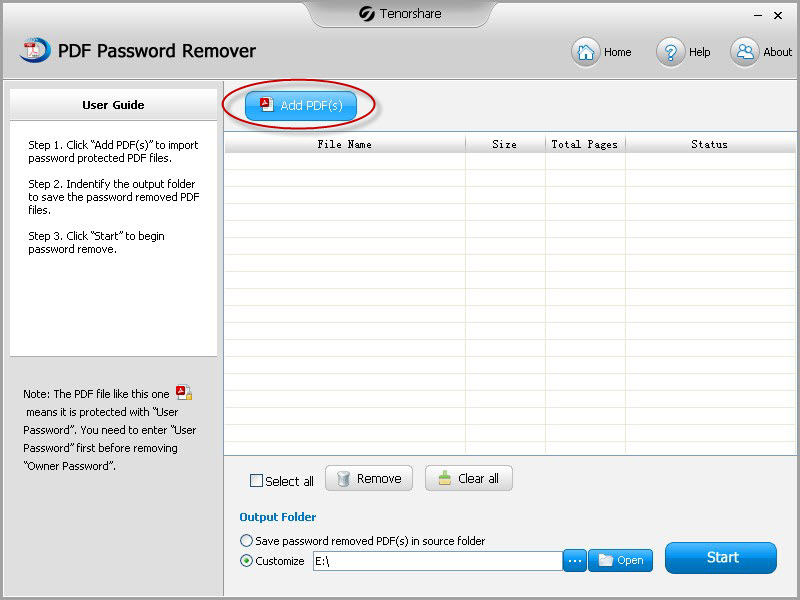 Step 2: Choose the PDFs that You need to Break
All the files displayed, and you need to tick the ones you need to break PDF password. There are also several shortcut options, like "Select all", "Clear all" if needed.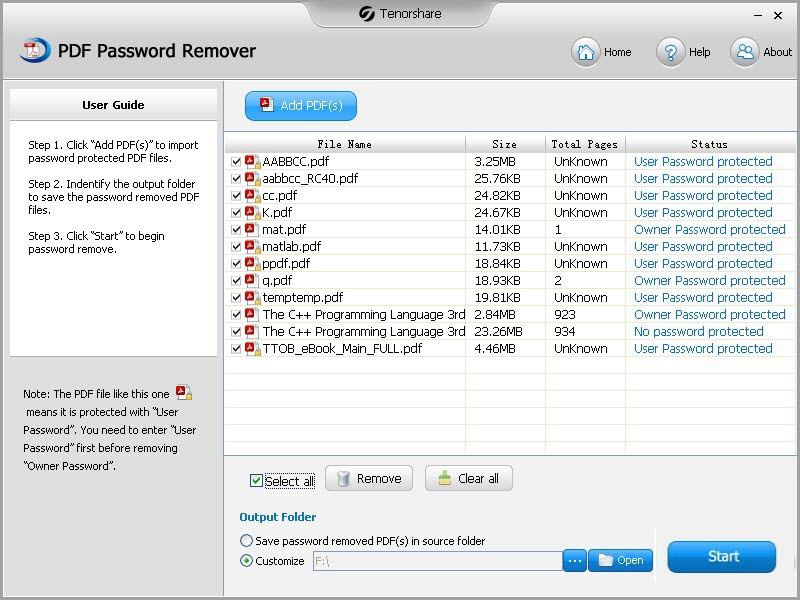 Step 3: Specify the Output Folder to Save the Decrypted PDF
Choose a location on your computer to save the to-be decrypted PDF files by clicking "Open" and navigating a folder on your computer. Otherwise, choose the source folder.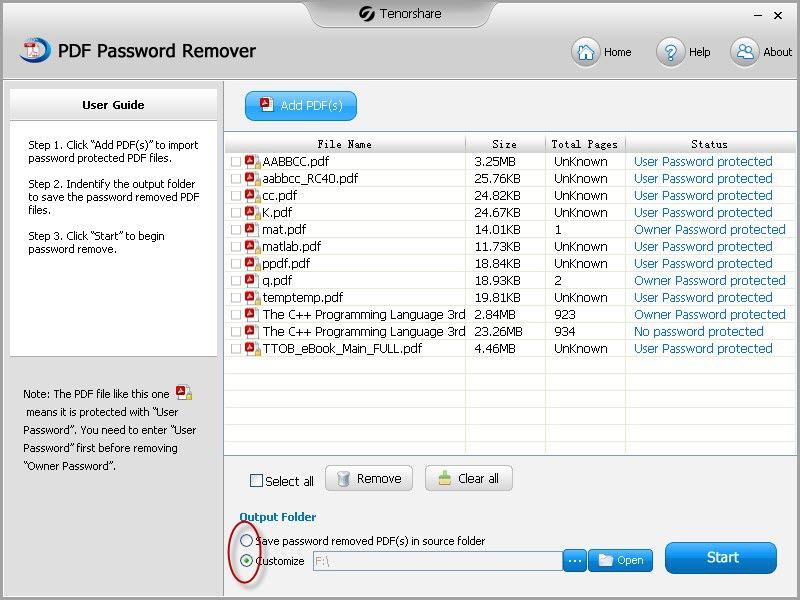 Step 4: Start to Break PDF Password
Then you can start to unsecure PDF file now. After a while, a window pops up and reminds you have already broken PDF owner password.
PDF files are decrypted with an Open Password?
If you have to open the PDF file with a password, you need to download PDF password breaker software. There is such a professional tool to finish the task – PDF Password Recovery that works well for the easiest and also complicated passwords breaking. The tool has break PDF files password for millions of Adobe Acrobat users.