Many professional or ordinary papers, e-book, tutorials, etc. available in the internet are PDF format, and we have to agree that PDF is a great file format for displaying and distributing documents as it has the ability to keep the papers' originality. And for many reasons, we want to protect PDF so that to set password for them. However, we can't avoid forgetting the password. Then the password protected PDF can't be edited. How to fix this problem? How to edit password protected PDF files?
How to Edit Password Protected PDF?
This includes two operations – Get the PDF password & Edit the PDF file. Firstly, you should remove PDF owner password in order to edit secured PDF. The next step is to edit. Now I will tell the respective operation for you.
We have the excellent software PDF Password Remover to help you solve this problem. Generally speaking, it can remove the restrictions of no-copying, no-editing, no-printing. With the key features of strong PDF restriction remove capacity and batch decrypt up to 200 PDF files at a time. Besides, it works well on nearly all windows OS and PDF versions. Its operation steps are simple as well. There is free trial version for your try below.
Step 1: Import Password Protected PDF Files
Download, install and launch PDF Password Remover. In the main interface, you can see as follows.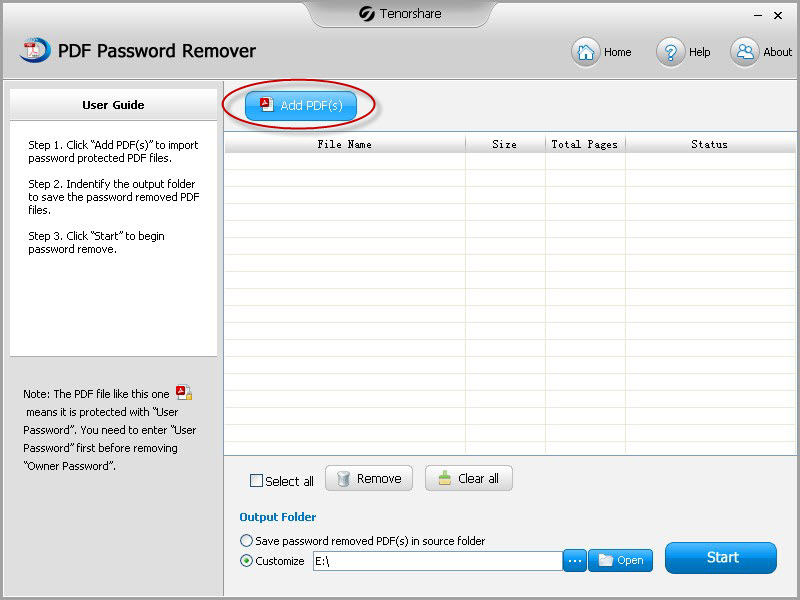 Click "Add PDF(s)" to import PDF files you want to remove restrictions for. Then navigate to the targeted PDF files, press "Open" button.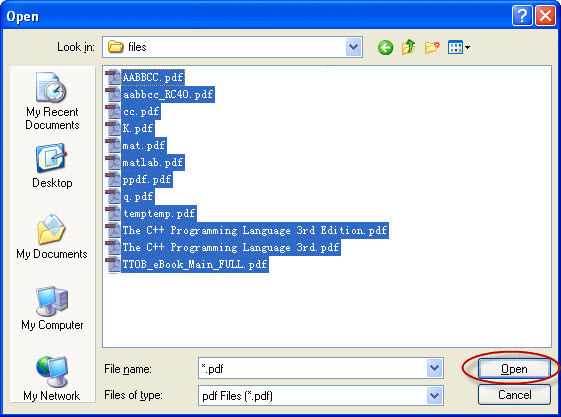 You can click "Remove" to delete the files you don't prefer to remove or click "Clear all" to clear the task at one time.
Step 2: Specify PDF Files Output Path
The tool offers two modes to save output files – Save password removed PDF(s) in source folder & Customize your wanted path.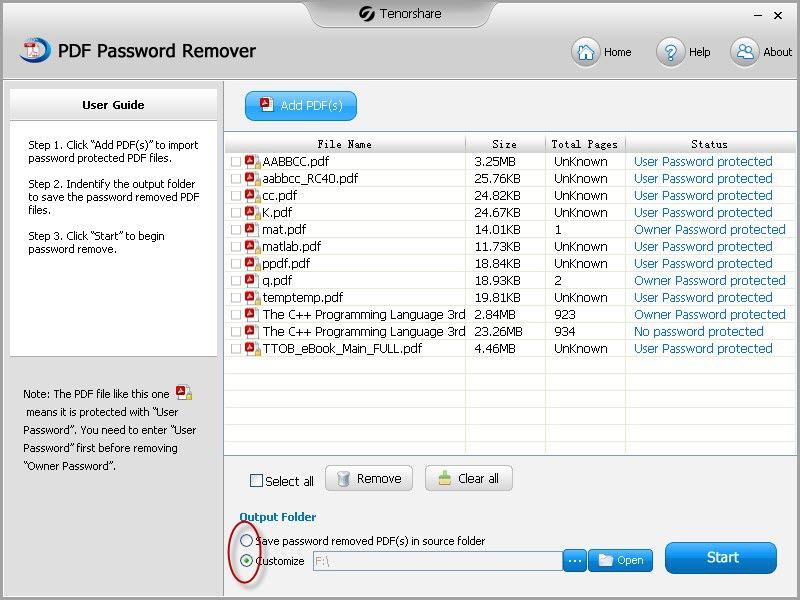 Step 3: Perform PDF Restrictions Remove
After you confirm all the files are the ones you want to remove password for, click "Select all" to begin password clear. The whole process can be finished within one second.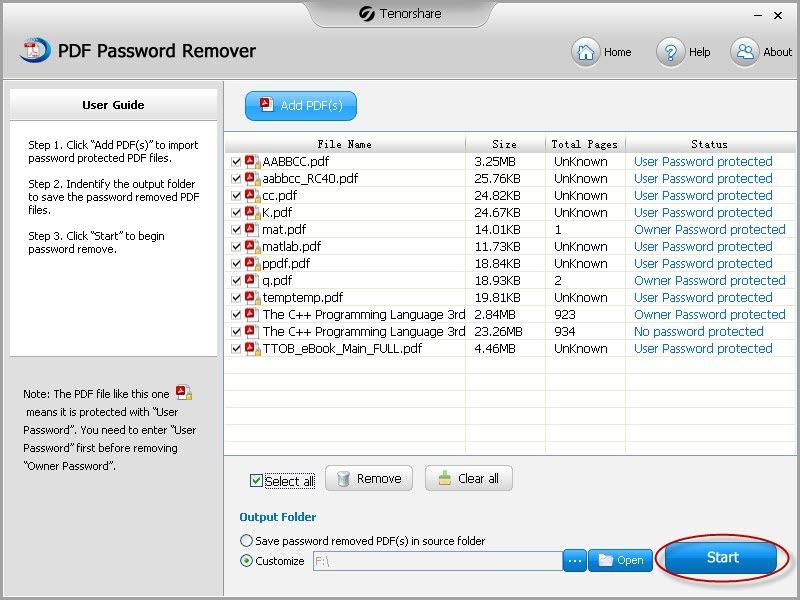 When finishing the above steps, you can click "Open" to go to Out Folder to see the password removed PDF files. You can also click "Close" to exit the operation.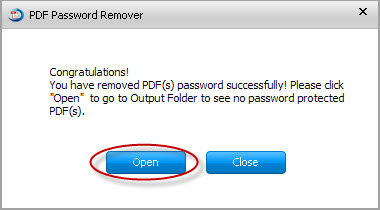 Now you may understand how to remove password of the encrypted Adobe PDF file. Go to part 2 to see how to edit non-protected PDF documents.
Part 2: Edit Password Removed PDF Files
When you successfully remove restrictions of the password protected files, you can see they are just like the ordinary files which never be protected. Open them freely, you can edit, print protected pdf before without any barriers.
Done! Download PDF Password Remover at once to edit password protected PDF files.
When you edit Adobe PDF, you may need to add PDF stamps. Know how to perform it? Actually, it's very simple. Let's look at the following further reading.
How to Add PDF Stamps in Adobe Reader?
In some cases, you may need to add an official stamp on a document for a client. Instead of printing it out on a page and then scanning it, Adobe Reader lets you do it electronically.
1. Click the word "comment" in the right sidebar of Adobe Reader XI. Then click the "annotations" drop-down arrow.
2. There are a variety of commenting tools. Tick the icon looks like a physical stamp. Click on the drop-down arrow on the stamp. Following expandable toolbar selections will appear: "Dynamic", "Sign Here", "Standard Business", "Custom Stamps".
3. Choose a stamp you want, then click anywhere on the PDF to stamp it here. You can move, rotate, and resize the stamp by using the handles that appear around the stamp when you click it.
4. If you want to change the transparent of the stamp, right-click the stamp and select "Properties" adjust the opacity.
That's all. However, whenever you want to edit encrypted Adobe PDF file, remember there is PDF Password Remover for help.