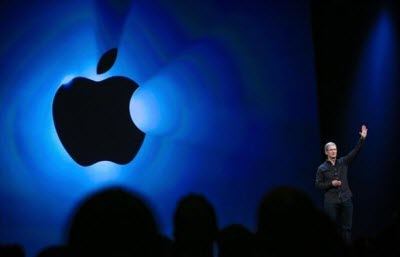 I have updated this article immediately after Apple's 9/10 event. You'll get the latest news from Apple here. Just read on please.
On Tuesday September10, Apple will hold its big iPhone event at the company's headquarters in Cupertino, California, at 10 A.M. Pacific time. This special event "should brighten everyone's day" with a bunch of shiny new stuff.
So what to expect from Apple at Tuesday's special event or what Apple may announce at this anticipated event can be people most concerned. Here we list the 6 things we expect from Apple at Tuesday's big event.
1. iPhone 5S
New iPhone is definitely to be revealed at the Tuesday's big iPhone event. Based on leaks and past upgrades, it widely believed to be called "iPhone 5S". iPhone 5S will keep the design of iPhone 5 but add some special feature to make it worthwhile upgrades for shoppers.
This new iPhone 5S will run iOS 7 and come with three colors: back, white and the groundbreaking color of champagne (or gold). And Apple is likely to add a fingerprint sensor underneath the home button adding password security, a slow-motion video capture mode, and an upgraded camera with a dual-LED flash, etc. (Update: iPhone 5S would pack the A7, the first 64-bit Smartphone chip, and be available in silver, gold, and space gray.)
In addition, the so-called iPhone 5S will start at the same $199-with-contract as the current iPhone 5. (Update: Pricing of new iPhone5S: 16GB is $199, $299 for 32 GB, and $399 for 64GB.)
2. iPhone 5C
Besides iPhone 5S, Apple is also widely expected to introduce a cheaper version of its iPhone usually referred to as the "iPhone 5C." The phone is expected to share many of its core specifications, including its 4-inch 1136×640 display and A6 SoC, with the iPhone 5. And the cheaper iPhone will be constructed of plastic instead of metal and available in in a range of five colors: white, blue, green, red, and yellow. (Update: iPhone 5c is made of a hard-coated polycarbonate, with a steel-reinforced structure for incredible rigidity-doing double duty as an antenna.)
The "iPhone 5C" will start at the $99- or free-with-contract price currently occupied by Apple's older phones. (Update: The iPhone 5c costs $99 for the 16GB model, or $199 for the 32GB model, with a two-year contract. The cases are also available in the same six colors; they're available for $29 each. )
3. iOS 7
iOS 7 as Apple's new mobile operating system has been available to developers in beta since June. Thus iOS 7 is sure to be released at the Tuesday's special event. iOS 7 is the most extensive redesign Apple's mobile operating system with new look, new APIs, an improved Notification Center, an updated Sir, etc. (Update: iOS 7 will be available for free from 18 September.)
4. iTunes Radio
iTunes Radio has officially announced the arrival of its own streaming music service –iTunes Radio at WWDC 2013. iTunes Radio is rolled into iOS 7 and will also come in updates o iTunes.
5. Updated Apple TV
Rumors also have that we could get an updated Apple TV. This update to Apple TV will include bringing iTunes Radio service to life and a new feature that lets people play content they've purchased on another person's Apple TV. (Update: not mentioned)
6. New iPods
Research from "Salt Lake Tribune's Vince Horiuchi" shows new iPods have been a part of iPhone announcements for the past few years. So at tomorrow's special event, Apple may announce some updates for iPod. (Update: not mentioned)
To sum up, these six things are likely to be released at tomorrow's special event. And the new iPad and iMac, Macbook Pro, Mac Pro is not likely to be seen tomorrow as they're more likely to appear a separate event next month, or in November.