Apple iPhone 5 is expected to release on September 12. This iPhone 5 is introduced as thinner than ever, well boast a 12-megapixel camera, a quad-core 1.2Ghz processor, a 4-inch screen and support for LTE/4G on the 1,800Mhz frequency. And what kind of new features should consumers expect? Here listed 6 rumored features of iPhone 5.
A larger screen
The next iPhone (iPhone 5) may feature a much larger display - possibly 4.6 inches versus its current 3.5-inch set-up - and Apple has already started placing orders to its suppliers, reports Reuters. While that sounds nice, making "a 4.6-inch display would mean that the size of the iPhone itself would be much larger than it currently is," says Jordan Crook at TechCrunch. And that doesn't seem realistic. More likely: Apple is working on a 4-inch display to "fit on to the iPhone at its current size." Keeping the same iPhone size sounds more like an Apple move, says MG Siegler at Parislemon. "A device that stays the same size, but gets a slightly larger screen for one more row of apps"? Exciting stuff.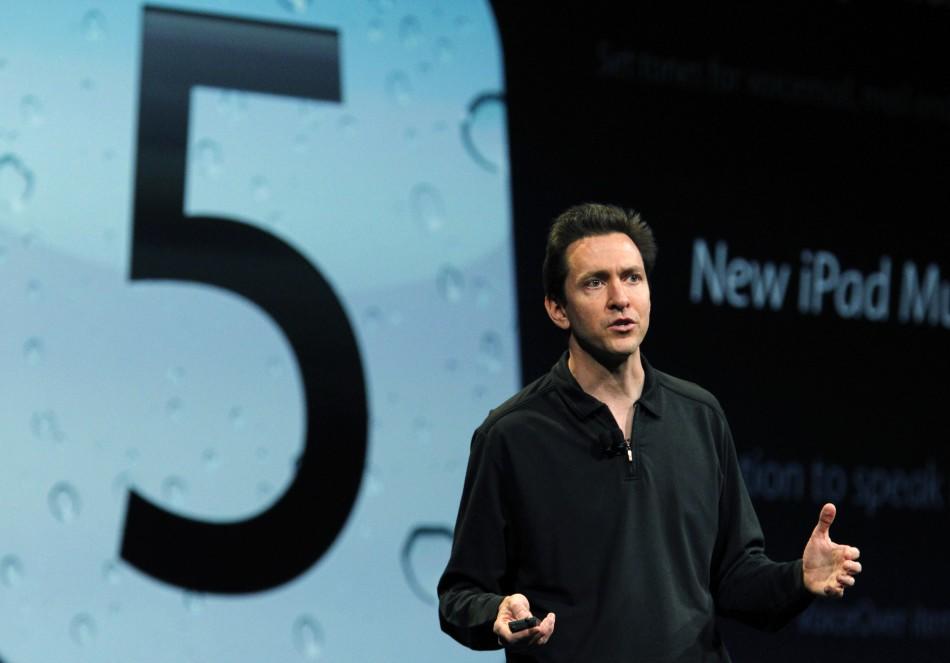 Less glass
The current iPhone's touchscreen uses two separate layers to achieve its effect: A touch sensor layer and an LCD display layer, which are stacked on top of each other. But Apple is said to be introducing "in-cell touch panels on its next iPhone," says Josh Ong at Apple Insider, which means the two space-hogging layers will be consolidated into one. (The Wall Street Journal corroborates reports of the skinnier glass.) Not only does integrating touch sensors into the LCD make it thinner, but it also "improves the quality of displayed images." Another plus: The iPhone will run with "vastly lower power consumption," says Kyle Wagner at Gizmodo. Fewer lights require less power, which could be a huge boon for the phone's battery life.
Completely redesigned headphones
The flimsy white earbuds that come bundled with every iPhone are often criticized for their tinny sound and poor durability. But now, the Vietnamese website Tinhte.vn has published a video (watch it here) of what it claims to be a brand new set of Apple headphones - allegedly obtained from a Foxconn plant in the country. The headphones, which are reportedly more comfortable than the current model, have the appearance of a "horse's head," with a more-streamlined profile and white plastic surrounding the speakers. While we can't vouch for the authenticity of the video, says MacRumors, it's worth noting that this Vietnamese website has a proven track record of obtaining Apple prototypes pre-release.
AirPlay without Wi-Fi
One new iPhone 5 feature in discussion this morning is an incremental improvement to AirPlay, dubbed "AirPlay Direct". We're told this will allow iOS devices to stream audio directly without need of a Wi-Fi network, using Bluetooth.
This doesn't sound too insanely great, until you begin to consider Apple's plans to eventually eradicate all cables from its devices. AirPlay Direct should enable accessory manufacturers to introduce wireless speaker systems and home Hi-Fi equipment that (a) doesn't require inclusion of a Wi-Fi chip and (b) enables seamless connection to any user's iDevice.
It's not that revolutionary as you can already use Bluetooth to stream audio from an iDevice to other systems, but hopefully Apple's implementation will make for a more reliable connection.
6.4G LTE... and a better battery
Apple already introduced "the high-speed network on its new iPad," says Dave Smith at the International Business Times, which was probably done as a "practice run" for the iPhone. But the main problem with LTE is that it tends to "ravage battery life." If the company wanted it on the iPhone 4S, it would have had to "increase the phone's thickness" to accomodate a larger battery. Now that Apple appears to be shaving off millimeters here and there, the next iPhone could receive the bigger (and better) battery required to handle faster networks.
A new metal body
The report says that Apple' s new plug will feature a refreshed layout in which eight pins are exposed on either side of a metal shell. This shell serves as a ninth contact, and users will no longer have to ensure the connector is right side up when inserting it into a device, it added.
Details on other features expected to come with the iPhone 5 have also begun to leak. The Wall Street Journal recently reported the iPhone 5 will feature 4G LTE networks in the US, Europe, and Asia. However, this functionality may not be available via all carriers immediately at launch.