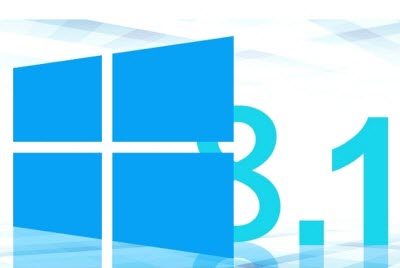 Windows 8.1 is finally released! Since released last October, Windows 8 has been long complained for its perceived wrongs and removing the Start button. Now, Microsoft releases Windows 8.1 trying to remove some of the illogicalities and introduce some very welcome new features.
New Feature of Windows 8.1
Windows 8.1 finally gives us an option to boot directly to the desktop mode instead of the Start screen when logging in. It also contains a grip of new features, including new built-in applications, fresh user-interface changes, and a new, more-standards-compliant browser version, Internet Explorer 11 and a better SkyDrive cloud storage integration etc. For more details, you can read our article about Windows 8.1 new features. 
Though having so many new features and changes, Windows 8.1 is not a drastic departure from Windows 8. It still features the dual worlds that Windows 8 created when it came out last October. On one hand, it features a touch-enabled tile interface resembling what's found in tablet computers. On the other, there's the old desktop mode where the keyboard and mouse still reign.
Price and How to Get Windows 8.1
Now, Windows 8.1 is free to update for current Windows 8 or RT or 8.1 preview users. You can get it directly through the Windows Store or by downloading an ISO image if you prefer to install it manually. If you are Windows 7/Vista/XP/ OS X users and want to install Windows 8.1, you need to purchase it from the Microsoft Store website, with pricing of $119.99 for Windows 8.1 and $199.99 for Windows 8.1 Pro. If you're running the standard Windows 8.1 you'll need to spend $99.99 for the Pro Pack which includes Windows 8.1 Pro and Windows Media Center.
Note: Neither Windows 8.1 nor Windows 8.1 Pro comes with Windows Media Center. If you want that and are running Windows 8.1 Pro you'll be able to purchase the add-on for $9.99.
Now you have known the new features, price of Windows 8.1 and how to get it. Are you excited for the new OS? On a personal note, Windows 8.1, as a reset and rebirth of Windows 8, combines the new tablet style with tradition Windows desktop features and is really worth to have.
P.S.: If you are looking for a tool to recover Windows 8.1 password, Windows Password Recovery tool has updated to fully support Windows 8.1 password reset.
Free Try Windows Password Recovery Tool
World's 1st Windows Password Recovery Software to Reset Windows Administrator & User Password.
Free Download
Free Download