After months of rumors, speculations, leaks, Apple finally has officially unveiled its next generation iPhone 6 and the 5.5-inch iPhone 6 Plus at its special event in Cupertino, California. In Cook's words, this is the biggest advancement in the history of the iPhone. Today, we will share everything you need to know about the iPhone 6.
Bigger Screen
When talking about the latest iteration in the iPhone series iPhone 6, it is worth mentioning the bigger screen. The 4.7-inch iPhone 6 and the 5.5-inch iPhone 6 Plus break away from the 4-inch screen of models past and into larger territory. This is for only the second time in its history it's getting bigger.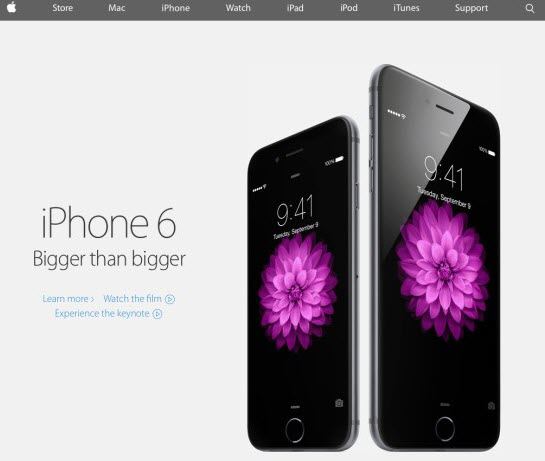 Design
Looking at this new iPhone flagship, we will find Apple has overhauled the square off design which has been with us since the iPhone 4. The new wafer-like metal design and curved lines feel, in a lot of ways, like previous iPod Touch models. The phone is also slim, at 0.27-inch, or 6.9-millimeters thin. It's slightly heavier than the 5S at 129g, while the body measures 138.1mm x 67mm.and it comes in three colors: gold, silver, and space gray.
Tiny design changes shift the placement of the power/lock button from the phone's top edge to its right spine making it easier to hit during one handed use.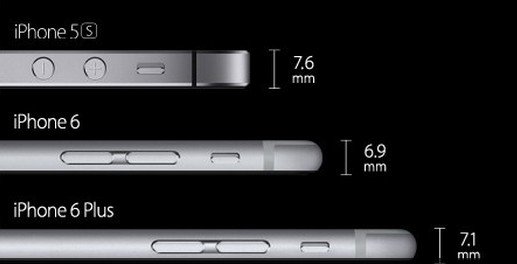 Retina HD Display
iPhone 6 use "ion-strengthened" glass with an improved polarizer (for better outdoor viewing), a photo aligned IPS liquid crystal display, and a fingerprint-resistant oleophobic coating. It has a 4.7-inch LED back-lit display with a 1334 x 750 resolution - it's Apple's new "Retina HD" offering.
A8 Chip and M8 Motion Coprocessor
iPhone 6 equips has a new A8, 64-bit second generation processor which should make the phone more power-efficient and a next-generation M8 motion coprocessor. The M8 measures data from the accelerometer, compass, and gyroscope, along with a barometer, which is new to the iPhone 6.
Camera and Video
Although iPhone 6 and iPhone 6 Plus continue to sport an 8-megapixel f/2.2 rear camera but it is not the same as the one you found in iPhone 5s. It added features to the 8MP iSight camera like a new sensor with Focus Pixels, improved face detection, and exposure control. So you can take the photo and let iPhone 6 do the rest.
That rear camera can shoot 1080p video (sorry 4K fans), and the Slo-mo video mode has been boosted to give you the option to record in either 120 fps or 240 fps.
The front facing FaceTime camera has also been improved with a new sensor and an f/2.2 aperture which allows in up to 81% more light. There's also HDR FaceTime video support, ensuring you're perfectly lit.

Improved Battery Life
Both iPhone 6 and iPhone 6 Plus offer a improved battery life. The iPhone 6 is rated to last up to 10 hours over 3G and LTE, and up to 11 hours on Wi‑Fi and video, up to 50 hours on audio.
Better Connectivity
iPhone 6 and iPhone 6 Plus both offer faster LTE with support for LTE Advanced networks, reaching speeds of up to 150 Mbps, and they offer 20 LTE bands for better connectivity when traveling. They also support Voice over LTE (VoLTE) which allows users to make higher-quality phone calls over LTE.
Moreover, the iPhone 6 and the 6 Plus are the first of Apple's iOS devices to offer support for 802.11ac Wi-Fi. 802.11ac Wi-Fi is able to offer connection speeds that are up to 3 times faster than existing 802.11n networks.
Apple Pay and NFC
Another good news for iPhone 6 and iPhone 6 Plus is that Apple build an entire mobile payment system around it, with partners galore already waiting in the wings.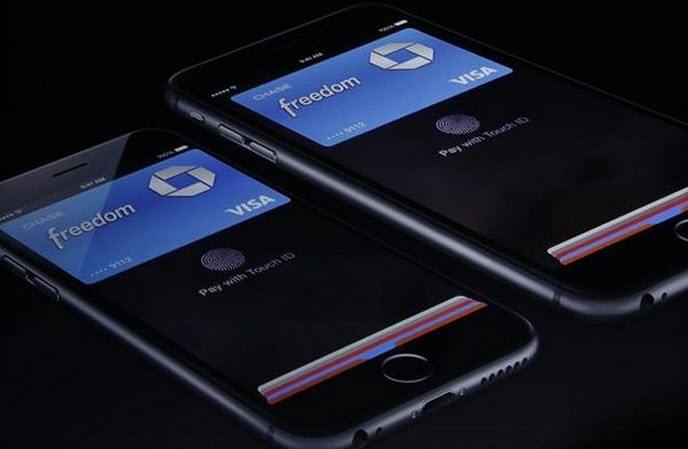 Operating Systems
The iPhone 6 and the iPhone 6 Plus will ship with iOS 8, Apple's newest mobile operating system which is aiming to improve integration between Apple devices, both mobile and desktop, through the use of "Continuity." (Read more about iOS 8 new features.)
Price and Availability
The iPhone 6 (and its 6 Plus sibling) will launch in eight countries on September 19, with pre-orders beginning September 12: UK, US, Australia, Canada, France, Germany, Hong Kong, Japan, Puerto Rico, and Singapore.
The 4.7-inch model will start at $199 on-contract for 16GB, with 64GB and 128GB versions available for $299 and $399, respectively. The larger 5.5-inch iPhone 6 Plus is priced slightly higher at $299. It too is available in 64GB and 128GB options for $399 and $499.
That's all for today's sharing. Have you decide to get the latest iPhone 6. If you have any questions about iPhone 6, leave a message in the comment place.