Apple has finally announced iOS 8 the next version of the iPhone and iPad mobile operating system, at its developer conference in San Francisco. The new iOS 8 takes the flat iOS 7 design, and brings new apps and great features to iOS users. This article carefully lists the top 10 key features of iOS 8 helping you to know the latest Apple OS rapidly.
P.S.: Lost iPhone data after iOS 8 upgrade? Don't worry! iPhone Data Recovery is already here to recover lost data from iPhone after iOS 8 update.
Top 1: Healthkit
Apple created a new fitness app called HeathKit. HealthKit pulls together data from different health-related apps into one place, creating a comprehensive profile for the user. It also lets the users send health information to doctors at selected hospitals. And doctors will be able to use HealthKit to compare a patient's blood pressure against the daily readings picked up by the Health app.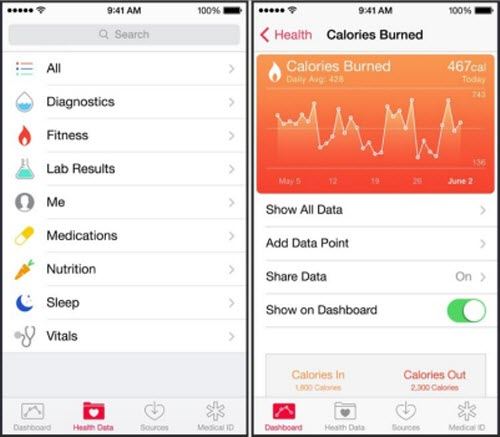 Top 2: Handoff
Apple has made an effort to intertwine iOS more closely with OS X. It introduced a new feature for iOS and OS X called Handoff. If you're reading an article or working on your iPhone, you'll be able to pick up exactly where you left off on your Mac and vice versa.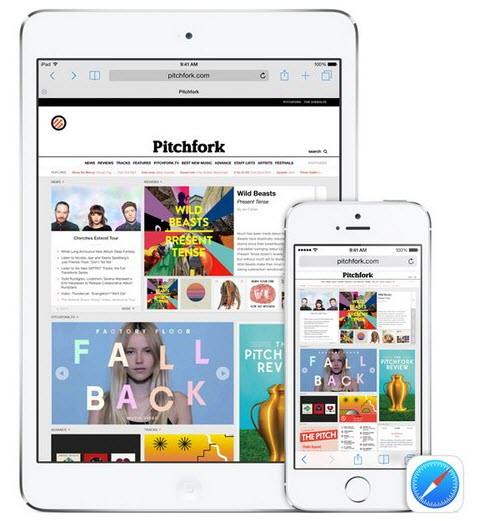 Top 3: QuickType
The new iOS finally supports context-sensitive predictive typing, giving you a list of words that you can use to make your text entry a lot faster.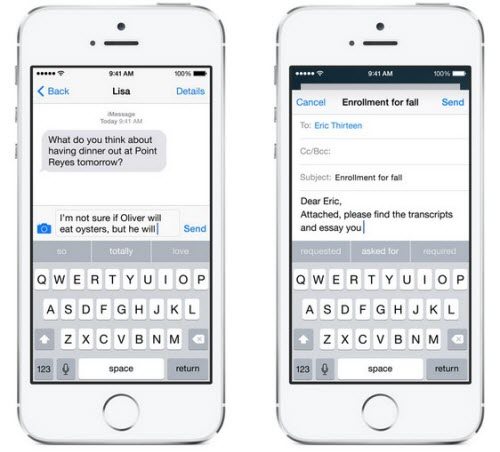 Top 4: Interactive Notifications
Interactive Notifications let you respond to things such as text messages, Facebook posts in which you're tagged and appointment reminders without leaving the app you're currently using. You can also do the same from the lock screen, without having to unlock your phone.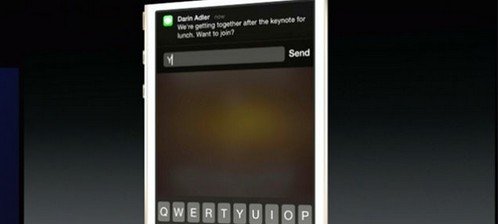 Top 5: HomeKit
Apple introduced the new home-automation system which is a step toward turning your smartphone into a remote control for the connected devices in your home. With HomeKit, all those apps for dimming the lights, opening the front door and turning on the stereo will now be accessible from within one new Apple hub on the iPhone and iPad. You'll also be able to use the Siri digital personal assistant to voice your commands.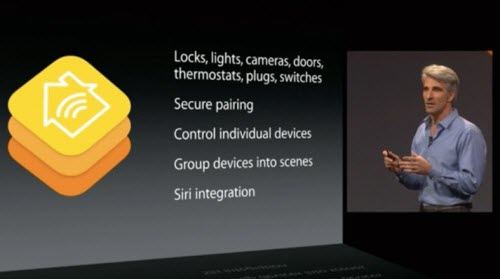 Top 6: Enhanced mail
Apple has made some new tweaks to its Mail app on iPhone and iPad. You can now mark messages as read to keep them at the top of your inbox with a single gesture. You can also access the contacts you communicate with the most often by double tapping the home button.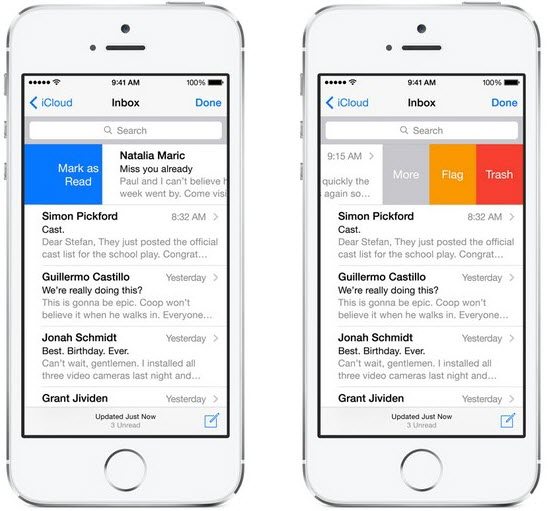 Top 7: All-new Spotlight
The new iOS 8 have some significant improvements to the Spotlight Search. In iOS 8's Spotlight Search, you'll be able to view results from the App Store, Wikipedia, directions, and movie times, among other types of search results.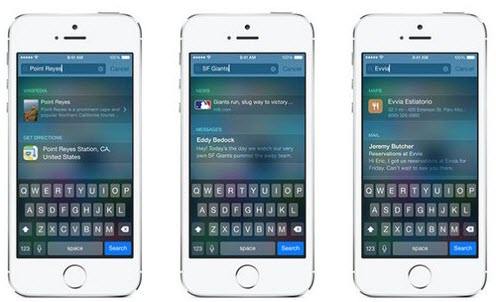 Top 8: Messages
In iOS 8, you'll be able to name threads and group message managements. This includes Do Not Disturb support per thread and the ability to leave the thread. With the iOS 8 version of Messages, you can easily share attachment management and voice, photo, video and location. And audio and video messages are allowed to delete after a period of time to avoid large files clogging up storage. Audio messages can be heard from the lock screen using a Raise to Hear feature.
Moreover, in iOS 8, your iPhone can send text messages to your Mac. The iPhone would relay your regular text messages-sent by non-iOS phones - into the Message app in your Mac.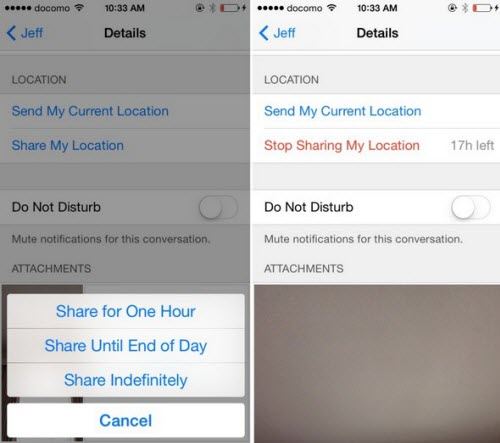 Top 9: Family Sharing
With Family Share, you can easily share photos, calendars, reminders, and your location with your family members. You can also purchase content on separate devices using the same account through Family Share. Up to six members of a family will be able to share their iTunes purchases across different devices.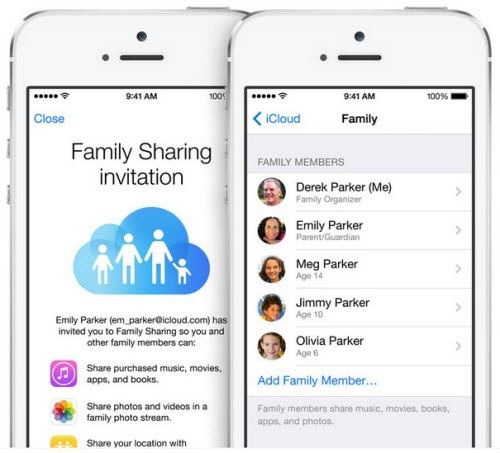 Top 10: Photo
iOS 8 has added smart editing features to its photos app. You can adjust the light, brightness and contrast, and shadows directly from any photo. It has also made it easier to search for photos. With iOS 8, you can search by location, date and albums you've set up. These photos sync with iCloud now too, which means they'll be available across devices.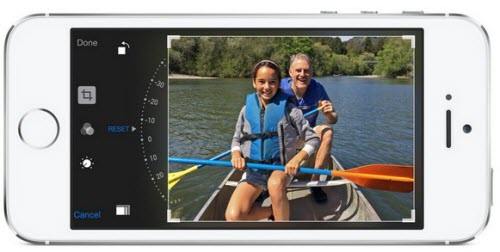 That's the top 10 key features of iOS 8 that you shouldn't miss. Developers can go to the iOS Developers Center now and download the beta of iOS 8. The full consumer release will be available later this year.