After updating to the latest version of iTunes, a subset of users report having repeated crashes, "on an almost daily basis," as often as "every five minutes." Many users are considering to downgrade iTunes to eliminate the crashes, however Apple does not make this easy to accomplish. If you are a victim of this bug, update to iTunes 11.0.4 might be a better choice.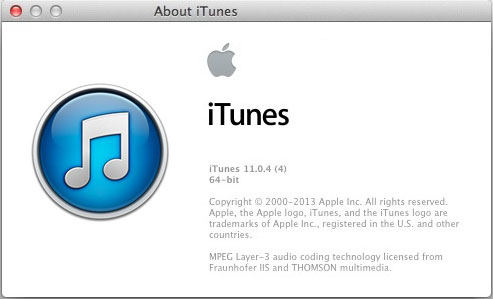 Before the Apple WWDC, Apple announced its iTunes 1.0.4 update. Along with the usual performance improvement, the update fixes a bug that caused iTunes to crash when users switched between wired and wireless syncing and addresses an ongoing issue that caused some users to have to log in to the iTunes store multiple times.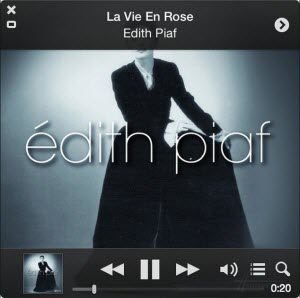 Major Updates of iTunes 11.0.4
In addition to the sync problem update, this version of iTunes comes with several new features and improvements, including:
Improved Songs View: You can now enjoy your album artwork while in Songs view.
New MiniPlayer: MiniPlayer now includes a beautiful new view that showcases your album artwork. In addition, a progress bar is now built right into MiniPlayer.
Multi-Disc Albums: Albums with multiple discs now appear as a single album.
The update weighs in at 187.52MB on the Mac, and is available through the Mac App Store, Software Update, you can click here to download iTunes 11.0.4 for Mac. Also you can download Windows version iTunes 11.0.4 here.
Note: Lost important files from iPhone after iTunes update? iPhone Data Recovery is the tool you should try.
Improved App Update
If you've already updated to iTunes 11.0.4, you might notice that the app update button has changed greatly. Instead of its usual location across the bottom of the App pane in iTunes, you now have to select the new Updates tab located above the pane. Once selected, an Update All Apps button will appear in the previous location on the bottom.
Apple also decided to festoon any app in need of an update with a red Update ribbon. Can I click the ribbon to update these apps individually? Actually, you can't. Instead, you have to be in that previously mentioned Update tab (which is devoid of red ribbons, oddly), and from there you can click each app to update them individually.
The change is not that complicated. You will be crystal clear about how to do the update once you try it yourself.