Lost your Windows XP administrator password? Don't worry, it happens to millions of people, try XP Password Recovery to recover your forgotten password. Here are some helpful tips on recovering XP admin password and how to protect it with a password reset disk.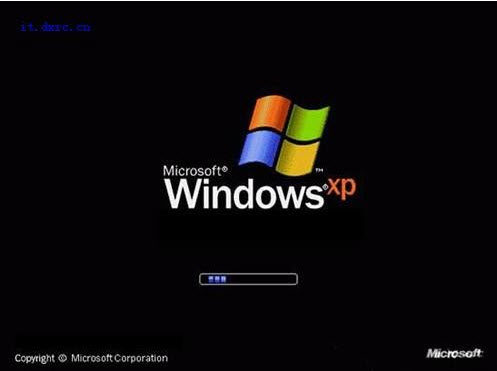 Part I. Have an Administrator Change Your Password
If there are multi-user accounts on your PC, one of them may be setup with administrator level access. This means that the user would be able to change your password for you from within his or her account:
Click on Start and then Control Panel.
Click on the User Accounts link.
In the pick an account to change area of the User Accounts window, click on your Windows XP user name.
Choose the Change my password link.
In the first text box, enter your existing password.
In the next two text boxes, enter the password you would like to start using.
Entering the password twice helps to make sure that you typed your new password correctly.
Click the Change Password button to confirm your changes.
Part II. Recover password using XP Password Recovery
If you don't have any account and password information, you have to use XP password recovery software to retrieve it.
Step 1.

Free download and install Windows Password Recovery. Double-click on the downloaded file to install it. Just install it on any PC, but not on the password locked computer.

Step 2.

Insert a CD/DVD into CD-ROM, start the program and select "CD/DVD" from interface. Then click "Burn" to start burning an ISO image file to the CD/DVD.

Step 3.

After finishing burning, let's turn to your locked computer. Insert the newly created CD/DVD into the CD-ROM. Then reboot your PC with a CD/DVD disk.

Step 4.

After initialing and loading, you will see main interface of Windows XP admin password recovery program. Select OS and account password to recover.

Step 5.

Reboot computer, and log in it without password.
For more information about this Windows XP Password Recovery, please click here.
Part III. How to protect XP password with a password reset disk
Ok, now that your logon problem is fixed, you should make a point to prevent it from ever happening again by creating a Password Reset Disk. This is a floppy disk you can use in the event you ever forget your log on password. It allows you to set a new password.
Here's how to create one if your computer is NOT on a domain:
Go to the Control Panel and open up User Accounts.
Choose your account (under Pick An Account to Change) and under Related Tasks, click "Prevent a forgotten password".
This will initiate a wizard.
Click Next and then insert a blank formatted floppy disk into your A: drive.
Click Next and enter your logon password in the password box.
Click Next to begin the creation of your Password disk.
Once completed, label and save the disk to a safe place.
Free Try Windows Password Recovery Tool
World's 1st Windows Password Recovery Software to Reset Windows Administrator & User Password.
Free Download
Free Download