How to Fix the Issue When Windows XP Keeps Rebooting Randomly

2013-03-19 11:02:36 / Posted by Shawn Hamilton to Windows XP
Follow @ShawnHamilton
It is no wonder that sometimes we may get into problems like Windows XP keeps rebooting itself when we are using computers to do important things. You may blame the Windows XP system for this trouble, but even though you change it to any other Windows system, like Windows7/8/Vista or even Mac, it would also get into this dilemma due to various reasons, like improper shutdown, CPU overheating, corrupted registry, virus attacks, faulty hardware, etc.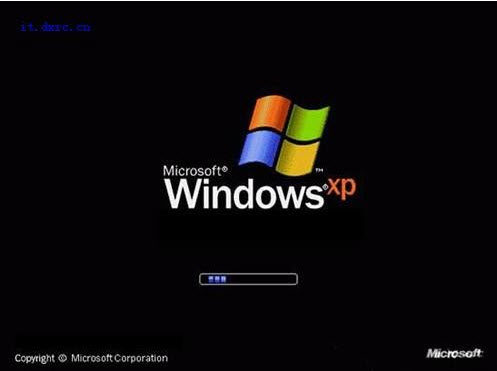 Buy Now Windows Boot Genius:
What Should We Do When Windows XP Keeps Restarting Itself?
If you prefer no-time consuming method, instead of wasting a lot of time and energy to check your computer to find out the reasons and fix the issue that Windows XP keeps rebooting over and over, then Windows Boot Genius is your best choice. Windows Boot Genius is the excellent 30-in-1 Windows repair software. With strong Windows repair tools, it can easily and fast fix your Windows boot problems, such as Windows XP keeps rebooting during startup, computer doesn't boot with blue/black screen, data get lost, etc. Moreover, you can use it to clone, backup or restore Windows, hard disk and partitions.
How to Fix the Problem When Windows XP Keeps Rebooting Itself by Using Windows Boot Genius?
Part I: Create a Boot Disk
Step 1: Download Windows Boot Genius and install it on any available computer.

Step 2: Insert one blank CD/DVD or USB drive to computer. Run Windows Boot Genius. In the main interface, select CD/DVD or USB Flash drive, and then click "Burn" button to begin boot disk creation.
Part II: Backup Windows Operating System for Computer
First, boot up laptop from newly created boot disk.
Note: There are two parts in the interface of Windows Boot Genius: Solution Center and Function Center.
Next, back up your operating system.
Note: This would help you to get your operating system to original state with the function of Windows Restore when you fail to repair windows.
Step 1: Choose "Windows Rescue" mode in the top options. Select "Windows Backup" and then click "Windows Backup" Button.

Step 2: There are four buttons in the pop up window: System Backup DPT Backup, MBR Backup and Registry Backup. Choose any of them to continue.

Note: You are strongly suggested to backup all of them for safety consideration.

Step 3: Select Windows XP system as your target Windows operating system and an appropriate save path for the backup file. Then click "Backup" button.
Part III: Fix the Windows Problem When Windows XP Computer Keeps Rebooting
Step 1: Select "Crashed after loading bar" in the Solution Center to repair the problem when XP keeps restarting.

Step 2: You can see the causes are listed in the main interface. Try all the fix methods one by one until you enter Windows successfully: Memory Diagnostic, Microsoft System Restore, and Registry Recovery. Then follow the wizard to finish the issue that XP keeps rebooting.
Done! Besides, Windows Boot Genius can also resize, format, create or delete partitions. It is a useful tool in our daily life to fix Windows problems.
Tips:
Some actions you can take to prevent Windows XP from rebooting itself.
1. Check your device battery to make sure there is no any faulty battery.
2. Make sure you provide good ventilation to your CPU.
3. Make sure your device have good security when you are surfing the Internet.
4. Make sure the hardware is in good condition.
Buy Now Windows Boot Genius:
comments powered by