"Recently I was annoyed by the randomly rebooting problems of my Windows 8 computer. I have tried everything I know to change it and with vain. Through memory test to update drives. All did not work and my pc still rebooting on its own."
Typical Windows 8 keeps rebooting scenarios:
1. When you shutdown the computer, it often reboots 4 to 5 seconds later.
2. When you get an update in Windows 8, it gets to the desktop and keeps rebooting. (Windows 8 laptop keeps rebooting after update).
3. During the process of using Windows 8 computer, the computer suddenly crashes and keeps rebooting time and time again.
4. Windows 8 keeps restarting with blue screen.

And more……
Buy Now
How to Fix Keep Rebooting Windows 8 Computer?
Isn't it frustrated when you encounter that phenomenon? If Windows 8 keeps restarting and never boot any longer, firstly, please make sure your computer is correctly connected with the power supply. If it connects correctly, please test the memory. Neither of them works, it is because the system files are damaged. To repair damaged system files, you can use Automatic Repair function which is the newly built-in features in Windows 8. If all those solutions didn't work, we humbly recommend you use Windows Boot Genius, which is the all-in-one Windows boot repair software that can help you fix all Windows boot issues including keeping booting, crashing, etc. Follow the tutorial below to learn to repair Windows 8 keeps rebooting computer.
Step 1.

Create a Bootable CD/DVD or USB Drive (Take USB Drive for instance)

Download Windows 8 reboots on its own repair software (Windows Boot Genius) and install it on any workable Windows computer. Launch the program. In the burn window, select "Create a bootable CD/DVD or USB". Then insert a blank CD/DVD or USB drive to computer, choose USB drive and click "Burn" button to begin bootable USB creating.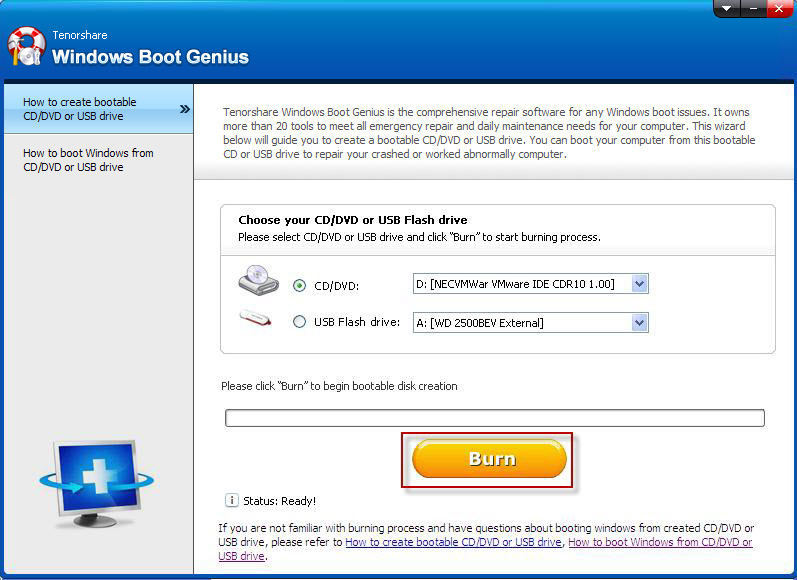 Step 2.

Set Computer to Boot from USB Drive

Insert the newly created USB drive to the keeping rebooting in Windows 8 computer. Restart the computer, press "F2" or "Delete" to get into BIOS setting menu. Change your computer to boot from USB drive here.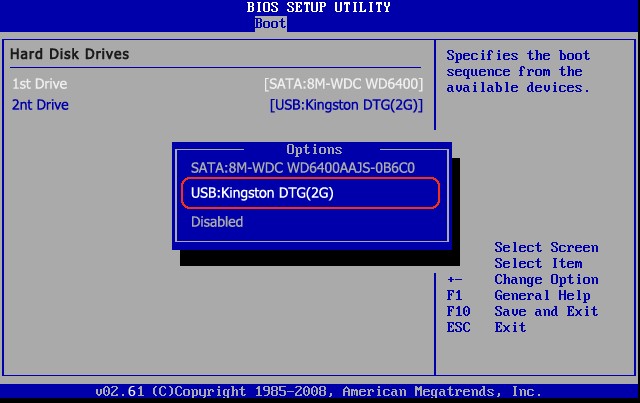 Step 3.

Repair Windows 8

When you successfully get into WinPE environment, click Windows Boot Genius icon and run the program. In the main interface, choose "Windows Rescue" Mode. Here you will see two categories in the left window: Solution Center and Function Center. In Solution Center, it provides various solutions for different cases. You can follow the instruction to fix windows 8.1 boot blank keeping restart with the corresponding scenarios.