With the worldwide release of Windows 8, millions of users upgrade previous Windows versions to Windows 8 to experience the new achievement of Microsoft. Windows 8 do have a great number of improvements. However, something imperfect is you still will encounter blue screen of death, startup crash, etc. Compared to previous Windows versions with lots of text telling you about the crash your operating system just experienced, Windows 8 crashes give you a sad face depicted in text characters followed by a message telling you your PC couldn't handle a problem. If you unfortunately get a
Windows 8 crash
screen, how can you get out the dilemma?
To fix Windows 8 boot crash issue, the best yet easiest method is repairing Windows 8 with third party operating system repair software. There is one built-in Automatic Repair tool in Windows 8 which is available if you can boot computer and get to "System Recovery Option". However, if you can't see that screen either, a system repair tool is the urgent needs. Windows Boot Genius is one of the securest and most reliable Windows 8 loading crash fix utility. It holds more than 20 Windows OS repair tools that can easily repair Windows 8. The content below tells you how to use Windows Boot Genius specifically.
P.S: Windows 8.1 crash after upgrade and startup repair couldn't repair your pc windows 8.1? Read another article and see how to fix Windows 8.1 crashes problem.
Buy Now
Three Steps to Repair Windows 8
Step 1.

Create a Bootable CD/DVD or USB Drive (Take USB for example)

Download Windows 8 repair (Windows Boot Genius) and install it in any available computer. Run the program. You can see there are two menus for you to choose in the left window. Choose the first one and plug one blank USB drive to the computer. Check USB drive, and click "Burn" to proceed with creating.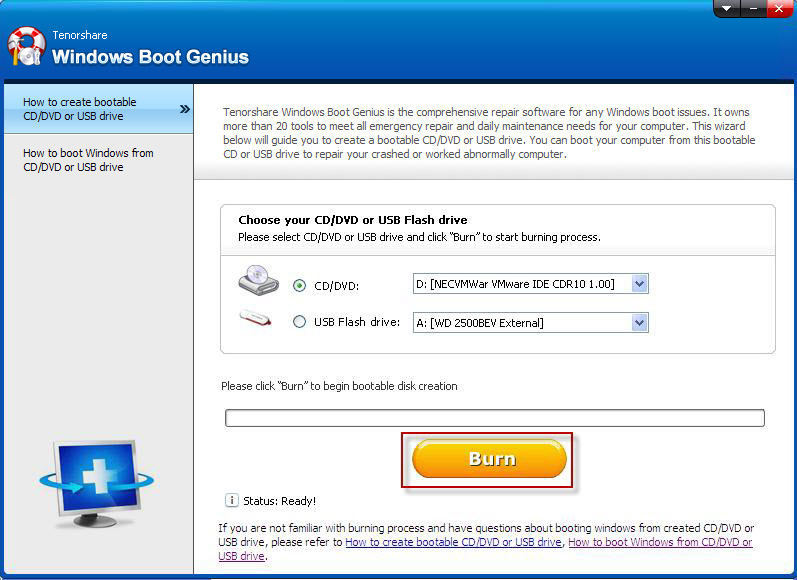 Step 2.

Set Crashed Computer to Boot from USB Drive

Insert USB drive to the Windows 8 computer. Restart it and press F2 or Delete key to enter BIOS setting center. Change your computer to boot from USB Drive.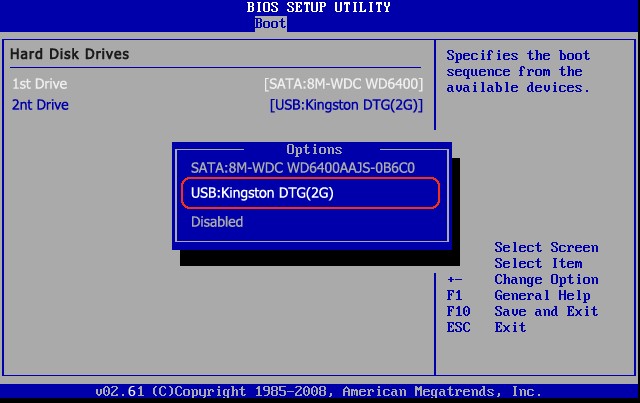 Step 3.

Fix Windows 8 Crash

Here you will see the icon of Windows Boot Genius. Click it to run the program. In the Home screen, click "Windows Rescue" to go to Windows 8 keeps crashing repair center. There are three scenarios for you to choose:Crash before loading bar, crash on loading bar and crash after loading bar. Select the appropriate one according to your case and follow the instruction to repair your computer step by step.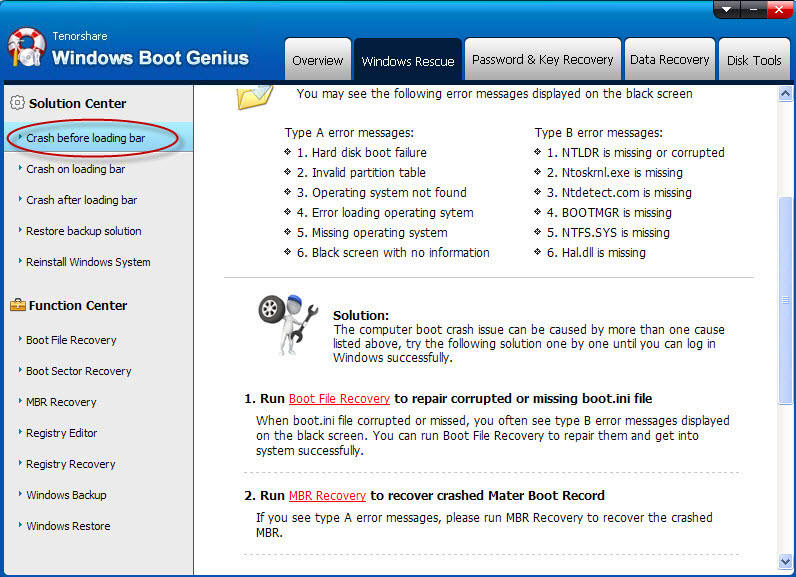 So if your Windows 8 crashed after restart, just refer to Windows Boot Genius.