The 2014 World Cup is around the corner. The tournament's opening game between Brazil and Croatia will be kicked off in THU, Jun 12 Sao Paulo. Are you really for this spectacular extravaganza? In this article, we will share you with top 5 free sports apps for Windows 8.1 Phone/Tablet/PC hoping you can get a great World Cup experience.
P.S.: Want to watch the World Cup but forgot password to login to Windows 8.1/8. Windows 8 Password Recovery Tool is here for rescue.
Free Download
Free Download
Top 1: Onefootball Brasil
Experience the World Cup in Brazil first-hand with Onefootball Brasil. With it, you can get up to date play-by-play match commentary in the Live Ticker, latest news and never miss a game with our comprehensive World Cup planner. You won't miss a minute of the action and any of the build-up.
You can download Onefootball Brasil from the Windows Store to have a great World Cup enjoyment.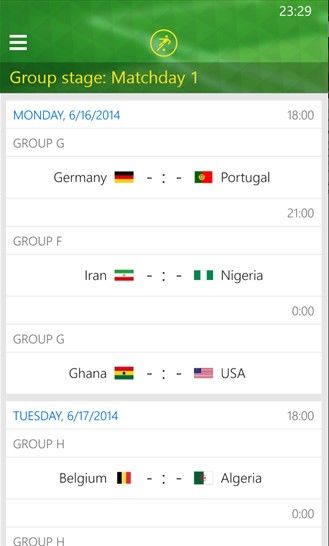 Top 2: ESPN
ESPN is a center point in the world of sports news and they deliver a great experience that will even synchronize with your own personal myESPN account. It offers a range of news, live ball-by-ball scores, and editorial and opinion content. With ESPN, you can easily get the latest breaking news and real time scoring.
Just download the ESPN app for Windows 8.1 for a deeper sports experience than ever before!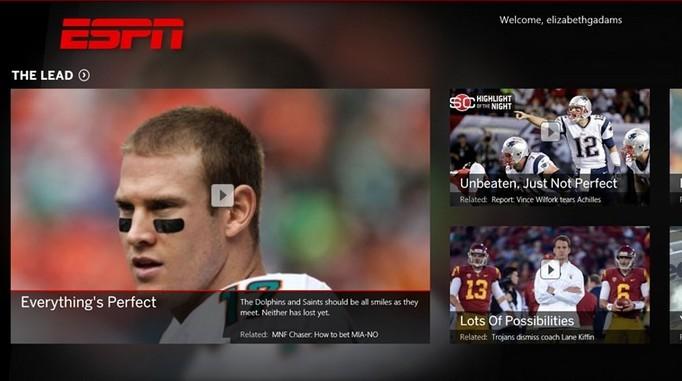 Top 3: Goal.com
Football fans will be familiar with Goal.com (http://www.goal.com/en/). Goal.com is the largest t football website in the world, with 32 country editions and over 530 reporters in 50+ countries. No matter where you are or what you're doing, with the Goal.com app you will be able to get all of the latest football news within seconds. Moreover, they already have a special news section dedicated to the World Cup, so you can be certain you'll never miss any of the build-up.
Just download the Goal.com app for Windows 8 and begin to enjoy your 2014 World Cup.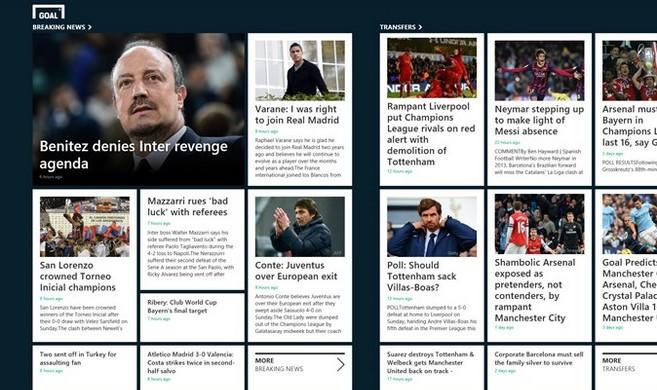 Top 4: 2014 World Cup
2014 World Cup is a Windows 8.1 app specially designed for the 2014 World Cup. With this remarkable app, you can easily get the matches schedule, 32 teams, 12 group stages, and all the information of the players and referees. Moreover, it offers the history of the World Cup since 1930.
If you like this 2014 World Cup app, you can download it from Windows Store.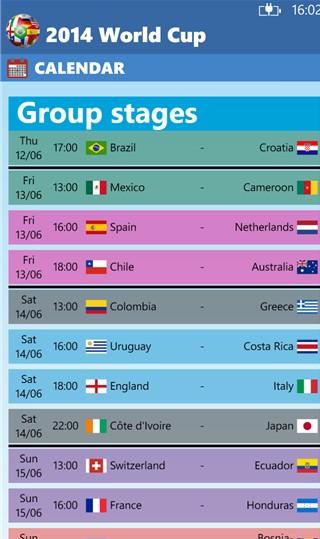 Top 5: Sports Republic
Sports Republic is a sport news app that gathers stories about every major sport including major news agencies, websites and specialized sports blogs from across the World Wide Web. It is one of the best multi-sports app in the store.
The app includes eight regional editions and you can even create your own news channels on the topics of your choice. You can free download Sports Republic from Windows Store.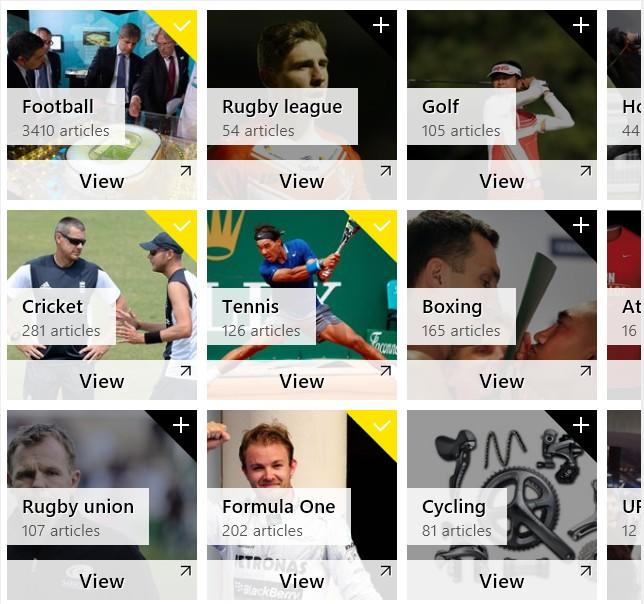 No matter you're excited with the finals draw, terrified of the Group of Death or looking for a way to follow club and other global football competitions, apps in this article will help you.
Free Try Windows Password Recovery Tool
World's 1st Windows Password Recovery Software to Reset Windows Administrator & User Password.
Free Download
Free Download