Forgot Your Windows 8 Password? Don't Be Sorry. It Happens.
For on the one hand, the types of passwords in Windows 8 become more diverse, including the classical textual content password, picture password and PIN.
On the other hand, due to various pressure and burden from our daily life, work and such, we tend to forget or lost Windows password. But is there anything we can do to break Windows 8 password?
Instead of resorting to a computer professional or building your system from scratch and such, I'll introduce you Windows 8 password breaker so that you are able to sign in to your computer without any Windows 8 login password, etc.
So, if you want to learn how to break Windows 8 password, just go through this tutorial.
Windows 8 password breaker is able to break Windows 8 login screen for you easily. No data loss or damage would be caused.
Here's the Tutorial on How to Break Windows 8 Administrator Password:
It's ease, fast and safe.
Step 1: Create a Windows 8 Password Breaker Boot CD or USB Flash Drive.
To start with, you have to download Windows 8 password breaker (Windows Password Recovery Tool) utility which is an program to break administrator and standard user password for both local account and Microsoft account in Windows 8/8.1. Done downloading, install it directly.
Insert a CD/DVD disk into the CD-ROM drive or USB flash drive, and burn a password reset disk with Quick Recovery or Advanced Recovery Wizard.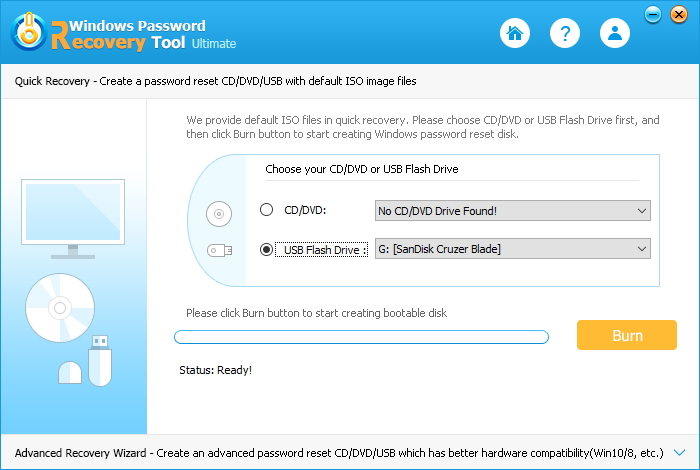 Step 2: Set BIOS to Boot your Computer from the Newly Burned CD or USB Flash Drive.
Insert the newly burned CD/USB flash drive into your locked computer. To reboot your PC from this bootable disk, you need to set BIOS. If your computer is preinstalled with Windows 8 and use UEFI, you have to disable UEFI Secure Boot before the BIOS setting.
Select the target Windows system and select the target user account you want to break password of. Click "Next" to continue.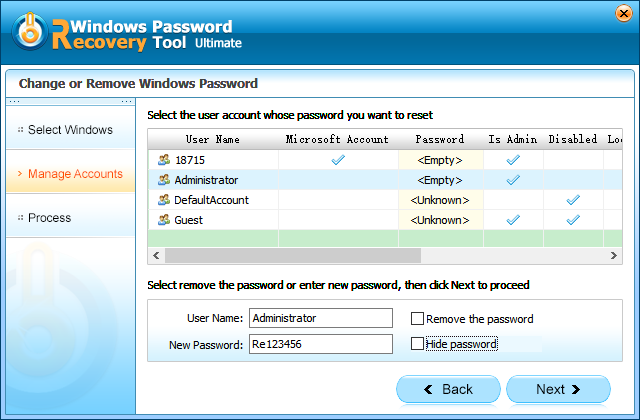 Step 3: Click "Reboot" to Restart your Computer.
Once done breaking Windows 8 password, remove your Windows 8 password breaker CD/USB flash drive.
So, this is the guide on how to break Windows 8 password.
Free Try Windows Password Recovery Tool
World's 1st Windows Password Recovery Software to Reset Windows Administrator & User Password.
Free Download
Free Download