Why Do You Restore Your HP Laptop with Windows 10 to Factory Resetting?
Your computer isn't working well it is been a while since you installed anything new.
Your computer isn't running as quickly or reliably as it used to.
Your computer won't start and you've created a recovery drive.
You want to reinstall your previous operating system.
How to Restore Your HP Laptop with Windows 10 to Factory Resetting?
Step1. Click the gear icon on the Start menu to go to settings. And then select "Updata & security".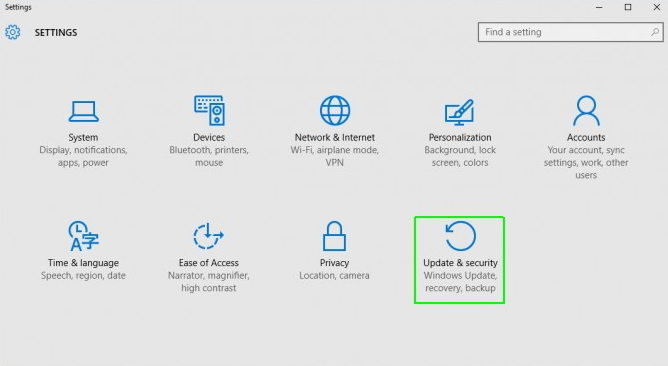 Step2. Click Recovery in the left pane. Here are 3 major options and click Get started under Reset this PC. It is the best option for starting fresh.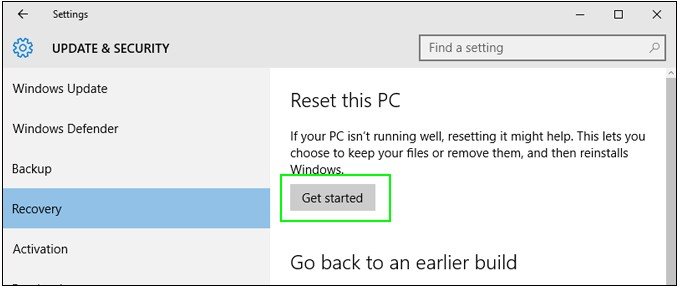 Step3. Click either "Keep my files" or "Remove everything", depending on whether you want to keep your data files. Either way, all of your settings will return to their defaults and apps will be uninstalled.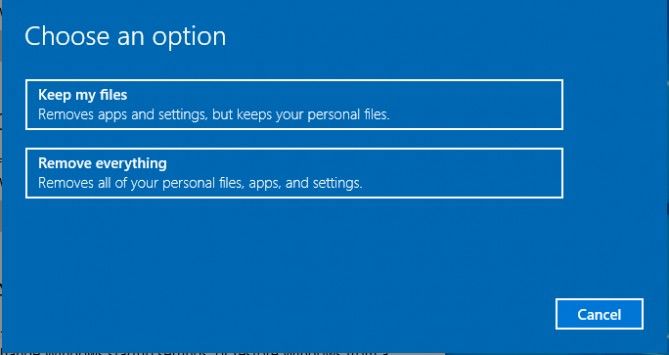 Step3. Here if you choose to "remove everything" in the prior step. Cleaning the drive will take a lot longer, but you have to make sure it is hard to recover your erased files once you click Remove files and clean the drive. We suggest you to choose "Just remove my files".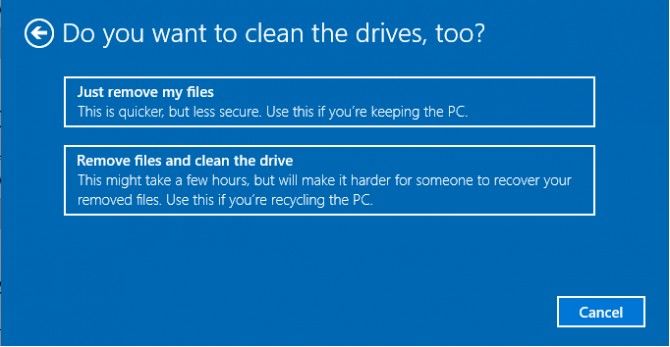 Step4. In the page, you need to click Next when Windows warns you that you won't be able to roll back to a prior version of the OS. Then click Reset when prompted. Your computer will restart and take several minutes to reset itself.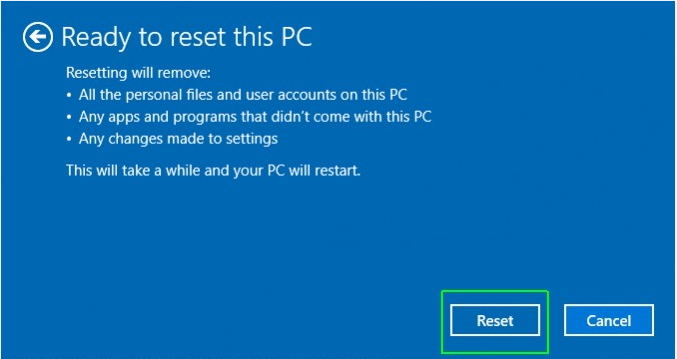 How to Backup Your HP Laptop with Windows 10 before Factory Resetting?
As you know, factory setting may cause your data loss, which would be a disaster for you. That 's the reason why I show you how to backup your computer with windows 10 before factory setting. It is easy to deal with it following the next guide.
Step1. Right click the Start button and run Control Panel
Step2. Click File History to get in and then click the System Image Backup link in the buttom-left corner of the screen.
Step3. Insert an external USB hard drive with enough free space to the computer.
Step4. In the backup wizard, you will be asked to choose one from three options to save the backup files. Here you are supposed to click On a hard disk to process.
Step5. Click Next to next step. Click Start backup to make confirmation and start the process.
Tips: The backup will take from 10 minutes to 2 hours, it all depends on the amount of data to be backed up. After the System Image Backup utility completes the task, please remember to keep the hard drive in a safe place.
Actually as you can see, factory resetting is as easy as recovering Windows 10 password. Hope you've learned how to restore your HP laptop to factory resetting as well as how to backup your important files. If you have questions, please leave your comments in the comment section.
Free Try Windows Password Recovery Tool
World's 1st Windows Password Recovery Software to Reset Windows Administrator & User Password.
Free Download
Free Download