If you are having problem with your Windows 10 on your PC, for example, your Windows 10 PC freezes, locks up by
forgotten login password
, or is running slowly, you have two factory reset options to fix it: Refresh and Reset. While refreshing Windows 10 will reset your computer to a fresh state, it saves all your personal files and Modern apps installed from Windows Store; Reset Windows 10, on the other hand, will remove everything from the partition, it is a completely new reinstall of Windows 10 and formats your hard drive.
Whether to fresh your PC or reinstall Windows 10 by resetting it to factory settings, it depends on which problems you are confronted with. If you decide to remove everything and start over completely with a clean installation of Windows 10 on your PC, then we will show you how to factory reset Windows 10 in this guide.
How to Restore Windows 10 to Factory Settings
1. Navigate to Settings on PC, and select Update & Security option on the Settings panel.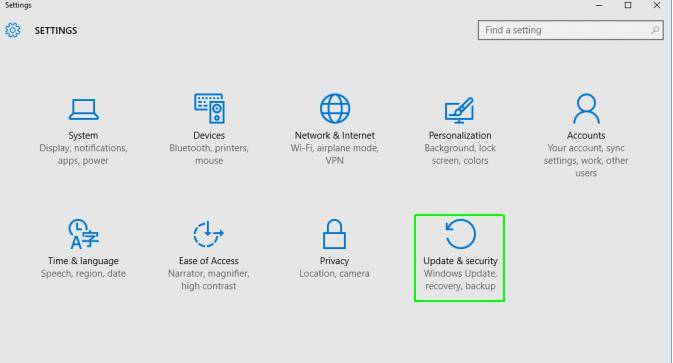 2. Click Recovery in the left panel of UPDATE & SECURITY, and you will see three choices appear.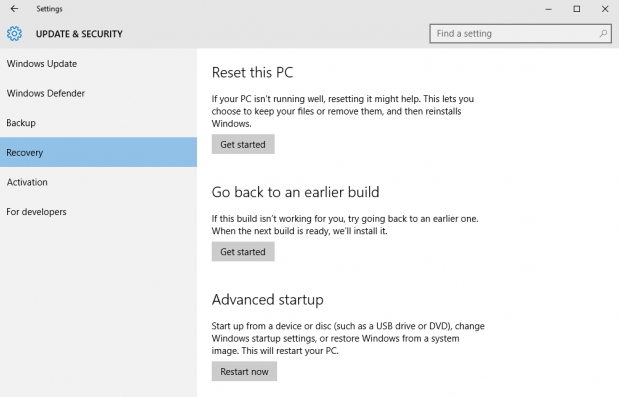 3. Click Get started button under Reset this PC. There are two reset choices: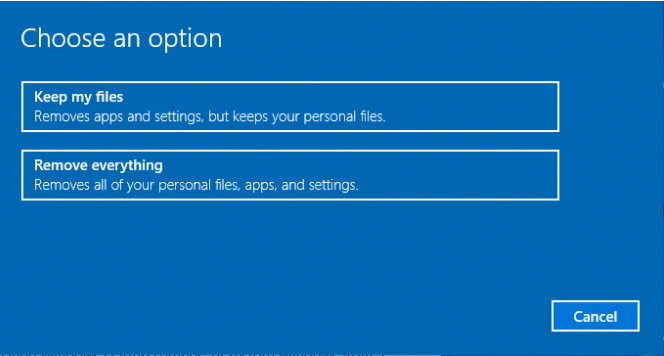 Keep my files will remove apps and settings but keeps your personal files; whereas Remove everything removes all of your personal files and settings and reinstall Windows 10 to factory settings.
4. Select whether you want to clean and format your drive. If you select "Just remove my files", your files can be removed quickly, well; some of the data might be recoverable using Windows data recovery software even after reset.
The other option "Remove files and clean the drive" takes much longer time but it will erase files thoroughly and make it harder to recover the removed files after resetting Windows 10 to factory settings. Use this clean way if you decide to sell your Windows 10 PC.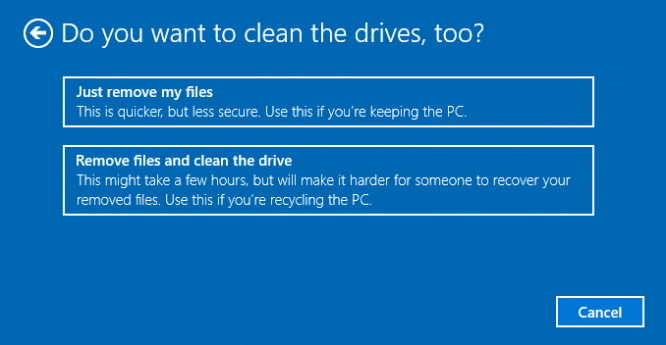 5. Confirm your options and click Reset button to start reset your Windows 10.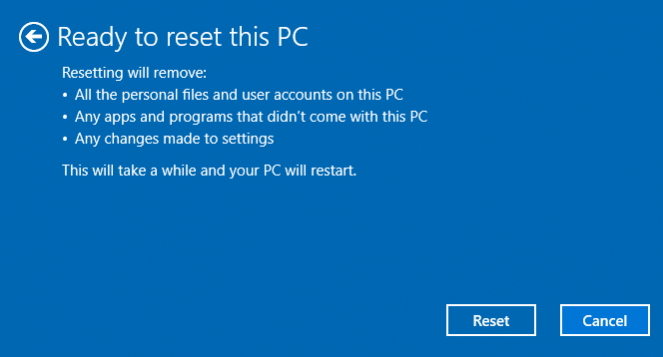 You should plug your Windows 10 laptop to the power supply instead of running on battery. Another tip you should pay attention is that once you click Reset button, you are not allowed to cancel the factory reset process.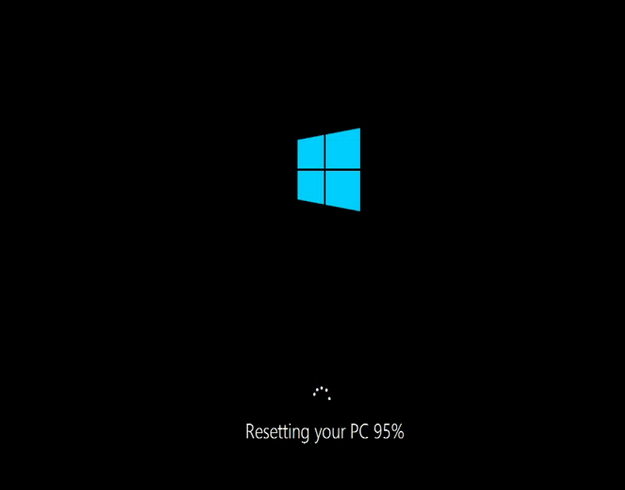 Once reset process is done, your PC is running as a new computer with all issues you had fixed.
Free Try Windows Password Recovery Tool
World's 1st Windows Password Recovery Software to Reset Windows Administrator & User Password.
Free Download
Free Download