It is not uncommon if you lost your vista password. But thankfully there are several methods to reset vista password, we are sharing some of good tips for resetting lost vista password.
If you forgot Vista admin password and have no other account with administrator rights, things can get tricky. Vista password reset tool can reset the Windows password for all Windows versions - that is, for Windows 7, Vista, Windows XP, Windows 2000, Windows Server 2003, and Windows Server 2008 R2. The tool we introduced here is not only for lost non-domain Windows password recovery, but also for resetting lost domain administrator passwords (Pro and later version).
Step 1. Free Download Windows Vista Password Resetter
Click here to free download this Vista lost password resetting tool (Standard version) and install it on any other PC.
Step 2. Create a Password Reset Disk
Insert a CD/DVD into CD ROM and start the program. Select "CD/DVD" from main interface and click "Burn" to burn password reset files onto the CD.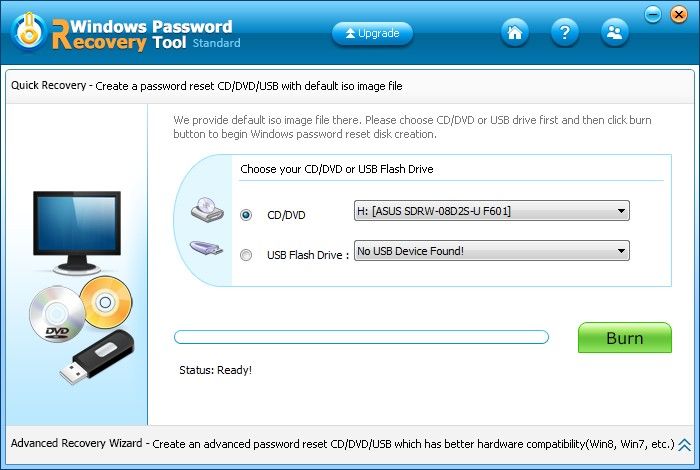 Step 3. Get into BIOS
Turn on the password lost vista computer and get into BIOS to set boot from CD/DVD. Usually, keeping pressing the Delete key provides access to the setup program during the boot process. Other BIOSes can use many different key combinations, including Esc, F1, F2, Ctrl+Esc, Alt+Esc, Ctrl+Alt+Esc.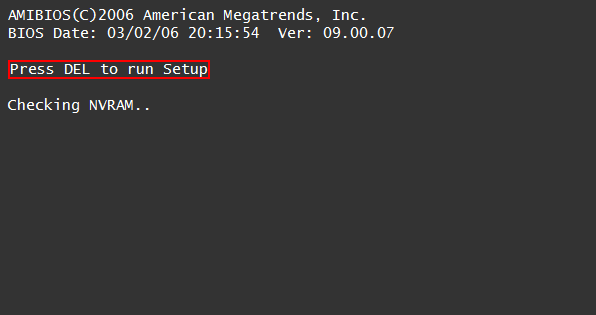 Step 4. Set BIOS to Boot from CD/DVD
Go to the boot menu and change bios setting to make it boot from CD/DVD or USB firstly. (Generally, the boot order can be changed using the + and - keys.)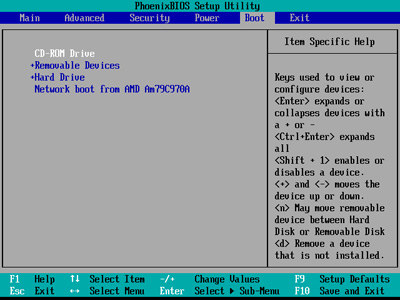 Step 5. Press F10 to save your changes, and restart computer.
Step 6. Start Resetting Vista Password
After restarting, Windows Password Recovery Tool will be launched automatically. You can follow the guidelines on program interface by clicking "Next".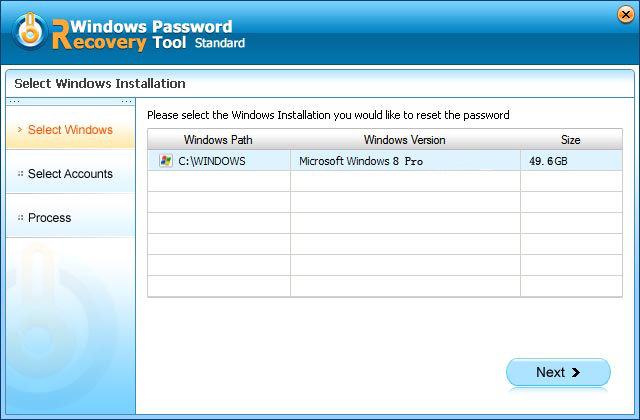 Step 7. Never Mind the Lost Password, it has been Reset
Done! Reboot your computer, let the lost Vista password go, and log into your Vista without a password.
Tip: All the above a talking about resetting Windows client editions, if your PC is running Windows Server, just download Windows Password Recovery Pro and later version.
Free Try Windows Password Recovery Tool
World's 1st Windows Password Recovery Software to Reset Windows Administrator & User Password.
Free Download
Free Download