Method 1: Try to Remember Forgotten PDF Password (Sometimes Useless)
It seems ridiculous to remember a password if you forgot Adobe Acrobat password. However, sometimes, it works. Before we jump into any high technique, try your hard set to remember what the PDF password may has been.
Most passwords, even complicated ones, are often inspired by the people, places and things in our personal and professional lives.
Could your forgotten PDF password have had anything to do with?
Your name? Your birthday?
The name of a friend or family member? Or her/his birthday?
A frequently dialed telephone number?
Your home or office address?
A pet's name?
A favorite food?
Something about your childhood?
A combination of any of the above?
Method 2: Use PDF Password Remover Software (100% Success)
If you've given it your best shot but that forgotten PDF password is still hiding somewhere in your mind, then it's time to try something a bit more technical. When you are searching "Forgot PDF 1.7 Password online" or "Forgot PDF Password free" on the Internet, the expert recommend third-party software which is safer and never leak out your information. PDF Password Cracker is a must-have program if you forgot Adobe PDF 1.6 password. It enables you to remove PDF owner password when you forgot PDF security password that is required to edit, copy and print.
You can retrieve forgotten PDF files in a few simple steps:
Step 1: Load PDF Files
Download, install and launch PDF Password Remover. On the main interface, click "Add PDF(s)" to import password-encrypted PDF files to this program. To save your time, this software allows you to import up to 200 PDF files.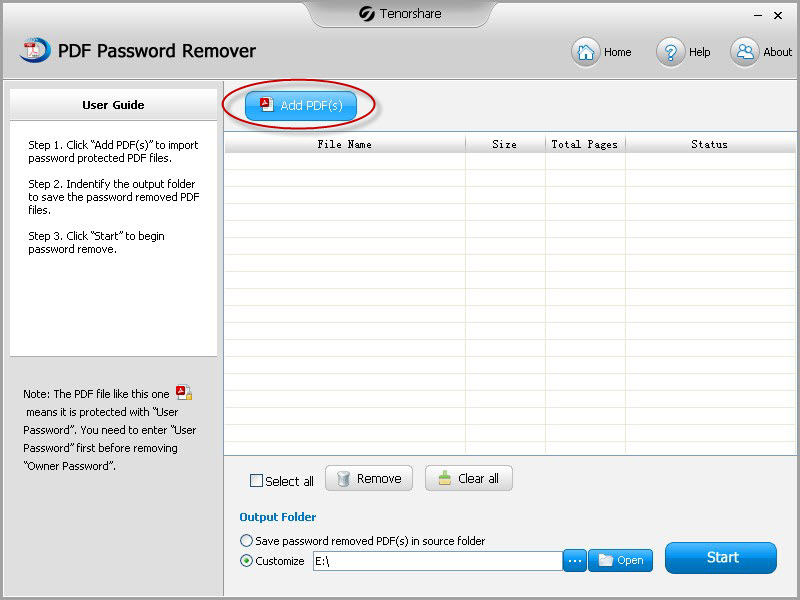 Step 2: Select the PDFs whose Password You have Forgotten
Then you will see all the files are listed with file name, size, pages and encrypted status displayed. Click "Select all". If you change your mind and don't need several files any more, uncheck them one by one.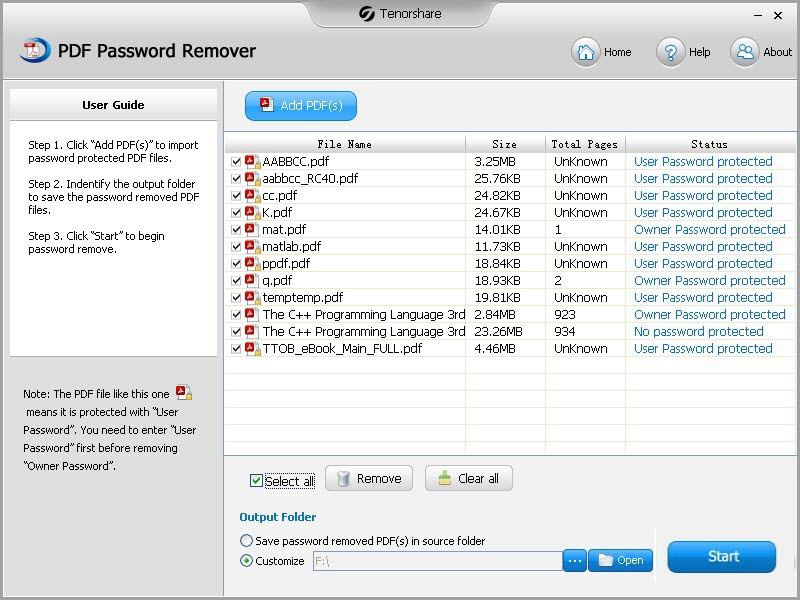 Step 3: Specify the Output Folder to Save the Decrypted PDFs
Click "Open" and select a location as the output folder. Or save the password-cracked PDF files in source folder.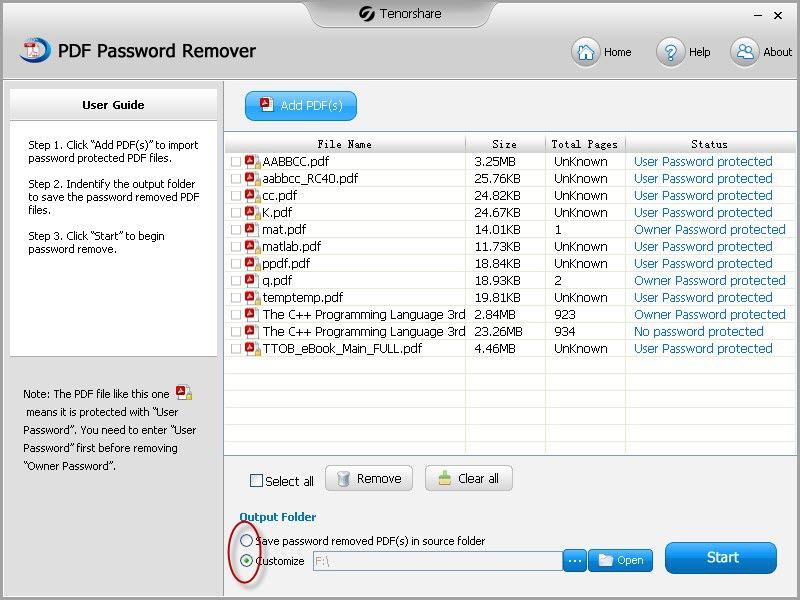 Step 4: Start to Recover Forgotten PDF Password
After everything is ready, hit "Start". It will spend you from several seconds to minutes to remove owner passwords depending on your computer performance and the complication of your passwords.
If this program shows there are open passwords that protect your PDF files, you should enter them firstly. If you don't have or forgot PDF password to open, try the advanced version of this PDF Password Remover – PDF Password Recovery that get back forgotten PDF user password and PDF owner password allowing full access to the PDF file: open, as well as edit, print and copy.