A Windows password recovery utility can help save a lot of troubles when you forgot or lost administrator password for Windows 7/8/10. However, with so many similar products, users find it hard to tell which one is the best. Below I will list top 3 Windows password cracker software in 2018 for your reference.
1. Windows Password Recovery Tool
Windows Password Recovery Tool is the most convenient software I have ever used to regain Windows login password. A common situation is that we don't always have a ready-made reset disk on hand when realizing the password is wrong. With Windows Password recovery tool, however, you don't have to worry about this problem as you can create one temporarily.
To sum up, only 3 steps are needed to recover your Windows 7/8/10 password:
1. Burn a password recovery disk with ISO images provided.
2. Boot your locked PC from the CD/DVD/USB drive.
3. Reset or remove user password.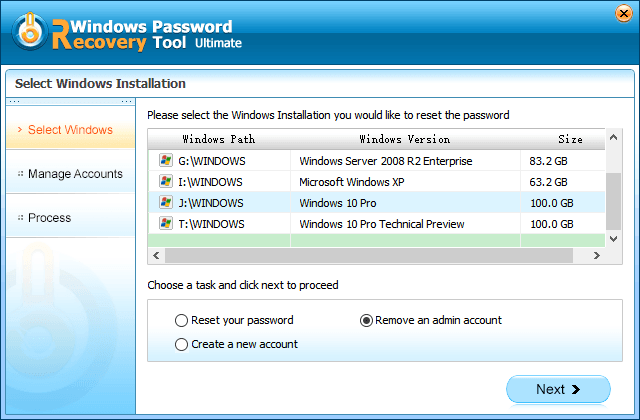 Free download Windows Password Recovery Tool and give it a try.
2. Ophcrack
Ophcrack is a totally open-source and free Windows password unlocker that can reset most passwords within a few minutes. The cracking principle may be a little bit difficult to understand for Windows beginners. Generally, it uses LM hashes or NT hashes through rainbow tablets.
Unlike Windows Password Recovery Tool, you need to download Ophcrack LiveCD ISO image separately for Windows XP/7. Make sure you are using the correct version or you cannot successfully bypass Windows password.
However, Ophcrack also has its limitations that it doesn't work well with recovering Windows 8/8.1/10 password, and supports with password no longer than 14 characters only.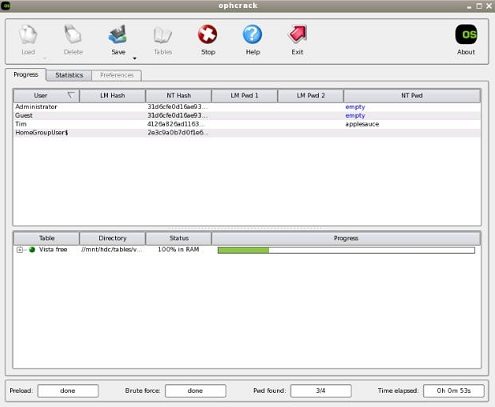 Also read: How to Recover Windows Password Free with Ophcrack LiveCD
3. Chntpw (Offline NT Password & Registry Editor)
Chntpw, also known as Offline NT Password & Registry Editor is another free Windows password cracking tools widely used by Windows XP/Vista/7/8/8.1. It resets local password by editing the SAM database where your password hashes are stored. It may be a little bit more difficult compared with above mentioned 2 Windows password reset tools, you are good to refer to below guide on how to use it.
Chntpw has not fully support with encrypted NTFS parturitions, username containing Unicode characters or Active Directory password. For newer version of Windows like Windows 10, you can only choose to blank the password instead of changing it.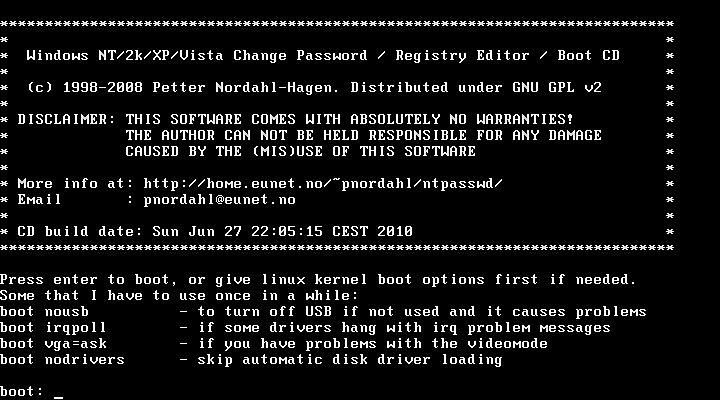 Also read: How to Free Reset Windows Password with Chntpw
Among these 3 software for Windows password recovery, I will strongly recommend you take Windows Password Recovery Tool into consideration as it supports from Windows XP to Windows 10, and from local password to domain user password.
Free Try Windows Password Recovery Tool
World's 1st Windows Password Recovery Software to Reset Windows Administrator & User Password.
Free Download
Free Download