Samsung is very good at bringing freshness to the consumer, and the Samsung Galaxy Grand is yet another telling example, it's by far the only dual SIM Android phone with a 5-inch screen, which bears a strong resemblance to the Note 2. It's both good and bad, on one hand, it can be easily mistaken for the Note 2 which could help attract much attention to it, on the other hand, it's bad, mostly because it may be not able to profit on the huge accessory ecosystem as much as the Note 2 enjoys. Now, let's take a close look the Samsung Galaxy Grand.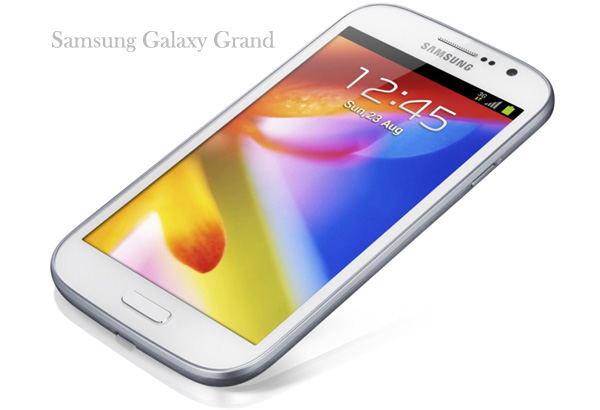 Samsung Galaxy Grand specifications
5-inch WVGA TFT display
1.2GHz dual-core processor
1GB RAM
8GB of internal storage (4GB available to the user), expandable up to 64GB
8-megapixel rear camera, 2-megapixel front camera
Android 4.1.2
2,100mAh battery
Dual-SIM (dual-active) option
Highs:
Good camera captures quality photographs and full HD video
Good battery life
Multitask available
Friendly design such as pop-up play, multi-view, smart stay
Lows:
Low resolution and lack of NFC
Samsung Galaxy Grand Price:
| | |
| --- | --- |
| Country | Price |
| USA | $800 |
| India | Rs44500 |
| Uk | £529 |
| Canada | $800CAD |
| Japan | 80,430 Yen |
| Dubai | 2950 United Arab Emirates Dirham |
Wrap up:
Samsung Galaxy Grand is a great choice for budget users, although with a low resolution, its upsides can largely make up for it, therefore, it's still not a bad investment. And if you want to pick a brand, resort to HTC Desire SV.
Adding one more thing, if there's any data loss to your phone or SD card because of manually or unpredictable reason, go to Data Recovery.