Microsoft has just released the long-awaited Surface Pro on February 9 in the US, and it is reported that it will soon be released in the UK.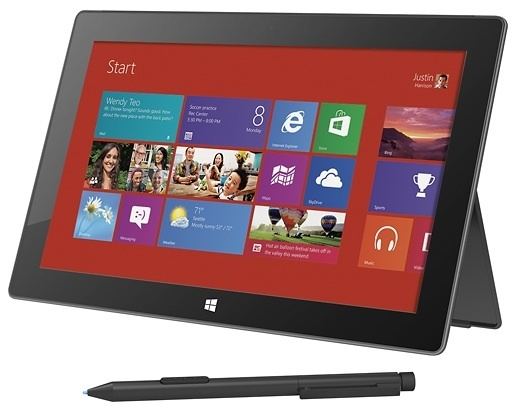 The Surface Pro tablet is built on the company's previously-released Surface RT design, creating a thicker and heavier device that swaps out the ARM-based processor and cut-down Windows RT operating system for a full Intel Core i5 chip. Surface Pro is installed With Windows 8 Pro, lending it more usability for consumers looking for a true tablet/laptop hybrid.
Additionally, the Surface Pro's inner workings come with a plethora of screws to handle, amounting to more than 90 pieces in total, according to iFixit. The website's chief information architect called this number "a tad crazy," with 23 screws needed just to hold the device's plastic bezel in place. The process of opening the tablet must be executed 100 percent correctly in order to avoid snapping cables surrounding the display's perimeter.
Despite issues with limited storage space, no bundled copy of Microsoft Office, and a lack of support for the stylus accessory combined with a last-minute delay, the Surface Pro has been popular enough to sell out of the 128GB model in the US shortly after launch. While there are some indications that the lack of stock was a result of production issues rather than popularity, it's still being taken as a good sign for the company.
With the US stock situation, however, the international launch of the Surface Pro has been held up in the air. Promising more information "in the coming months", Microsoft has refused to be drawn on when the device will become available outside the US - but indications are good it will be sooner, rather than later.
Surface Pro Price
Surface Pro prices start at $899 for the 64GB model and jump to $999 for the 128GB version. It's a premium that many may be willing to pay. It is a little higher than the 128GB iPad Mini which carry a price tag of $799 for the WiFi-only model and $929 for a version with 4G Long-Term Evolution (LTE) technology. However with Windows 8 Pro pre-installed, many would think that Surface Pro just worth the price.
Free Try Windows Password Recovery Tool
World's 1st Windows Password Recovery Software to Reset Windows Administrator & User Password.
Free Download
Free Download