Rumors related to Apple are always the focus of our attention. Now the rumors have that Apple might launch iRadio this summer. A Report from the Verge claimed that iRadio, a music streaming service set to rival the likes of Spotify and Pandora, is gearing up for a summer launch.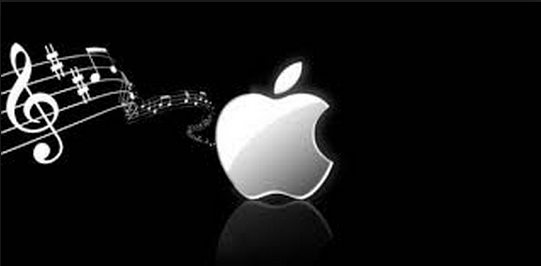 The widespread news that Apple will roll out a cheaper version of the iPhone for China and other emerging markets in the second half of 2013 has caused much shock among many investors.
Apple wants to launch iRadio to build its own streaming service. There is no doubt that Apple is still dominating the digital download business, with eight out of ten digital music buyers getting their tracks from iTunes in the fourth quarter of 2012. In order to main its leadership and keep its digital download biz healthy, Apple is going to release its own streaming service – iRadio.
This streaming service – iRadio will be the savior of music business. As the disc sales continue to fall (down 13 percent last year according to Nielsen SoundScan and Nielsen BDS) and digital track sales are up (just over 5 percent compared to the last year), most of use are relying on streaming services to rock on.
Moreover, it is said that talks between Apple and leading music labels such ad Universal and Warner had taken significant steps forward recently. Thus the possibility of releasing iRadio this summer is very high.
According to a recent New York Post report, the Cupertino Company is pushing for a deal that would result in it paying 6 cents per 100 song streams. Pandora is reportedly paying 12 cents for the same number of song streams, while Spotify is said to be paying around 35 cents. These various leaks are all designed to influence negotiations currently underway.
In fact, not only Apple is working on it stream service, many other major players will also come to this market. It is said that Google is working on its own service. Now the company can drag that it has the world's most popular smart phone platform, thus it has the advantage in the mobile marketplace.
Now Apple mainly faced two problems, one is cutting deals with record labels, another is reaching listeners. And the latter is bigger because it cannot do that on its own. It is not about computers and iPods, it's about cars. "Fifty percent of all radio listening is in the car today," notes TuneIn CEO John Donham. And nearly every automaker in the world has connected its cars to online streaming music services, from Aha to Pandora, Porsche to Ford. Getting a music app into a car, however, is not so easy.
After all, we still look forward Apple's release of its own streaming service – iRadio. And for more Apple news, you can turn directly here.