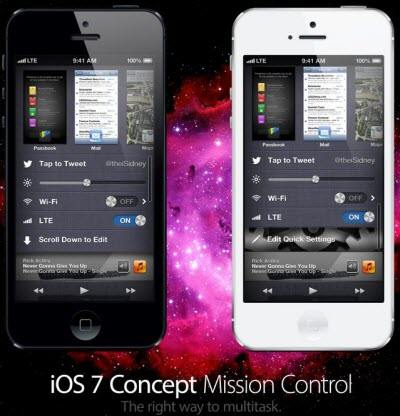 It is reported that Apple's next release, iOS 7, is to be delayed. Due to the complete overhaul of the interface and core apps, Apple now is figuring out these issues of the iOS 7. Rumor also goes around that the internal deadlines for submitting features to be tested have been set later than past releases. Therefore, Apple is pushing to compile enough of the platform which has been installed on the new iPhone, iPad and iPod touch models.
It is said that users would better enjoy Apple devices with this new iOS 7, such as the coming iPhone 5S, iPhone 6, etc. Anyway, to update iPhone devices, iPad and iPod touch models to this new iOS 7 or other iOS versions, you may experience data loss, such as losing contacts, photos, SMS, call history, etc. Try iPhone Data Recovery if you want to recover the lost data.
It is also reported that the upcoming iOS 7 platform will sport an entirely new design, breaking away from the glossy sea of apps that first began to flow on the original iPhone back several years ago. The new interface of the iOS 7, codenamed "Innsbruck", will be "very, very flat" like Windows Phone 8. All gloss, shine and "skeuomorphism" will be ripped out, which means that icons will not have any shadows, reflections and heavy textures.
Some other sources point out that the new interface exactly easier than the earlier releases. The core apps and system fundamentals like the Lock and Home screens will mostly operate in a similar fashion to how they perform on devices sporting iOS v6.1.3 and earlier. iOS 7 will supposedly include an all-new icon set for Apple's native apps, newly designed tool bars, tab bars, and other fundamental interface features.
There is also speculation that the colorful WWDC (Worldwide Developers Conference) 2013 logo points to be new iOS 7 design, sporting a flat layout, lightweight modern text and other elements. The Game Center icon and interface materials will even be just a colorful, shedding the ugly and brown casino-like design.
Sources state that software engineers in Apple are racing to get iOS 7 done and Apple has pulled staff from the Mac team to help the iOS team get the job done just like the similar move with the first version of iOS back in 2007. It is also been said that many bigger shifts in change to services like email likely won't launch with iOS 7, but will be introduced in future releases.