You may already be used to startup Samsung laptop normally, and when it comes to unexpected errors, such as your Samsung laptop cannot boot past Samsung logo, or stuck on black screen on restart, you may feel overwhelmed and don't what to do next. Don't feel panic, here we have concluded 5 common Samsung laptop issues on boot as well as corresponding solutions.
1. Forgot Password on Samsung Laptop
One of the most heard problems is that user lost Samsung Windows laptop password and thus could not bypass login screen. This can actually be easily solved with some third-party password recovery tool like Windows Password Recovery Tool. Instead of trying each possible way to reset Windows user password on Samsung PC, you can save a lot time and trouble with it.
Supporting with Windows 10/8/8.1/7/XP, Windows Password Recovery Tool not only allows users to remove admin password, but also to create a new account for logging in the locked laptop. Only 3 steps needed.
1. Get this handy tool installed on another computer and insert an external drive to burn reset disk.
2. Plug the created password recovery disk to your Samsung laptop and press F12 repeatedly on startup to enter Boot Menu. Choose to boot from disk.
3. You Samsung laptop will load Windows Password Recovery Tool then, where you are free to decide to recover the password or reset it.
After that, you can reboot your Samsung laptop, and this time, you won't be bothered by forgotten password.
2. Samsung Takes Forever to Turn on or Shut Down
Over time, your Samsung laptop will be filled with programs, files, cached logs and so on. It's normal to see your Samsung laptop runs slow. Below are some suggestions for your reference if you cannot bear slow startup and performance.  
Ÿ Regularly clean the dust
Dust in your laptop can cause the computer components age faster and make the hardware run sluggishly. It's always recommended to clean the dust regularly to keep good performance.
Ÿ Disable unnecessary startup programs and services
Press Windows + R keys simultaneously and enter msconfig to access System Configuration. Disable unnecessary programs under Startup option.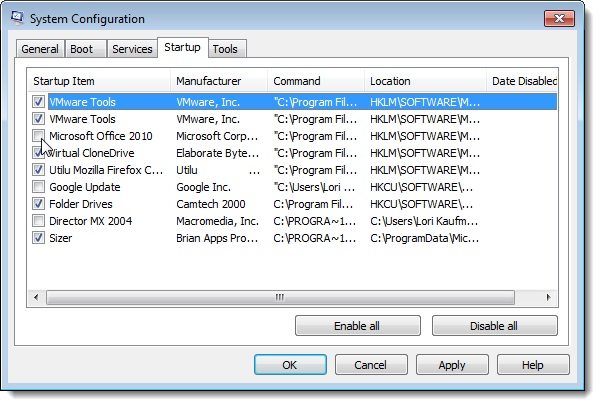 Run disk cleanup
Taking Drive C for example, right click to choose Properties and click Disk Cleanup. Check the files you don't need any more and delete them. Also, it's not encouraged to saved installed program to Drive C.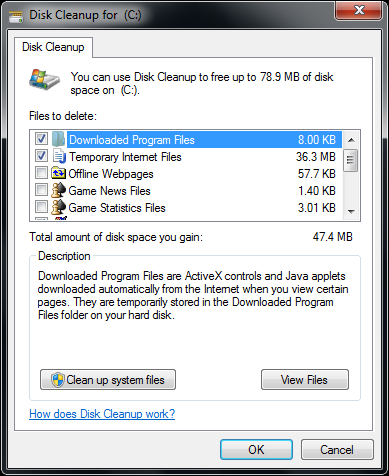 If no significant improvements can be seen with above methods, you might as well try Windows Care Genius to speed up Samsung laptop and clean up system thoroughly.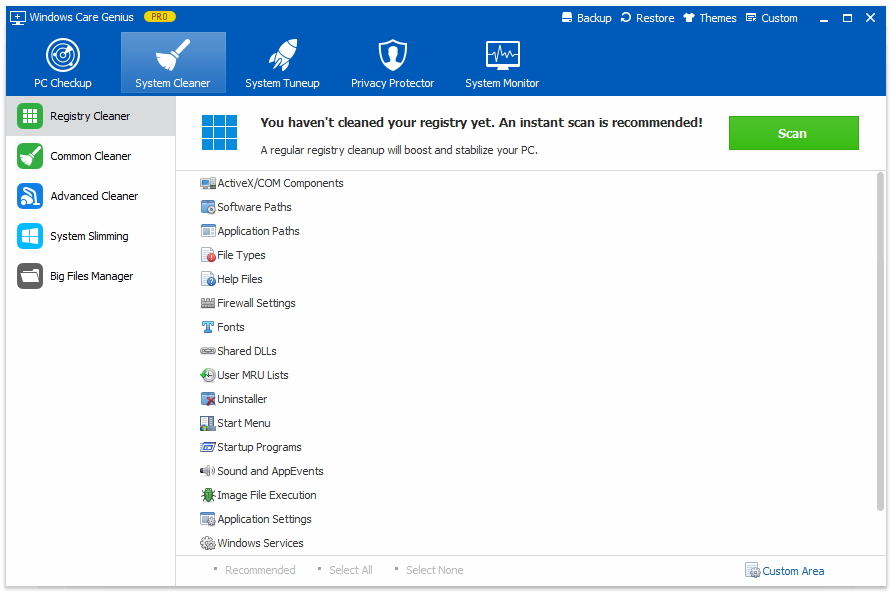 3. Samsung Laptop Stuck at Boot Screen
Some users replied that their Samsung computer won't leave Samsung logo screen and load up Windows system. This is mainly caused by hardware. Before taking underneath suggestions, you can eject any external hard drive if there is and reboot the machine to see whether you can fix it. If not, there are two ways to adopt.
Reinstall Windows
Create an installation disk with Windows ISO and press F12 on startup to boot from the disk drive. Follow the easy-to-understand instructions to reinstall Windows.
ŸCheck hardware situation
Enter BIOS and check whether it can detect hardware information under SysInfo tab. Should you can see all hardware info, try to use the hard disk test software to see if there are bad tracks. Or you will need to reinstall or repair the hardware.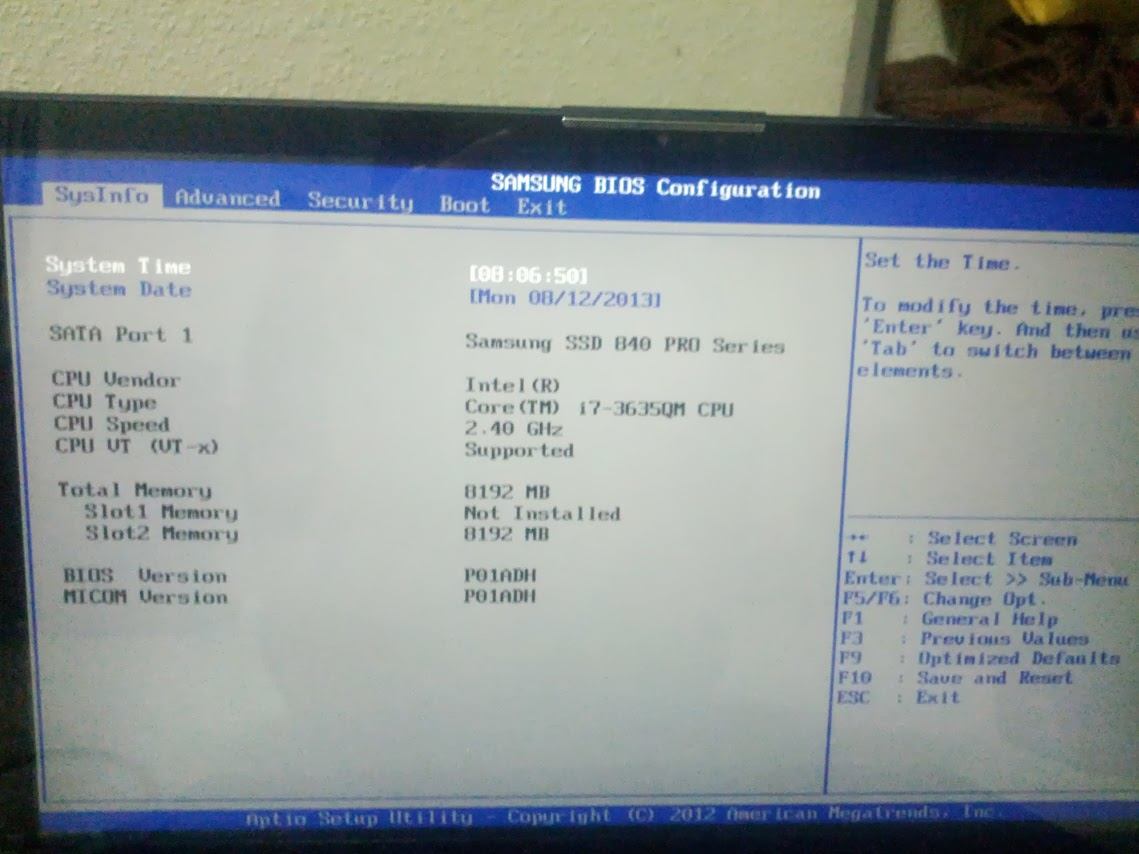 4. Samsung Laptop Overheats and Fan is Making Noise
Samsung laptop overheating problems is often discussed among users. Generally, when the machine temperature goes too high, the risk of damaging internal components will increase, and your laptop may shut down suddenly for self protection. To solve this problem, you can do below things.
Clean up the dust and fluff
Clean the CPU fan, graphics card fan as well as other component fans you might have. This requires opening your laptop and disassembling related parts. If you are not computer expert, take it to local repair store.
ŸEnd task and process
Press Ctrl + Shift + ESC to open Task Manager. Select the program and process to force quit.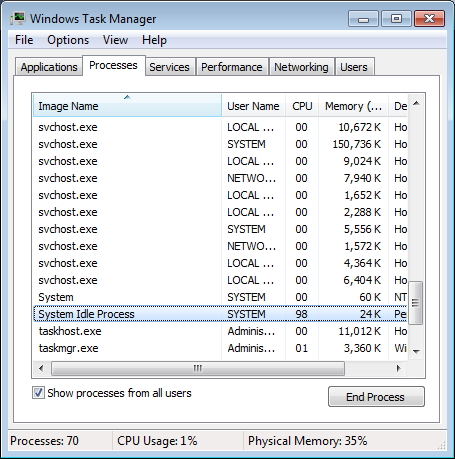 Adjust power plan
If you are using High performance and notice Samsung is overheating, don't hesitated to change the power plan to Balanced or even Power saver mode.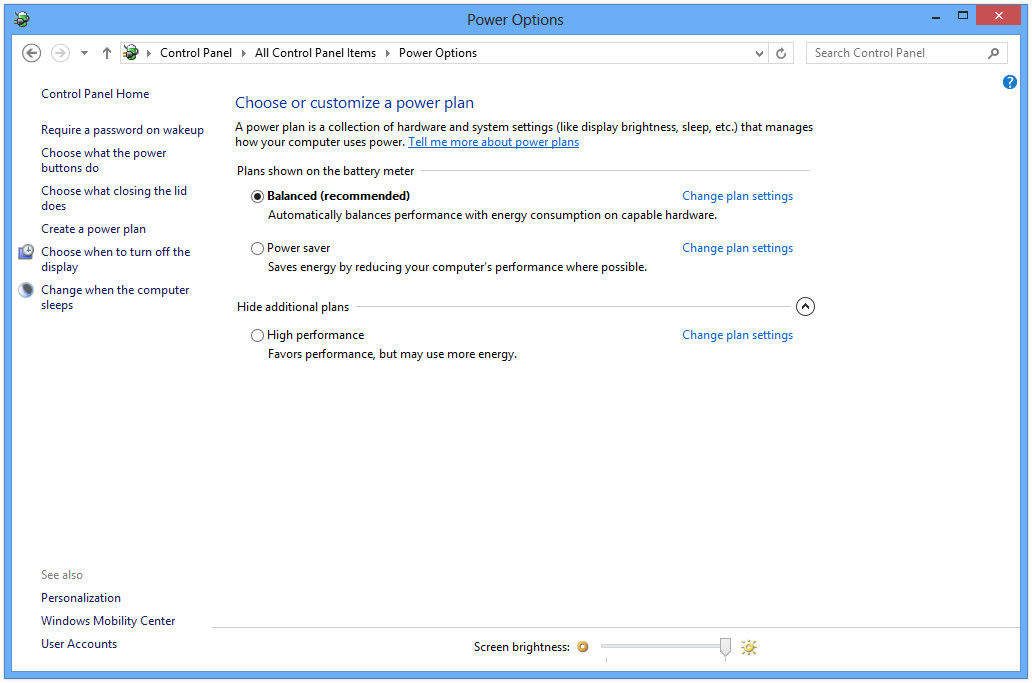 Ÿ Use a laptop cooler
Except for all these, you can also user physical method like using a laptop cooler to cool down Samsung laptop.
5. Samsung Black Screen on Restart
If your PC stuck on black screen when try to restart it, both software and hardware can lead to this. You can take following troubleshooting methods or use Windows Boot Genius to get this error easily settled.
1. Check power connection, laptop monitor, CPU fan, Graphics and memory card accordingly. If nothing goes wrong, it might be the software issue.
2. Run system scanning to see whether there are viruses and malware. Delete them in time.
3. Reduce hardware acceleration in Control Panel > Display > Change Display Settings > Advanced setting > Troubleshoot.
4. Reinstall Windows system on your Samsung Laptop.
If you need further guidance, please refer to How to Fix Black Screen of Death for Windows 10/8.1/8/7 /Vista/XP for more details.
Summary
This article does not cover all Samsung laptop boot issues and if you have other troubles with your Windows 10/8/8.1/8/7 PC, don't hesitate to leave a message below and we will get back to you as soon as possible.
Free Try Windows Password Recovery Tool
World's 1st Windows Password Recovery Software to Reset Windows Administrator & User Password.
Free Download
Free Download