While you are running programs or simply surfing the internet with Windows XP computer or laptop, it freezes and becomes motionless. You are unable to do anything but turn it off. Or sometimes, Windows XP just get past the Windows logo that shows it's booting and then freezes on the black screen. Have you ever encounter such scenario during the process of using Windows XP? Are there any tools or clue about how to fix Windows XP freezes issues?
Windows XP freezes on startup can be caused by many reasons. For example, insufficient memory, program incompatible, virus or malware, corrupted file system, and so on. It is incredibly easy to solve the issue if it is software or memory related issue. You can delete some data or move data from the main drive to other external drive and defrag the internal drive. For incompatible software, you can stop it by accessing Event Viewer Window. Find those marked with a red stop sign, end running them or uninstall them directly. If Windows XP freezes on boot related by malware or virus, you are suggested to use anti-virus program to erase viruses.
However, in most cases, Windows XP freezes up is generally related to a corrupted operating system. And you can't fix them manually. You are required to use special tool to repair it.
To repair Windows XP freezes after login problem, you need to perform Windows restore. But it is not a good option if you have no Windows recovery CD in your hand. Luckily, there are other options for you. Windows Boot Genius is the top awarded Windows XP operating system repair software. It can simply create a repair CD/DVD or USB drive to repair corrupted operating system and enable you to access Windows XP normally.
Buy Now
How to Stop Windows XP from Freezing Up?
Step 1. Make a Bootable CD/DVD or USB with a Simple Click
Download Windows XP freezes Fix program and install it in any accessible Windows computer. Run the program, you will see the interface as below. Insert a blank CD/DVD or USB drive to the computer, and then follow the tutorial in the interface to burn a bootable CD/DVD or USB drive.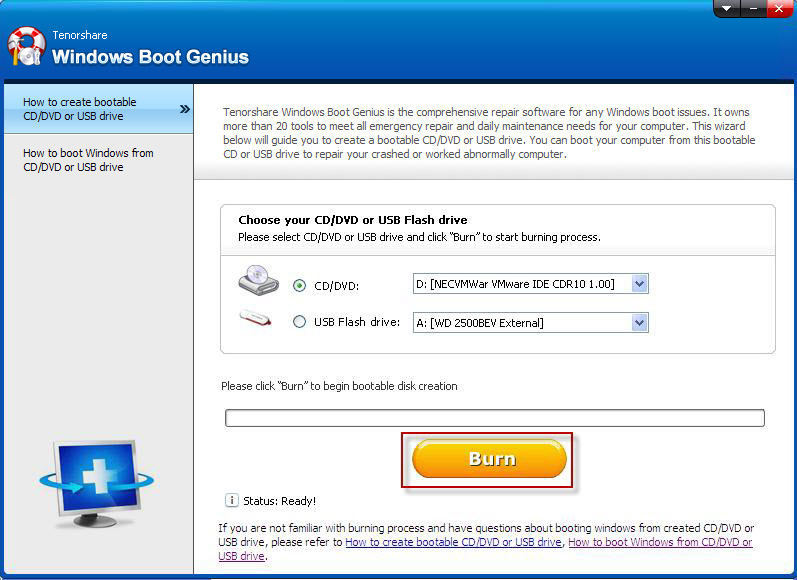 Step 2. Set Freezing Windows XP Computer to boot from CD/DVD or USB Drive
Insert the newly burned CD/DVD or USB drive to the freezing computer, press F12, or Delete to go to BIOS SETUP UTILITY center and make you computer to boot from CD/DVD or USB instead of internal drive. (Take boot from USB drive for instance)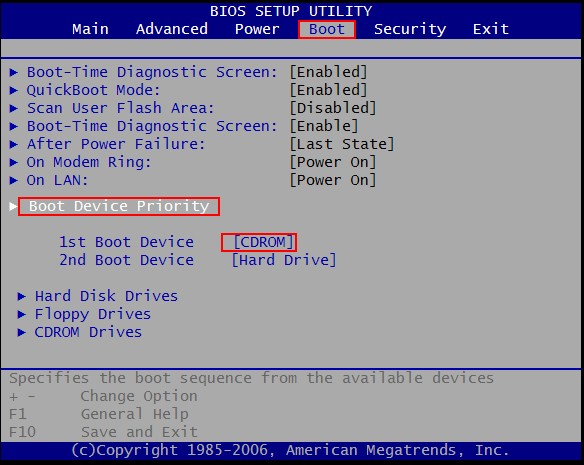 Step 3. Fix Windows XP Freezes up Problems
When you successfully get into the system, you will see Windows Boot Genius icon. Click it to launch the program. In the Home screen, select Windows Rescue menu. Here will find various Windows repair tools. Please go to Solution Center and fix Windows XP issues under the guide step by step.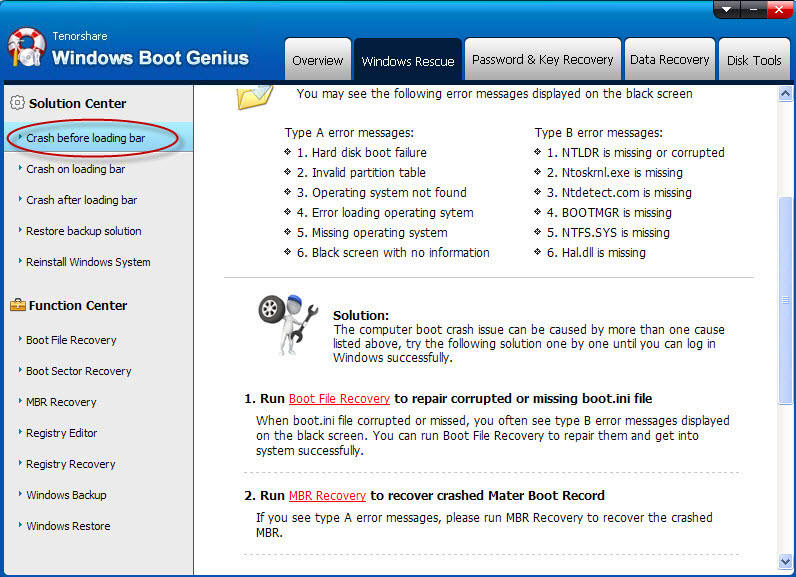 Isn't it amazing? No need to reinstall the operating system again. It really saves a great number of time and money. Nevertheless, if Windows XP freezes on startup or or shutdown is related with hardware failure, there is no software helps other than ask the help of computer repair service!