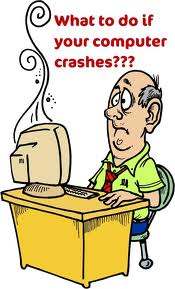 Windows crashes after update to Windows 10? Windows keeps crashing every time when you are going to delete a file you downloaded or launch a program? More seriously, Windows crashes before it starts up. We all know that machine crash, but why? What makes the machine crash? Are there any good method can you use it defend yourself?
Why does Windows Crashes?
To reduce the chance of crash and a series of loss that caused by it, you need to understand what makes your machine crash. Faulty hardware is one of the main reasons of crash. However, it is not so common these days for the excellent technology. Other reasons like overheating, incompatible software, virus, bad memory or motherboard, BIOS settings, incorrect or corrupt drives, etc. also can cause Windows crash. Among all those reasons, there is a 99% chance that it is due to corrupt Registry.
Buy Now
How to Fix Crashed Windows 10/8.1/8/7/XP/Vista?
When systems crashed, your first objective is to get it up and running. The tool introduced below tells you how to fix Windows crash screen step by step.
Step 1. Make a Bootable CD/DVD or USB Drive
Download Windows crased repair software and install it in Windows computer. Launch the program after successful installation and follow the stated guide in the interface to burn a bootable CD/DVD or USB drive.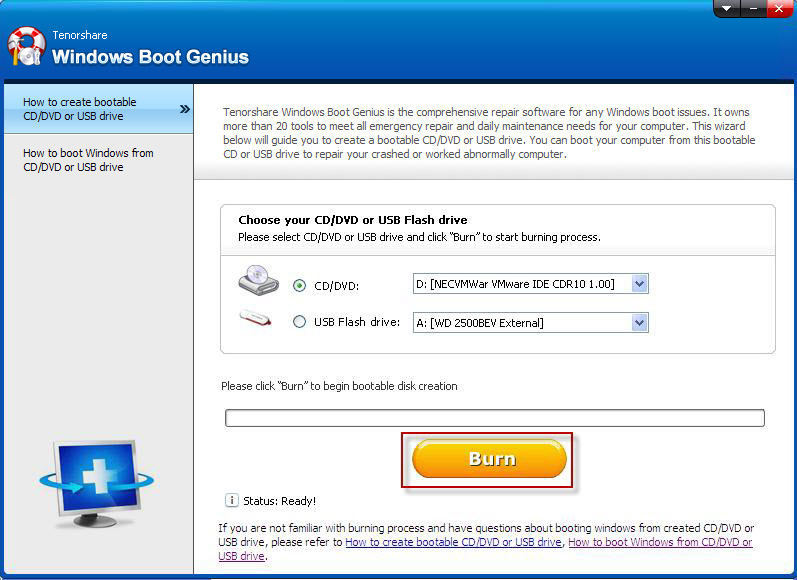 Step 2. Boot Crashed Windows Computer from CD/DVD or USB drive
Insert the CD/DVD or USB drive (Take USB drive for instance) to the crashed computer. Restart your computer, before Windows start up screen appears, press F12 or Delete button to go to BIOS Setting Utility. Here please choose USB drive as the first boot device.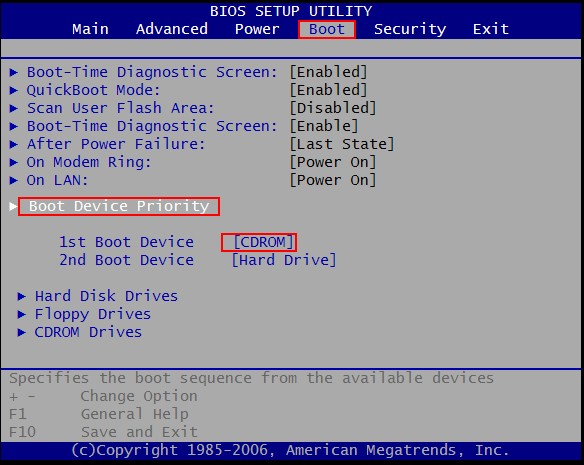 Step 3. Fix Crashed Windows
When you successfully boot from USB drive and get into the system, Click Windows Boot Genius icon to run the program. In the home screen, please select Windows Rescue mode and go to solution center. You can choose the proper option according to your scenario and follow the tutorial in the right to fix the issue.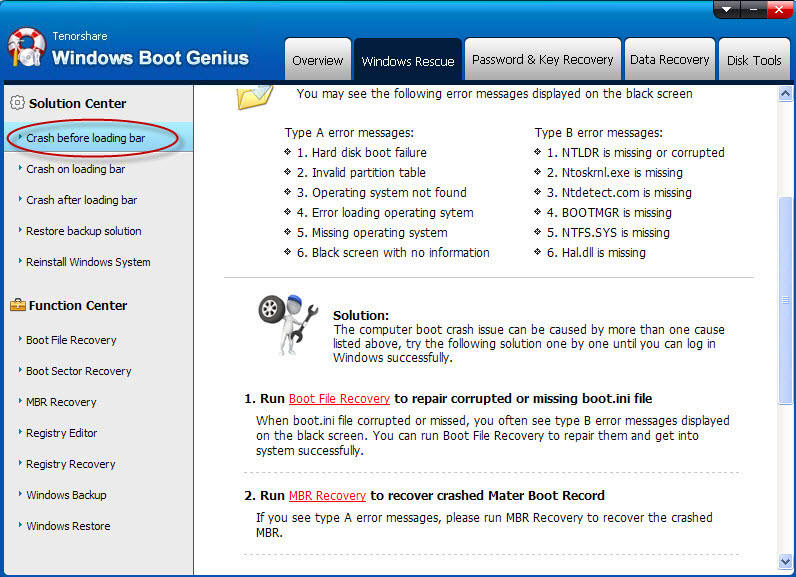 4 Ways to Prevent Windows from Crashing

Timely treatment is crucial. But regular and professional maintenance is also important for it reduces the possibility of crash and helps you improve the performance of the computer.
1. Stop loading all programs at the same time while they are not needed. Every application uses memory and system resources. While all applications run all at the same time, the operating system will run out of resource and then crash. Therefore, don't run all programs at the same time.
2. Enlarge memory. In general, the more RAM the computer, the more you can do and the more stable and fast the system will be. If you have enough money, you are highly recommended to get more memory.
3. Get rid of viruses. Some viruses will hack the operating system and make the computer crash. Check your system now and then and remove those potential virus related program completely.
4. Look for problems at any time. Don't look for issues until the crash show up. Run some diagnostics to check the system at all time. Common checking utilities include Norton, ScanDisk, etc.

If you are encountering Windows crash blue screen, try Windows Boot Genius to fix Windows crash instantly. It's super easy.