Windows Vista is disgusted by users date from it released: Its bloat, slowness, hardware and software incompatibilities, high cost, confusing versions, security fumbles, and the worst: instability. You may work everything fine on your PC, but suddenly blue screen appears with cryptic message saying Windows has encounter an error and must shut down. So what to do when your computer got the "Blue Screen of Death"?
For some people, Windows Vista Blue Screen means that the computer can't work any longer and should be replaced, or be taken into a shop to be repaired. Well, I'm writing this article to give you another option! Fix it yourself, spend less money, save a lot of time.
Windows Boot Genius is the right tool you can utilize. It is designed for Windows Vista users to fix Vista Blue Screen in any scenario: Vista blue screen on startup, Vista blue screen after login, Vista Blue screen on shutdown, and etc. Only with several clicks, you can repair your Window Vista and turn it to working condition. No need reinstallation at all.
Well, following are the detailed guide on how to fix Window Vista Blue Screen.
Buy Now
How to Troubleshoot Windows Vista Blue Screen of Death?
Step 1: Create a Boot Disk
To fix Vista blue screen, you need to create a bootable disk firstly. Here you need to utilize another computer that can boot up. Insert a CD/DVD or a USB flash drive into this computer, and then install and launch Windows Boot Genius. This software specifies all options for you, what you only need to do is to click "Burn" button on the main interface.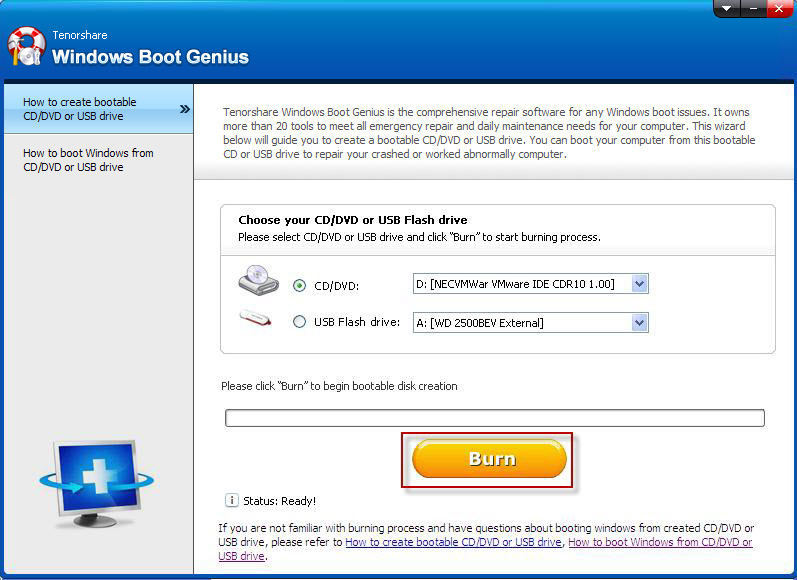 Step 2: Boot Computer from CD/DVD/USB
The following steps are operated on the Windows Vista computer with blue screen. Insert the boot CD/DVD or USB you burned just now. Press F12 to get into the Boot Menu. Set CD/DVD or USB as your first boot device. Press F10 to save the settings and computer will reboot from CD/DVD/USB.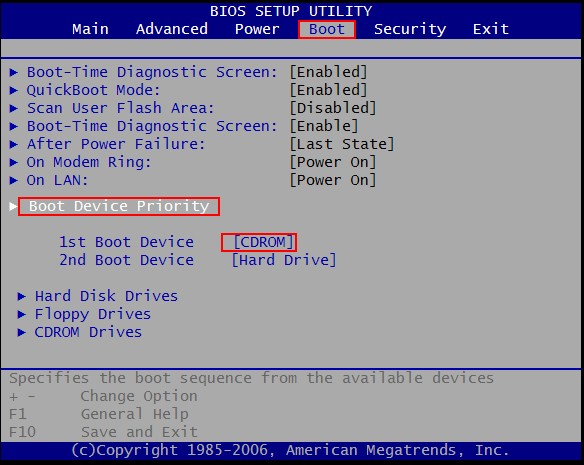 Step 3: Back up before Windows Vista Blue Screen Fix
After it fully loads, you will get the interface of Windows Boot Genius under WinPE system. It is highly recommended backing up Windows Vista system before fixing Vista blue screen error. Select "Windows Rescue" and then "Windows Backup", and then follow the wizard to backup data in Windows Vista.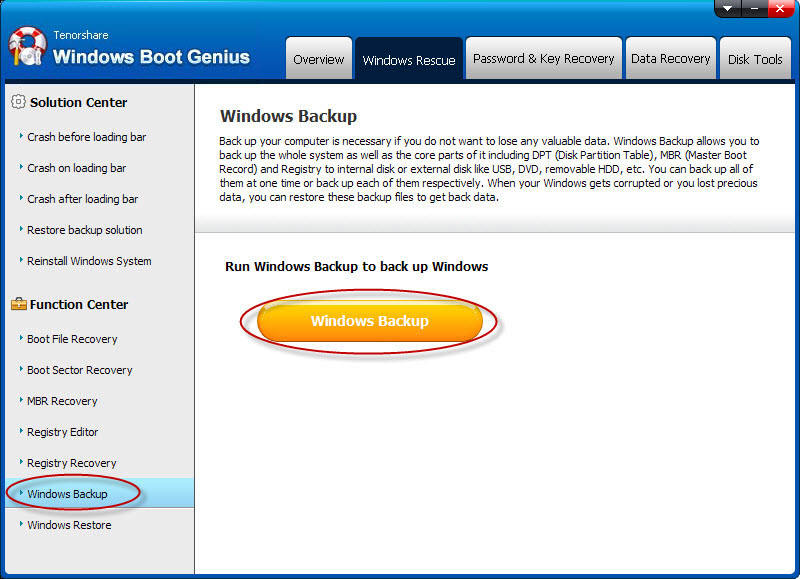 Step 4: Fix Blue Screen on Windows Vista
According to the symptoms of Vista blue screen, choose the solution in "Solution Center". For example: select "Crash before Loading Bar" if your computer gets Vista blue screen on boot. Under this solution, several small utilities are ready for help. Try them one by one until your computer works normally.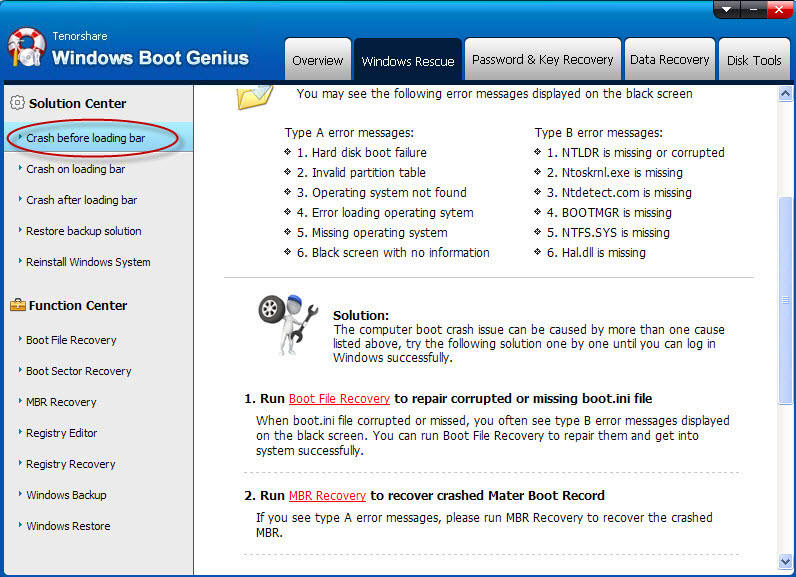 Then eject Windows Vista blue screen fix disk, restart your computer, it will works as normal now. If not, repeat Step 4 to fix Windows Vista blue screen again. Next time, you get a Vista BSOD, you'll be able to use this method to fix it.