You press "Power" on your Windows XP computer, the screen is black! What a damn Windows XP black screen with cursor! You see that the computer has power but besides that nothing is happening. It is impossible to work and get anything down, as you literally can't see what you're doing. Before sobbing, you are told that there is a good chance you can get out of this situation quickly and without any effort.
In fact, Windows XP black screen is not as serious as Windows XP blue screen of death. It has relatively easy fixes. Troubleshooting Windows XP black screen properly with a piece of software could save you the time needed. One of our recommendations is Windows Boot Genius. It is an easy-to-operate program that will fix almost all cause we have seen of Windows XP black screen error, as well as other booting issues in other Windows systems.
Windows XP fails to load and there are no error messages to indicate the reason. Well, let's take a look at the cause of Windows XP black screen error.
Buy Now
Cause of Windows XP Black Screen
XP boots to black screen due to one or more cause as below:
Cause 1: You have a CD, a DVD or a floppy disk connected to your computer when you boot up the computer.
Cause 2: XP black screen occurs if one or more of the following elements are corrupted or missing and will not load during the boot sequence of the computer:

Master boot record
Partition tables
Boot sector
NTLDR file
How to Fix Windows XP Black Screen of Death?
Step 1: Create a Bootable Disk
Sometimes, Windows XP boots to black screen before you can login into Windows system. To get started, burn a boot disk firstly. Prepare a blank CD/DVD or a writable USB flash drive in hand. Insert it into your computer. Run Windows Boot Genius and select the device you inserted. Click "Burn" to begin to burn a boot disk.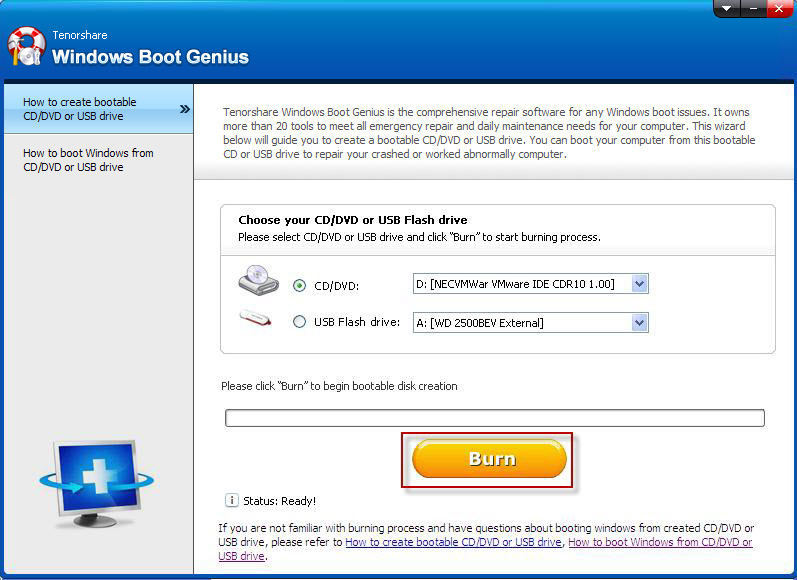 Step 2: Boot Windows XP from CD/DVD/USB
Then turn to the Windows XP computer that gets a black screen. Boot it and press F12 to get into BIOS setting, choose CD or USB as the first boot device. Press F10 to save. Then it will reboot automatically and attempt to boot from CD or USB.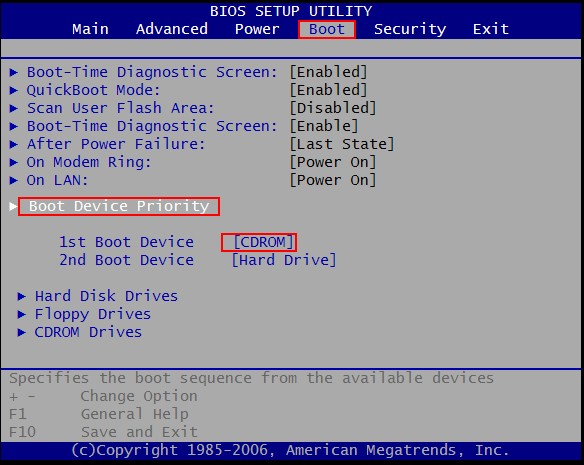 Step 3: Repair Windows XP Black Screen Error
After fully loads the Windows system, launch Windows Boot Genius under WinPE. To be cautious, you are recommended to backup Windows XP before you start to fix Windows XP black screen. Go to Windows Rescue" and then "Windows Backup", follow the wizard to do the rest.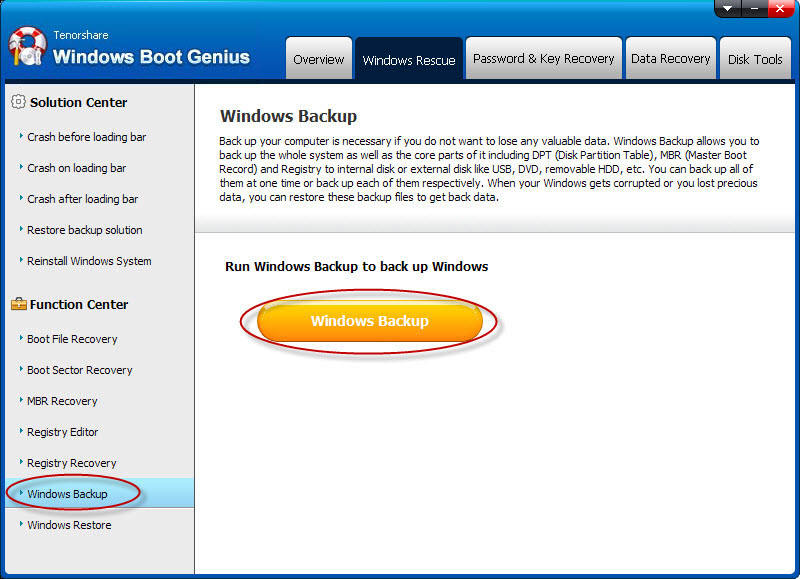 Here are steps for Windows XP black screen fix: choose "Solution Center" tab. Here you can view the symptom of your computer when Windows XP gets black screen, the cause of this problem and the solutions. As there may be various reasons why Windows XP gets black screen, there are 4 tools provided. You can try them one by one till your Windows XP works well. You only need to follow the instructions on the interface to proceed. (For advanced users, go to "Function Center" to select the tools you need).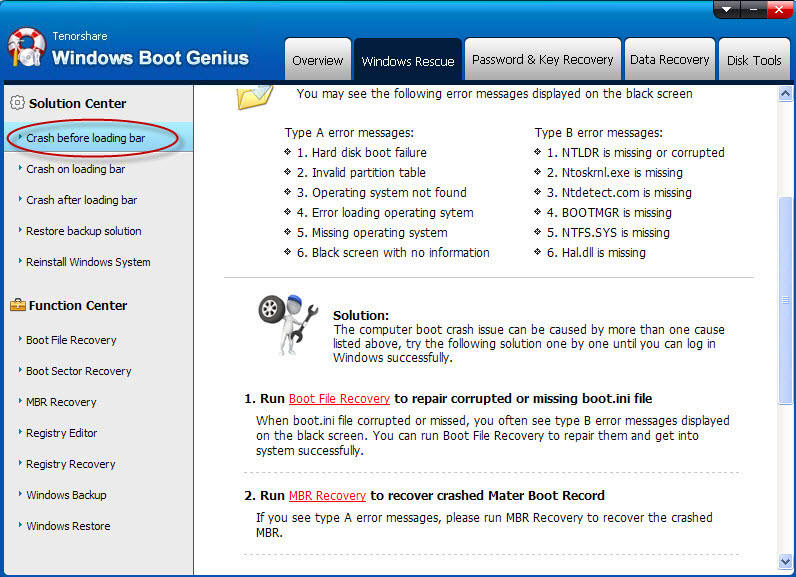 After Windows XP works normally, take out of this Windows XP black screen fix tool.