As its name implies, a Windows boot disk serves as a bootable device for your computer. It, in some scenario, could be used to repair the damaged OS when your computer is malfunctioning beyond repair, or when spyware or a virus has infected it to the point that the system is no longer a practical option. While, may PC manufacturers include a Windows boot disc, some don't, and even if yours did, it is possible you've lost the disc. So it is a good idea to craft one yourself, just in case your Windows does run into problems.
Windows Boot Genius, a Windows 7 boot disk, allows you to boot, or start up operating system, directly from the disk itself rather than the computer hard drive. This type of disk can allow you to perform any number of troubleshooting or maintenance tasks that may be related to your hard drive, in the event that your hard drive does not allow you to boot the operating system in the traditional way.
It also can be used as Windows XP boot disk, Windows 8 boot disk and Vista boot disk.
Use the easy steps below to create windows 7 boot disk USB/CD/DVD with a minimum of fuss.
Buy Now
Step 1: Create a Windows 7 Boot Disc
Make sure your CD (or DVD, USB) is blank or writable. Insert the CD into your computer (If your computer is out of working condition, use another one). Download Windows Boot Genius, install and run it. You are able to burn a Bootable ISO Image of Entire Windows 7 install by clicking"Burn"on the main interface. After a while, a Windows 7 boot disc is created.
If you just want to make a boot disk to have on hand in case the Windows boot fails, you can stop in this step. If you are confronting a computer boot issue, go ahead.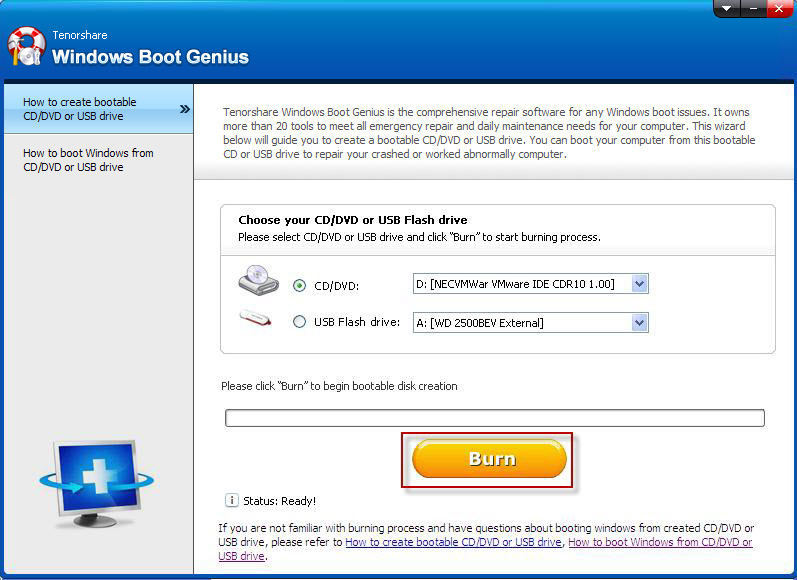 Step 2: Boot Your Computer from Boot Disk
Insert the boot disc you burned in Step 2 to your computer. To bypass hard drive, you need to change the boot order to set the CD or USB as the first boot device. Enter into BIOS for settings and Press F10 to save. Your computer will automatically reboot and access to CD.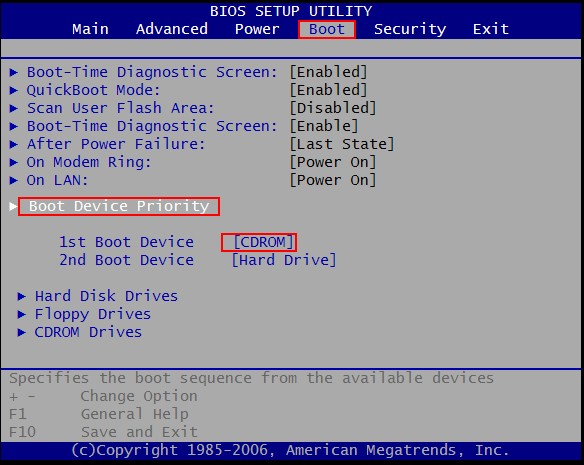 Step 3: Troubleshoot System Errors
Wait until you load to the system successfully, and it will take you about half a minute. Select "Windows Rescue"and then go to "Solution Center". This software provides several different Windows crash solutions with detailed symptoms descriptions. Under each solution, there are related Windows rescue tools. Choose the solution that is right describing the issue that your computer encounters and go to fix it.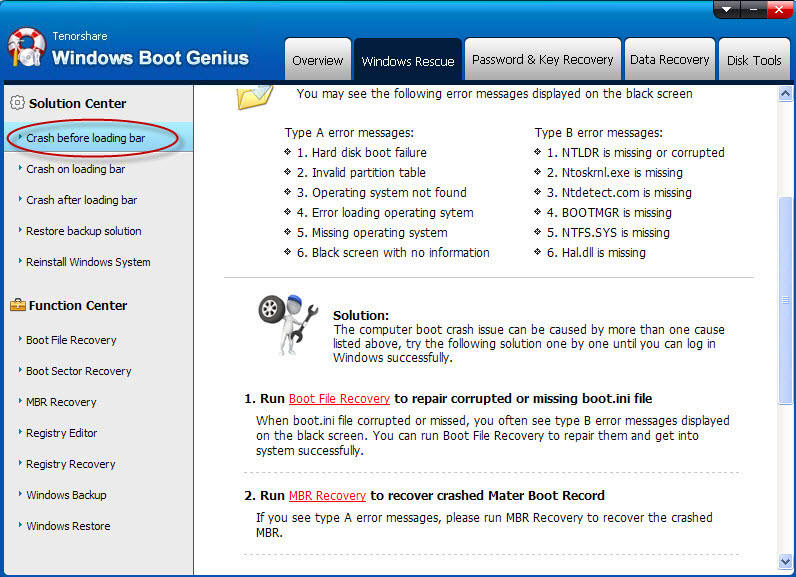 A Windows boot disk is a must-have tool allows you to boot to the Windows operating system if your boot files are damaged from a virus or accidentally deleted without reinstalling system. Therefore, let's create a system boot disk right now.