Situation
I was just about to use Driver Easy (Version 5.1.1.7383) to update drivers so that my computer could run quickly and smoothly without crashing so many times. All went on well until the"Unable to connect to the remote server" message popped out during scanning. What am I supposed to do?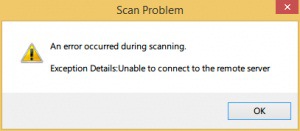 Causes and Solutions for "Unable to Connect to the Remote Server" Error
Usually, the causes of "Unable to connect to the remote server" error in Driver Easy are Ping Error, Internet Error and Antivirus/Firewall/VPN Error. For each of the causes, we've offered simple and detailed steps for you to fix the error.
Internet Error
Ping Error
Antivirus/Firewall/VPN Error
Other Errors: Use an Driver Easy Alternative
TIPS: If you are done with Driver Easy and the annoying error message, just save your energy and go for other easy fixes for computer freezes or hang.
Internet Error
Internet error is another reason for Unable to connect to remote server error during scanning. Check internet error with 4 steps shown as below:
1) Click on Settings --> Show Advanced Settings
2) Under the Network, click on Change Proxy Settings
3) Click on Connections Tab -->LAN Settings
4) Select the Check box "Automatically detect the settings"
If you are using IE browser, go to Tools-->Internet Options-->Connections-->LAN Settings, check the box next to Automatically detect settings and click OK button.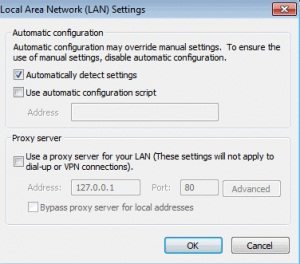 Ping Error
If the error is caused by Ping error, try the following steps.
1) Press Win and type the command directly into the Metro interface (for Windows 10/8) or search bar (for Windows 7/Vista/XP). Instead, you could press Win+R and type cmd in the run box.
2) Type ping app.drivereasy.com and press Enter button If the ping command runs successfully, you will get the Execute Ping results screen like the screenshot below.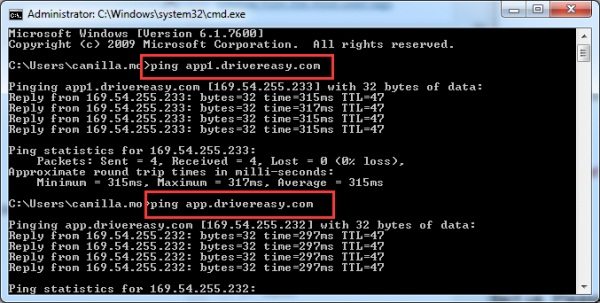 Antivirus/Firewall/VPN Error
If you happen to run antivirus, firewall or VPN on your computer, the chances of getting the "Unable to connect to the remote server" message while scanning is big. Some antivirus, firewall or VPN could build a barrier and cut the connection between Driver Easy and the driver database server or driver download server. Disable the antivirus, firewall or VPN while running Driver Easy.
Other Errors: Use an Driver Easy Alternative
What should I do if none of these solutions work? You could give Windows Boot Genius (work with Windows 10/8.1/8/7/Vista/XP) a shot. Similar to Driver Easy, this Windows boot up utility also aims to fix all boot issues including Windows crash, freezes, blue screen of death and more. You will be provided with 40+ solutions for Windows rescue.