Your Windows 10 PC responds slower and slower, or even freezes? Many Windows 10 users complained on Reddit and Microsoft's forums that some processes (actually ntoskrnl.exe Windows 10) are slowing down the OS by consuming tons of RAM and CPU power.
Here we will share the top 5 ways for you to fix high RAM and CPU usage on Windows 10. Read on, please.
Top 1: Remove the Malware
Malware is one of the biggest reasons that slowdown the system and cause high memory leakage. Worse still, when you upgraded form Windows 7 and 8.1, the malware in previous OS will get migrated to Windows 10.
Thus, firstly install some anti-malware tools like MalwareBytes to deep scan your Windows 10 PC to fix Windows 10 System "ntoskrnl.exe" memory leak and high CPU usage issue.
Top 2: Update the faulty and outdated drivers
Some faulty drivers will cause Windows 10 memory leak as well. Although Microsoft has rolled out automatic driver updates for all known hardware installed on the PC, it may not be fully optimized for best performance and most basic drivers such as sound, graphics and network drivers, etc. cannot be updated.
So, download the latest drivers from the OEM or hardware vendor to plug the high memory and CPU usage problem in Windows 10.
Top 3: Disable Runtime Broker
Runtime Broker is one system process which often consumes a large portion of CPU cycles, due to its poor memory optimization.
Go to Start menu > Settings app and then open System > Notifications & Actions. Turn off the option "Show me tips about Windows" and reboot the computer.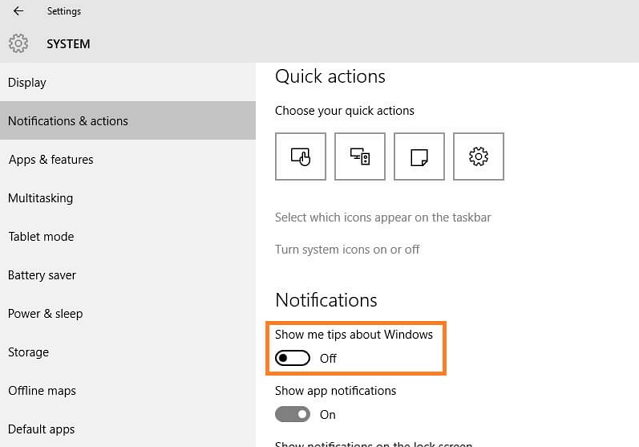 Top 4: Adjust for the best performance
You can adjust your Windows 10 for the best performance to fix high CPU and memory usage after windows 10 upgrade.
Right click on "Computer" icon and select "Properties"
Select "Advanced System settings" and go to the "System properties"
Select "Settings" -> "Adjust for best performance" -> "Apply"
Click "OK" and Restart your computer


Top 5: 1 Click to Fix Windows 10 High CPU and Memory Usage with Free Windows Care Genius
Windows Care Genius is a free memory cleaner for Windows 10 that offers you an overall solution to Windows 10 high CPU/RAM memory usage. Firstly, download and install this free software on your PC.
1 Click to check your PC to free up more memory on Windows 10 PC
Run Windows Care Genius and click "Checkup" button, then the software will find all existing problems on your PC. Click "Fix" to repair them with 1 click.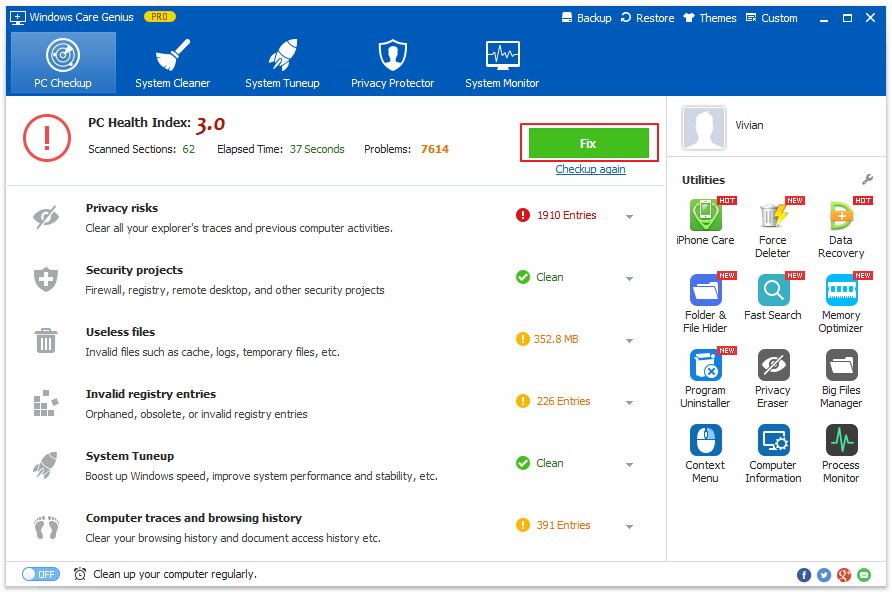 Defragment hard drives to make PC run faster
Run Windows Care Genius and select "System Tuneup" and then Disk Defrag. Select "shut down after defrag", the program will shut itself down automatically after it finishes the process.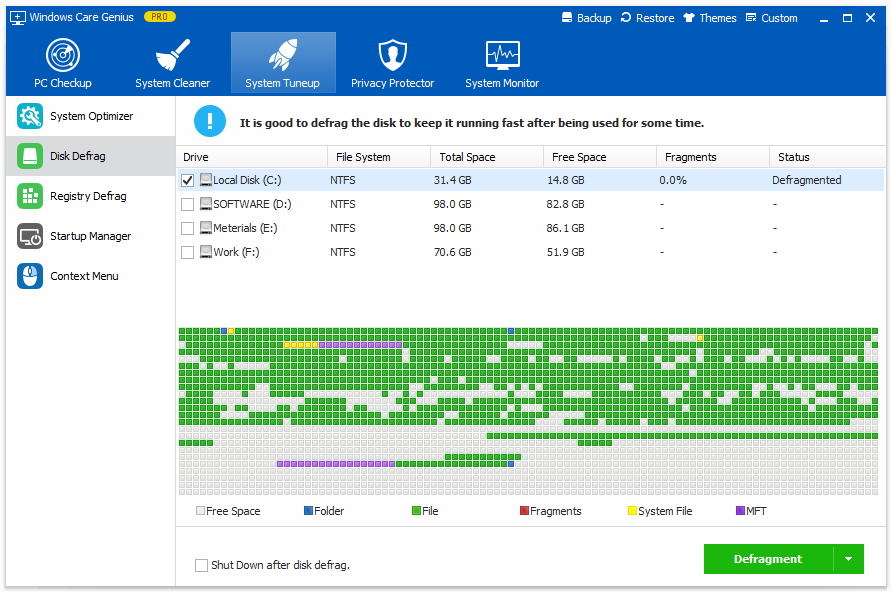 Check and close useless program running background
Run Windows Care Genius and go to "System Monitor" > "Process Monitor". Here you can find all the programs running on your PC, and check those which are using too much memory. Highlight the process and click End Process to stop it.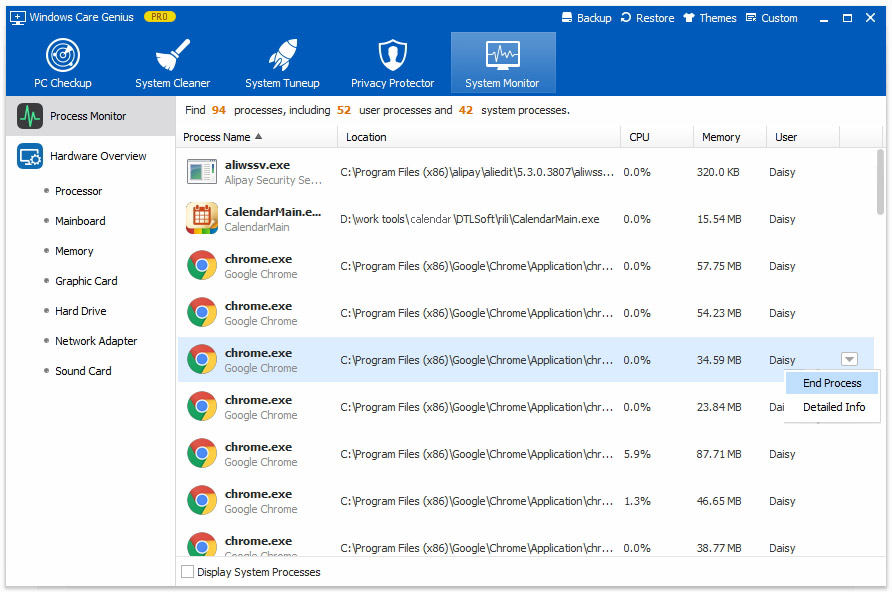 Hope you can find the right way to solve your Windows 10 high CPU and memory usage problem.