How to Reset Windows 7 Password on Alienware Laptop?

2013-05-09 02:17:46 / Posted by Shawn Hamilton to Password
Follow @ShawnHamilton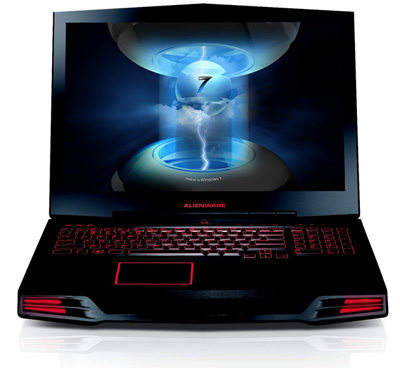 Before being bought by Dell in 2006, Alienware was a high-end game brand. Its game equipment was spoken highly of by computer users. After being taken over by Dell, its fans are becoming immeasurable. For most crazy computer game players, Alienware is being pursued by them all the time. What's more, they must be excited at the time they see the Alienware logo above. Meanwhile, the user of Dell Alienware Laptop Windows 7 must be a lot since a very large part of Dell Alienware Laptop support Windows 7. Once they forgot windows 7 administrator password in alienware laptop, they must be definitely depressed and crazy. Fortunately, here is a good way to reset Dell Laptop Windows 7 password.
Windows 7 Password Recovery Tool Ultimate can help you know how to retrieve your forgotten Windows 7 password. It can:
1. Help you reset Alienware windows 7 passwords for local administrator and other user account, as well as other Windows OS.
2. Give you 100% password recovery rate.
3. Make sure its completely safe and non-destructive with no data loss.
Free Trial Windows Password Recovery Tool:
Buy Now Windows Password Recovery Tool:
The Way to Reset Alienware Password in Windows 7
Here are the instructions of how to crack Windows 7 Alienware Laptop password for administrator account (user account and guest account).
Step 1.Free download Windows 7 Password Recovery Tool Ultimate
Download Windows Password Recovery Tool Ultimate and install on a prepared Laptop which is not password locked.
Step 2.Burn to a Windows 7 password reset disk
Burn Windows Password Recovery Tool Ultimate to a CD/DVD or a USB Flash Drive. The picture below is taking a USB for device.
1. Click "burn" button.

2. Click "Yes" button.

3. Burning completely successfully. Click "OK" button.
Step 3.Reset Windows 7 Password on Alienware
Here we take the administrator account for instance. Reset your forgotten Windows 7 administrator password in Dell Alienware.
Under this case, you have no need to reinstall your windows 7 system. This program is not as difficulty as you have expected, isn't it? Share how to crack Windows 7 password on Alienware with other Dell Alienware users. What's more, you can ask Dell technical support for help if your computer is still in warranty. Besides, it can support Windows 8/XP/Vista and Windows Server 2012(R2)/2008(R2)/2003(R2).
These are several hot models of Dell Alienware for Windows 7. If you need to change or reset alienware windows 7 password, you can use Windows Password Recovery Tool conveniently.
Alienware M14X 14"
Alienware AM17x-2857DSB
Alienware AM14XR2-6667BK
Alienware AM18XR2-8728BK
Alienware AM11X-2894CSB
Alienware M14x R2 2.40-3.40GHz
Alienware AX51-9013BK
Alienware M18XR2 2.7 GHz
Alienware M17x R4 2.7-3.7GHz
Alienware AM14X-6667BK
Alienware M15X 15.6-Inch
Alienware M17X 17.3"
Alienware M15x211CSB
Alienware M14xR2
2.70-3.70GHz
etc.
Free Trial Windows Password Recovery Tool:
Buy Now Windows Password Recovery Tool:
comments powered by