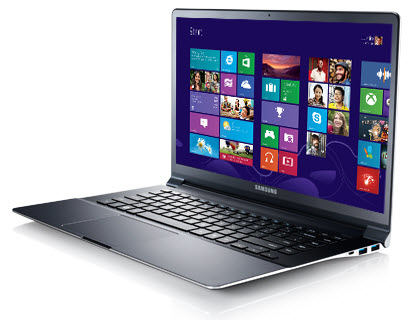 For most long-waited users of Windows 8, they must enjoy the new taste of this new system since it's safe and fast-operating. However, have you ever been depressed by the problems of Windows 8 on Samsung computer? Yes. It will be a torture if it has problem you cannot handle with. According to the investigation report, most need to reset Windows 8 tablet to factory setting or reset lost or forgotten password on Samsung laptop. Most people are sick of reinstalling Windows 8 system as they forget the administrator password on Samsung laptop. Do you want to get some other options to do Windows 8 laptop password recovery in Samsung?
Free Download
Free Download
Use Samsung Windows 8 Password Reset
Windows 8 Password Recovery Tool is highly recomended since it can recover both administrator and standard user password for local account and Microsoft account. It's easy enough and that's how to use it.

1. Download Windows Password Recovery Tool Ultimate and run it on an accessible computer.
2. Burn a Windows 8 Password CD/DVD/USB Flash Drive.

You need a Samsung Windows 8 password reset disk or a USB Flash Drive. There are 2 ways to do so: Quick Recovery and Advanced Recovery Wizard. To reset Microsoft account password, you'd better select the latter.

3. Boot your computer from the media. You should disable UEFI Secure Boot firstly if your computer with Windows 8 preinstalled uses UEFI, and set BIOS.
4. Remove Samsung Laptop Windows 8 password reset tool and restart your computer.

Besides, it can support Windows 7/XP/Vista and Windows Server 2012(R2)/2008(R2)/2003(R2).
Use administrator account to reset windows 8 password on Samsung laptop
You can ask people has administrator account to help you reset Windows 8 password of Samsung laptop (also Windows 7/XP/Vista) for you as people with administrator privileges can manage the password of all users. But if you are the only one using this computer, this method could not work.
Use Samsung Windows 8 password reset disk
Windows 8 password reset disk can be used to remove Samsung administrator password and user account password as well. But the premise is that you have created a Windows password reset disk before you forgot Windows password from Samsung. In fact, most people do not.
Without any hesitation, the first software is the best solution if you forgot administrator password for Samsung Windows 8 (other user password as well).
After listing several ways to bypass Windows 8 password for Samsung. We will give some tips for reset a strong Windows 8 password on Samsung.
How to Create a Strong Windows 8 Password on Samsung?
In case you try to avoid forgetting Samsung Windows 8 laptop password, you are necessary to create a strong password. A strong password must be:
1. At least seven characters
2. Not your name, or workplace name
3. Differ from the past password
4. Contains characters that have least one each of uppercase letters, lowercase letters, numerals and symbols.
At last, we list several models below which support Windows 8. No matter which one you are using, you can try Windows Password Recovery Tool to help you reset or change password.
| | | |
| --- | --- | --- |
| Samsung NP355E5C-A01US | Samsung Series 3 NP355E53 | Samsung Series 3 NP300E5C-A08US |
| Samsung Series 3 NP350V5C-A01US | Samsung Series 3 NP300E5C-A0AUS | Samsung ATIV |
| Samsung Series 3 NP350E7C-A01US | Samsung Series 9 NP900X4C-A07US | Samsung Series 9 NP900X3D-A04U |
| Samsung Series 3 NP300E5C-A09US | Samsung Series 3 NP900X3D-A01US | etc. |
Free Try Windows Password Recovery Tool
World's 1st Windows Password Recovery Software to Reset Windows Administrator & User Password.
Free Download
Free Download