How to Reset Windows 8/8.1 Login Password on Lenovo Laptop

May. 10, 2013 1:41 pm / Posted by Shawn Hamilton to Password
Follow @ShawnHamilton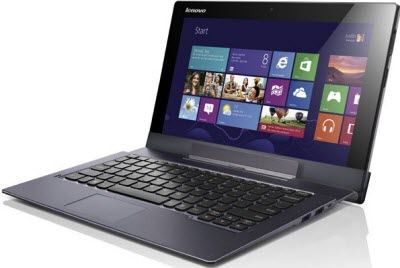 The Lenovo laptop is widely used for its excellent quality. It gives customers all the power and performance to enjoy the computing life. Windows 8 system is the latest popular system, and it allows you create several accounts for each users. So it may raise a risk to reset Windows 8/8.1 password on Lenovo.
If you forgot password in Lenovo laptop in Windows 8/8.1, are there some ways we can recover our Lenovo password? Yes. There is. Let's learn how to recover Windows 8/8.1 password in Lenovo laptop. What's more, it can support all the models of Lenovo below.
| | | | |
| --- | --- | --- | --- |
| ThinkPad T/X Series | IdeaPad Yoga Series | IDEACENTRE Horizon Table PC | THINKCENTRE E Series All-in-One |
| ThinkPad Yoga | IdeaPad Y Series | IDEACENTRE Flex Series All-in-One | THINKCENTRE M Series Tiny |
| ThinkPad E/S Series | IdeaPad Z Series | IDEACENTRE A Series All-in-One | THINKCENTRE M Series All-in-One |
| ThinkPad Helix | Flex Series | IDEACENTRE B Series All-in-One | THINKCENTRE M Series Tower |
| ThinkPad Twist | IdeaPad U Series | IDEACENTRE K Series Towers | Lenovo Miix 2 8" |
| ThinkPad L/W Series | G Series | IDEACENTRE Q Series Minis | ThinkPad Tablet 2 |
Ways to Unlock Lenovo Windows 8/8.1 Password
Reset Lenovo ThinkPad/IdeaPad Windows 8/8.1 login password with administrator account
In Windows 8.1/8, 7, Vista, XP, 2000, 2003 and 2008, administrator account can create, change, remove or reset the password for any other account.
You can ask people who has administrator account to help you find lost Windows 8 password for Lenovo laptop (also Windows 7/XP/Vista). Obviously you'll have to pass on this idea entirely if you're the only user on your computer.
Reset Lenovo Windows 8/8.1 login password with reset disk
If you have a Windows 8/8.1 password reset disk, follow the instructions below to recover Lenovo laptop Windows 8/8.1 password. However, the premise is that you should have the reset disk before you don't have access to your computer. Actually people don't do that.
1. When enter an error password, a message will prompt the user name or password is incorrect.
2. Click OK, and then click reset disk.
3. Insert Windows password reset disk.
4. Follow the password reset wizard to create a new password.
Reset Windows 8/8.1 Lenovo Laptop login password with Windows Password Recovery
I will show you the steps to use Windows 8 Password Recovery Tool Ultimate to unlock your Lenovo Windows 8 password for either local account or Microsoft account.
Free Trial Windows Password Recovery Tool:
Buy Now Windows Password Recovery Tool:
1. Download Windows Password Recovery Tool Ultimate (which can reset both local account password and Microsoft account password) and run it on an accessible computer.
2. Burn a Windows 8 Password CD/DVD/USB Flash Drive. There are 2 ways to do so: Quick Recovery and Advanced Recovery Wizard. To reset Microsoft account password, you'd better select the latter.


3. Boot your computer from the media. You should disable UEFI Secure Boot firstly if your computer with Windows 8 preinstalled uses UEFI, and set BIOS.

4. Remove or change Lenovo Laptop Windows 8 password recovery tool and restart your computer. You can't remove Microsoft account password directly and just reset it.
Then, the 3 easy steps help you reset lost Lenovo Windows 8 password quickly .
There is no doubt that the last one is the best way for you to choose. If you forgot Lenovo Laptop Administrator password in Windows 8, you can have a free trial of the tool recommended. What's more, it is compatible to use for Windows 7/XP/Vista and Windows Windows Server 2012(R2)/2008(R2)/2003(R2). You can get it to reset your Windows 8 password on Lenovo laptop easily and efficiently.
Free Trial Windows Password Recovery Tool:
Buy Now Windows Password Recovery Tool:
comments powered by