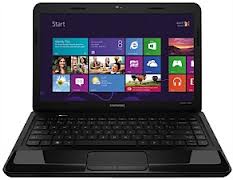 After the amalgamation of HP & Compaq, the quality of their products has been improved obviously, especially for the Compaq laptop. Thus a lot people choose Compaq Windows 8 laptop for their equipment. For most users, do you really enjoy the taste of the high speed and new feeling of Windows 8? Yes, certainly. But what if you are depressed to find you lost or forgot Windows 8 password in Compaq, then what should you do to reset Compaq Windows 8 password easily and efficiently?
Here we will give some solutions and some Windows 8 Password Recovery tools to reset Windows 8/8.1 password on Compaq laptop. You can make a comparison.
Free Download
Free Download
Solution 1. Use a Windows 8 password reset disk in Compaq
Create a Windows 8 password reset disk in Compaq when you still have access to Windows 8. But the premise is that you have to reset disk before missing your password. It cannot be likely to make when you lose your password by accident.
Solution 2. Use Windows 8 password hint
Use Windows 8 password hints to reset Compaq Windows 8 password. However, we couldn't remember the hints all the time. It's still not convenient.
Solution 3. Use Ophcrack
This program isn't almighty. Actually, it has many limitations, such as no violent decryption, no decryption with only NT hash, no dictionary attack, etc.. What's worse, the biggest problem is that it doesn't support Windows 8 system and it's very complex, which is not beneficial to your Compaq Windows 8 password reset.
Solution 4. Use Compaq Windows 8 Password Recovery Tool
Use Windows Password Recovery Tool Ultimate, which is the best Windows password recovery software. It can help you a lot to unlock Windows 8/8.1 administrator and standard user password for both loal account and Microsoft account on Compaq laptop.
Here are the instructions of how to reset Windows 8 password on Compaq computer (both admin account and user account password reset are the same).
1. Download and run it on an available computer.
2. Burn a Windows 8 Password CD/DVD/USB Flash Drive. There are 2 ways to do so: Quick Recovery and Advanced Recovery Wizard. To reset Microsoft account password, you'd better select the latter.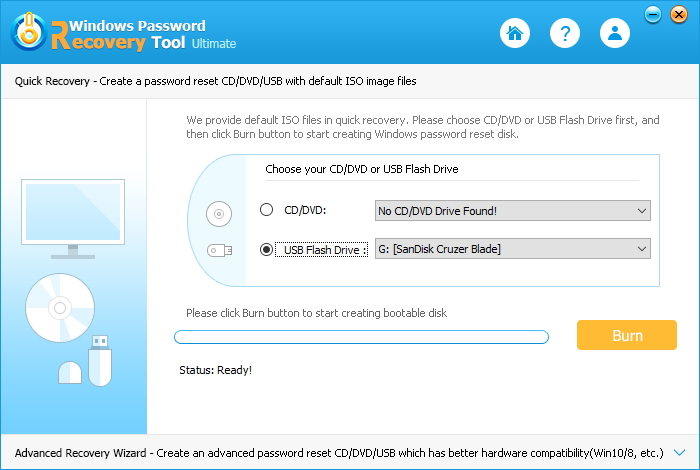 3.Boot your computer from the media. You should disable UEFI Secure Boot firstly if your computer with Windows 8 preinstalled uses UEFI, and set BIOS.
4. Reset the password you want to change or remove on Windows 8.1/8 Compaq Laptop and restart your computer. You can't remove Microsoft account password directly and just reset it.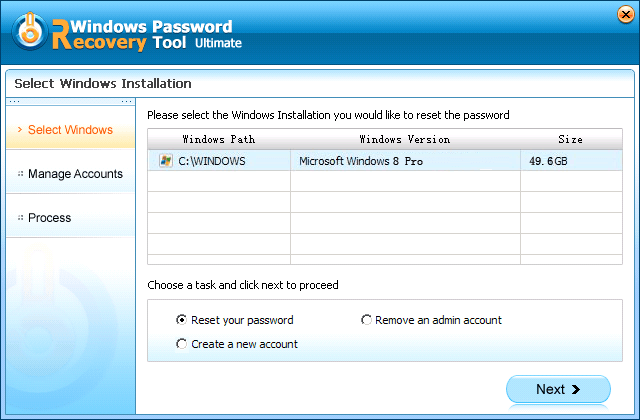 Thus you have completely learnt how to reset Windows 8 password for Compaq laptop. And you must have already understood that this tool is the most effective way to reset your Windows 8 password in Compaq.
To change Windows 8 password on Compaq regularly is a good practice to protect your confidential and sensitive information. If you want to change your password but you have lost Windows 8 password on Compaq, you can try this tool. If you forgot Windows 8 administrator password in Compaq .or other user password, fell free to try Windows Password Recovery Tool. It supports all the Compaq models, such as Compaq CQ58-bf9WM RF, Compaq CPQ-CQ58-B10NR, and etc.
Free Try Windows Password Recovery Tool
World's 1st Windows Password Recovery Software to Reset Windows Administrator & User Password.
Free Download
Free Download