Apple has launched two new iPhones: the iPhone 5S and iPhone 5C. The iPhone 5S boasts plenty of fresh hardware, features, software, and speed while the iPhone 5C is recommended for its stylish polycarbonate and colorful chassis. So which iPhone should you buy iPhone 5S or iPhone 5C. Firstly, let's take a look at these two new iPhones.
Part 1: Remarkable Features of iPhone 5S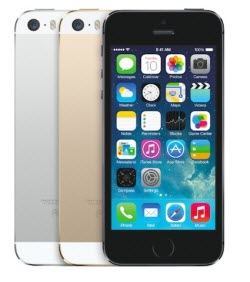 As Apple's next generation iPhone, the iPhone 5S boasts the company's latest and greatest tech, including its new 64-bit A7 processor. It is not only highlighted in CPU speed but also in its graphics which gains over the Galaxy S4, HTC One, and Moto X.
Moreover, Apple has made notable improvements to the camera. iPhone 5S has 8-megapixel camera which has a 15 percent larger sensor, bigger pixels measuring 1.5 microns and an aperture of f/2.2. So that iPhone 5S' camera will theoretically take in and capture more light, for more vibrant photos and increased low-light performance.
Another highlight is the new TouchID fingerprint sensor. You can use it to access your iPhone and approve purchases from iTunes Store, the App Store, and the iBooks Store.
To sum up, the aesthetic value of iPhone 5S will lay in its performance, photography, and convenience. For more details of iPhone 5S, you can read another article about 10 New Features for iPhone 5S.
Part 2: Notable Features of iPhone 5C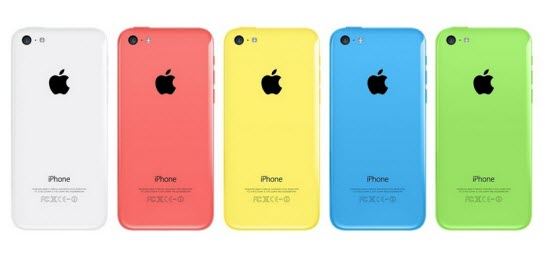 The iPhone 5c is the first iPhone to be available in 5 colors and plastic casing. Though it is a plastic and not aluminum phone, early impressions of the device were very favorable with reviewers saying it did not feel like your typical, cheap plastic phone.
The innards of the iPhone 5c are lifted from the iPhone 5. If you pick up an iPhone 5C, you're getting the iPhone 5's gorgeous Retina Display and 8MP camera with Apple's exceptional image processing technology. iPhone 5C also adds some noteworthy hardware improvements including the expanded LTE support and an improved front-facing camera.
So the recommended reasons for iPhone 5C is colorful, cost conscious. For more details of iPhone 5C, you can read another article about 6 Things You Need to Know before Buying iPhone 5C.
Part 3: Detailed Comparison between iPhone 5S and iPhone 5C
Take a look at the chart below for a deep dive into the details to decide which iPhone should you buy iPhone 5S or iPhone 5C.
| | | |
| --- | --- | --- |
| | iPhone 5S | iPhone 5C |
| Operating system | iOS 7 | iOS 7 |
| Display | 4-inch IPS LCD; 1,136x640 pixels, 326 ppi | 4-inch IPS LCD; 1,136x640 pixels, 326 ppi |
| Price | $199, $299, $399 | $99, $199, $549 off contract (16GB) |
| Carrier | AT&T, Sprint, T-Mobile, Verizon | AT&T, Sprint, T-Mobile, Verizon, Global |
| 4G LTE | Yes | Yes |
| Camera | 8-megapixel, 1080p front-facing, dual-element flash | 8-megapixel, 720p front-facing |
| Processor | Proprietary A7 CPU (64-bit) | Proprietary A6 CPU (32-bit) |
| Memory | 16GB, 32GB, 64GB | 16GB, 32GB |
| Battery | Talk time up to 10 hours on 3G; embedded | Talk time up to 10 hours on 3G; embedded |
| Fingerprint scanner | Yes | No |
| Dedicated fitness tracking | Yes | No |
| Weight and thickness | 3.95 ounces, 0.3 inch | 4.65 ounces, 0.35 inch |
| Colors | Gray, gold, silver | Blue, green, pink, yellow, white |