The colorful plastic iPhone 5C is available for a few days. Are you still wondering to buy a new iPhone 5C or not? In this article, I list everything you need to know such as design, display you need to know before you decide to buy iPhone 5C.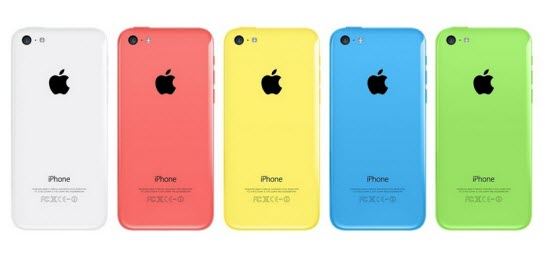 1. iPhone 5C Design
In order to identify that iPhone is possible with plastic. iPhone 5C comes in plastic casing and is available in five decidedly uncommon colors : white, pink, yellow, blue and green.
The plastic shell is made of hard-coated polycarbonate that should make it highly scratch resistant. There is a steel reinforced frame attached to the outer plastic shell to provide rigidity and serves as a part of iPhone 5c's multiband antenna system.
2. iPhone 5C A6 Chip
iPhone 5C is powered by Apple's A6 system-on-chip which is the same as iPhone 5. It offers a fast speed and long battery life to your iPhone. It offers the following battery life: Talk time (Up to 10 hours on 3G) Internet use (Up to 8 hours on 3G, Up to 10 hours on LTE, Up to 10 hours on Wi-Fi) and Standby time (Up to 250 hours).
3. iPhone 5C iSight Camera
When talking about iPhone 5C, we have to mention the Camera in it. iPhone 5C comes with an 8-megapixel rear-facing camera, five-element lens with f/2.4 aperture. With panorama, you can get stunning high-resolution shots of things like packed soccer stadiums. iPhone 5C also supports you to shoot images in a square format and choose from eight live filters before or after you take your photos.
For taking videos, the back-facing iSight camera allows you to record 1080p videos; the front-facing camera allows you to record HD video (720p) up to 30 frames per second. You can also make FaceTime HD video calls with iPhone 5C.
4. iPhone 5C Cases
Apple has also launched cases for iPhone 5c. The most remarkable feature of iPhone 5C cases is the hole-filled back design allowing the color underneath to show through. iPhone 5C cases come in six different colors, so you can create 30 bright combinations. The cases are available for $29.
5. iPhone 5C Display
iPhone 5 C features a 4-inch display (diagonal) with is the same size as the iPhone 5. And the display comes with the same stunning Retina Display with pixel density of 326 dots per inch (dpi) and 1136X640 resolution. The iPhone 5C has employed the in-cell display technology which integrates touch sensors into LCD.
6. iPhone 5C Ultrafast Wireless
iPhone 5 C has up to 13 LTE bands and supports 4G LTE networks. Thus you can experience fast download and upload speeds in more places around the world. But the real speed also depends on proximity of towers and the strength of the network.
These are the 6 features you need to know. And there are also something else you may want to know including the storage (iPhone 5c is available only in 16GB and 32GB storage options), price (iPhone 5c is available for $99 and $199 with a two-year contract for 16GB and 32GB models respectively, and for $549 and $649 without a contract.), and pre-installed Apps, etc.
P.S.: Also want to know more details about Apple's new iPhone 5S? Read another article about 10 new features for Apple's iPhone 5S.