Forgot iPhone Passcode - Quick and Efficient Way to Reset Lock Screen Code for iPhone,iPad and iPod

2013-02-26 4:28:31 / Posted by Shawn Hamilton to iPhone Tips
Follow @ShawnHamilton
I forgot my lock code password for my iPhone 4 and I don't know what to do, so I tried some digital numbers attempting to seek a fortune to meet the right passcode. What the disaster is the following messages (seen as the below pic.) shown on my iPhone screen after entering 6 times' wrong password. I am so scared, please help! --- More than often, iOS devices users asked this same or similar quesion.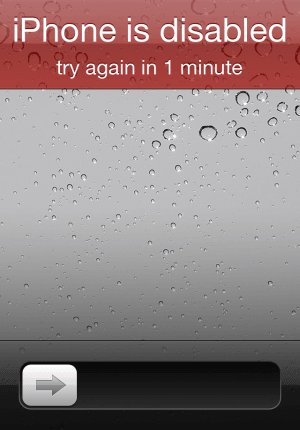 What's worse, you may even get the message "iPhone is disabled, connect to iTunes" after too many attempts: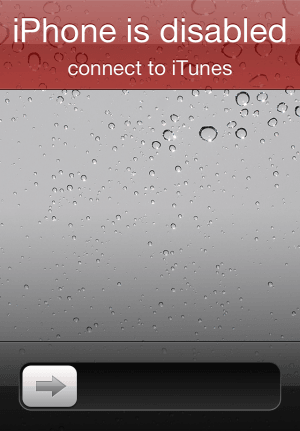 Got into panic? Now, let's explore the trick to bypass the forgotten iPhone passcode. After this, you can regain acess to your iPhone freely.
Free Trial iPhone Data Recovery:
Two Methods to Wipe Out Forgotten iPhone/iPad/iPod Lock Passcode?
The previous methods to bypass the password set on your iOS device lock screen:
Taking advantage of an iOS bug to make a fake emergency call
Using iExplore, iPhone Browser
Using SSH on your jailbroken device to delete the passcode
But none of them work now. Then what are we supposed to do? Don't be panic, there are methods that proves to be effective every time you try: To enter Recovery Mode for one, and to enter DFU mode for another.
The methods mentioned in this article are applied to all iOS devices including the newest iOS 7: iPhone 5s, iPhone 5C, iPhone 5/4S/4/3GS; iPad Air, iPad mini with Retina display, iPad 4 (iPad with Retina Display), the New iPad (iPad 3), iPad mini, iPad 2; iPod touch 4th and iPod touch 5. Now let's get started the specific operation to disable iPhone lock screen passcode.
Method 1: Enter iOS Recovery Mode to Disable the iPhone Lock Passcode
Putting iPhone into Recovery Mode is one of the most efficient and common ways to disable/crack iPhone lock passcode. You can get many pages to teach you to enter iPhone Recovery Mode like holding on "Home" and "Power" button. This is narrowly OK if your "Home" and "Power" button is still work. After all, with a lot of efforts, you accessed iPhone Recovery Mode in the end.
Now, I will introduce you a fairly easy, quick and efficient way - Using a tool called ReiBoot. It is totally free and safe software. No data loss and device damage promised. You can enter and exit iPhone Recovery Mode with one click. Learn more detaills, you can click the given link.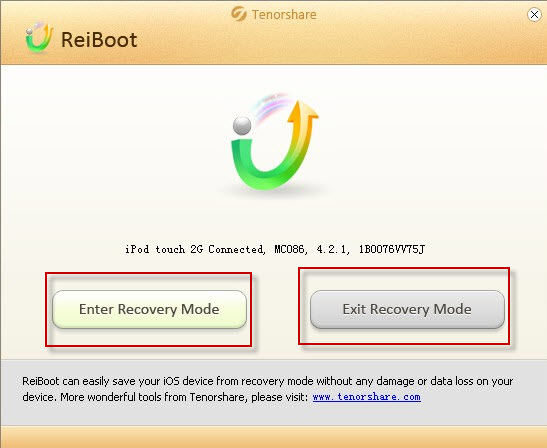 Method 2: Enter DFU Mode to Reset iPhone Passcode?
If it failed to bypass iPhone passcode with Recovery Mode, DFU mode is another choice. (Actually, with Tenorshare ReiBoot, there is little chance to fail to unlock passcode). Follow the following steps to enter DFU mode:
Step 1: Connect your iOS device(iPhone, iPad or iPod) to your computer.
Step 2: Turn off the device.
Step 3: Kepp holding "Power" and "Home" at the same time for 10 seconds.
Step 4: Release "Power" button, and keep holding "Home" button. When the recovery mode warning pops up in iTunes, release "Home" button. Then your device's screen is black. You're in DFU mode.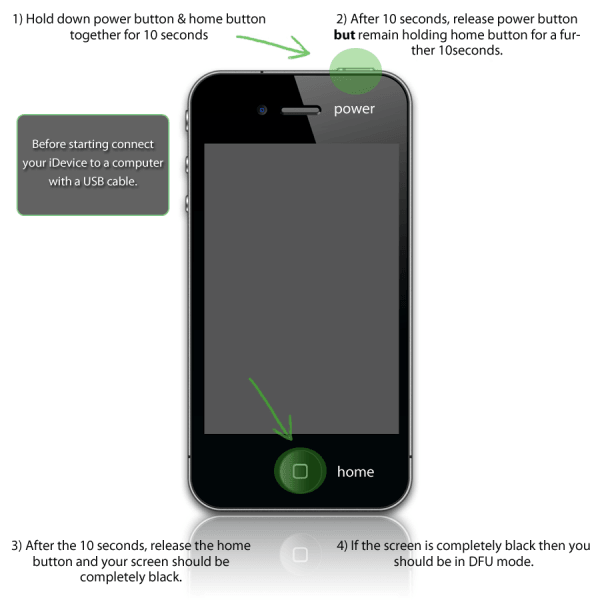 Tips: What If You Forgot iPhone Backup Password?
As was said above, before these operations, you shoud backup your iPhone, iPad or iPod to iTunes or iCloud so that you can restore iPhone from backup files to get the lost data. However, some users are faced with another problem: iTunes asking for a password at backup restore even never set up that password. In this case, you are advised to use a tool called iPhone Backup Unlocker to recover the strange and unknown backup password in order to restore the encrypted iTunes backup.
Just in case, if you are one of those who fail to restore your iPhone because your iTunes backup didn't work, or whose iPhone become inaccessible after being restored, free download iPhone Data Recovery, it should be the optimal choice to restore iPhone data.
Free Trial iPhone Data Recovery:
comments powered by