Where is iPhone Backup File on Mac and Windows?
We may all be aware of the fact that iTunes can automatically generate a backup for your iOS devices, which could help you restore your iPhone from the previous backup any time you want. However, many users don't know where the iTunes backup file is located on their Mac or Windows PC. In this article, I will explain to you in detail iPhone backup file location on different operating system.
A. iPhone backup file location on Mac:
~/Library/Application Support/MobileSync/Backup/
The (~) symbol signifies your home directory, which is the same place all your other documents and information are stored.
B. Windows XP stores all of your iPhone backup files in this location:
C:\Documents and Settings\user\Application Data\Apple Computer\MobileSync\Backup
C. Windows Vista and Windows 7 backs up the iPhone files to here:
C:\Users\user\AppData\Roaming\Apple Computer\MobileSync\Backup
Obviously if your main drive is not C: then you'll have to change that, same goes for "user".
How to view iTunes backup file on PC or Mac
Knowing where iPhone backup file is doesn't mean that you can view iPhone backup file, which is something you may not know. In order to protect iPhone data, Apple makes iTunes backup a kind of SQLITEDB file, which doesn't allow anyone to access and preview. The only thing you can do is to restore the whole content to your device. However, with aided tool you could still manage to extract all contents from the iTunes backup file, and then view iTunes backup directly from your computer.
The tool is iTunes Data Recovery, with which you can view iTunes backup files in 3 steps only.
Step1. Extract iTunes backup
When you run iTunes Data Recovery on your computer, in the main interface you will see your iPhone backup listed here. The device is automatically found by the program once you have it synced with iTunes or backup iPhone on your computer. Select the one you need, and then click "Start Scan".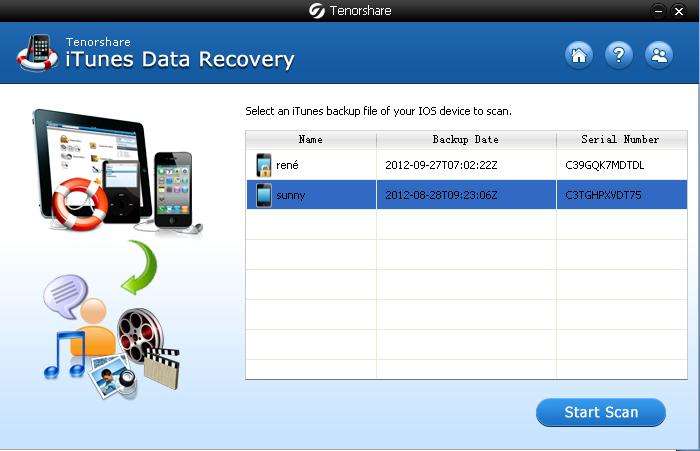 Step2. View iTunes backup file
As scanning finishes, you could view all the backup files.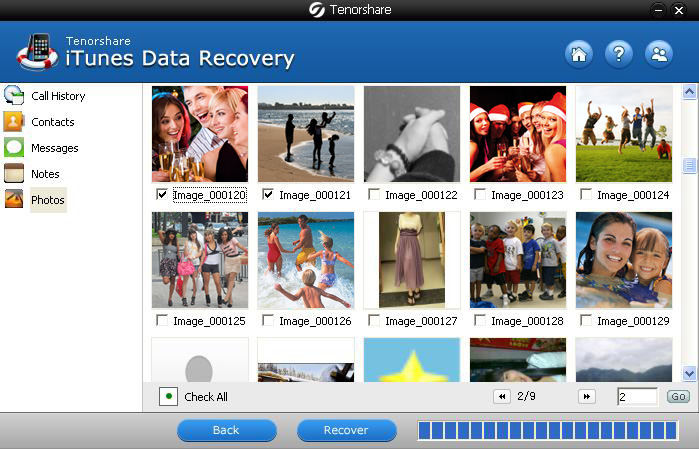 Step3. Save iTunes backup file to PC
It is highly recommended that you save a copy of the iTunes backup file on your PC, and you will never worry about losing data from iPhone.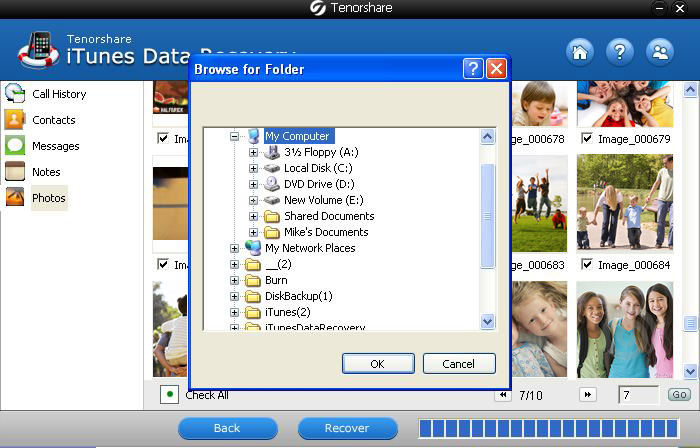 I recommend you this method because it works equally well with iPhone 5, iPhone 4S, iPhone 4/3GS and other iOS devices. Share all these with your friends and I am sure all of them are curious about iPhone backup location, and want to know how to view iTunes backup on Mac and Windows.