What to Do if You Forgot Windows 7 Password

2011-07-13 12:16:22 / Posted by Ruby Johnson to Windows 7 Password
Follow @Ruby Johnson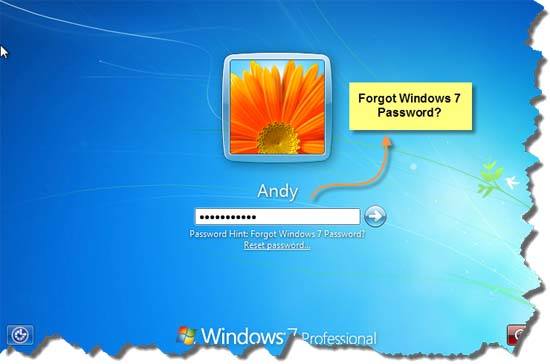 "I got a brand new Windows 7 machine, installed the operating system, created one account and lost Windows 7 login password. What can I do? There is no external CD, the operating system is loaded from somewhere inside the machine."
- Asked by flybywire
Windows 7 becomes more and more popular and it had more than 42.76% market share according to one report from Net Application in August, 2012. More and more people get used to using Windows 7 operating system. Windows 7 user passwords lost always makes people annoyed for it won't let you download anything or enter any data without admin account. If you unfortunately can't recomember Windows 7 login password, what should you do?
In general, everyone will try their best to remember passwords hard and try all candidates with all possible combinations of caps lock, number lock, etc. If that fails to unlock your computer, then how can you find forgotten Win7 password?
Fortunately, there is one tool named Windows Password Recovery Tool can simply help you reset Win7 password within four steps. It is effective. Moreover, besides Windows 7, it also can help you retrieve Windows 8, Vista, XP, 2000 and Windows server series password.
Free Trial Windows Password Recovery Tool :
How to Perform Windows 7 Password Recovery Tool
Step 1. Create a Windows 7 Password Reset Disk
Download Windows Password Recovery Tool and install it in a useable computer. Run this software and insert a blank CD/DVD or USB flash drive to the computer. You can create a CD/DVD or USB. It depends on your personal condition. After choosing the drive, click "burn" to begin creating.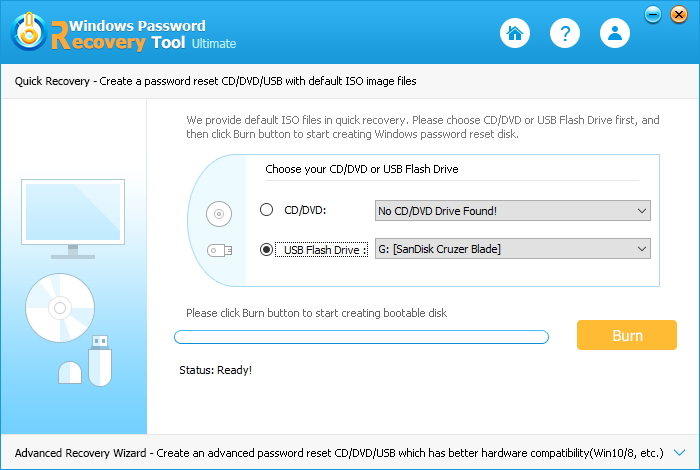 Step 2. Boot Locked Windows 7 PC from CD/DVD or USB Drive
Insert the newly created CD/DVD or USB drive to the locked computer. Change the BIOS setting and make computer boot from CD/DVD or USB. To check how to change BIOS setting, you can go to How to Set BIOS to Boot from CD/DVD-ROM or How to Set BIOS to Boot from USB Flash Drive.

Step 3. Set Forgotten Windows 7 password to Blank
1. Highlight the Windows 7 system if you have more than one OS in this computer. Then choose "Reset your password" and click "Next".
2. All Windows 7 users will be listed. Highlight the user name which you forgot its password and check "Remove the password", then click "Next" to proceed.

3. Windows 7 logon password will be successfully erased in no time. Now you can click "Reboot" to restart your computer and login Windows 7 without any password.
Free Trial Windows Password Recovery Tool :
comments powered by